Steve Jobs is a marketing genius and a bastard.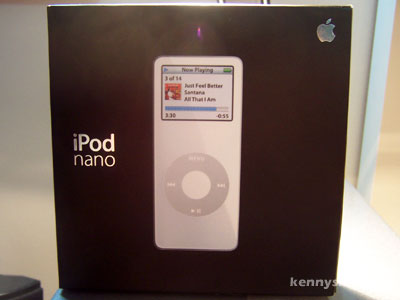 I KNOW I don't need a portable MP3 player. I know I don't need it because I don't travel often, I don't take public transport in Kuching, and I've already spent a lot upgrading my car's stereo.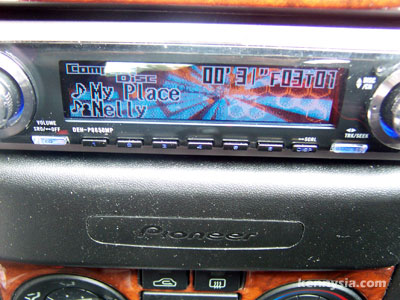 Apple iPods are pieces of overrated, overpriced audio gadgets. All Apple products are. They bloody cost twice as much as other products in its class and only do half their job. Yet I'm still willing to part with my hard-earned cash to buy it, and I have no idea why. They said when you truly love someone (or something), there's no need to explain it.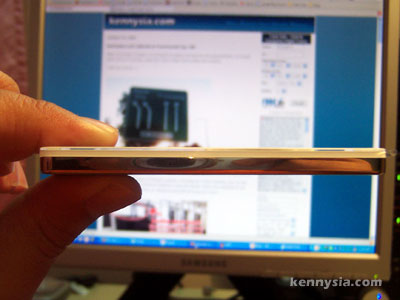 The 4GB iPod nano costs RM1269 in KL, SGD$448 (RM999) in Singapore, RMB2599 (RM1215) in Shanghai and AUD$359 (RM1022) in Australia. I got mine from Perth for AUD$326 (RM929) after GST Refund.
I wanted the white one because I'm pure and innocent like a virgin, but the entire city's supply went out of stock when I was there. It's a good thing I got lucky with the salesman at the Perth AppleCentre. (Wait, that sounded kinda wrong...)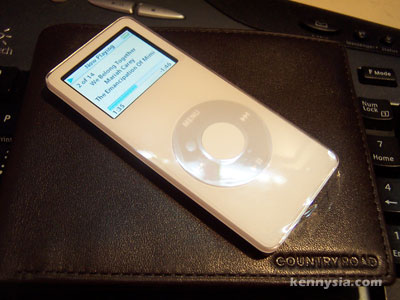 The iPod nano is small alright. So small in fact that you can just slide it in your wallet and still leave space for some coins, credit cards and condoms. It's not as small compared to the iPod Shuffle, but at least it has a colour screen and a click wheel.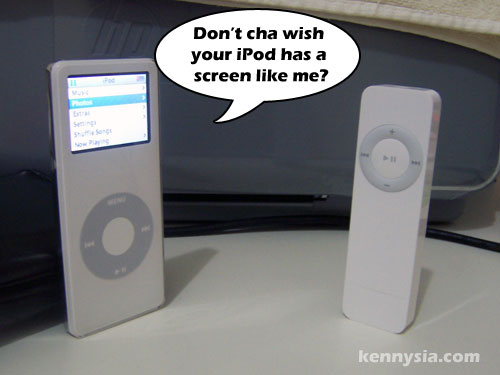 A lot of people warned me that the iPod nano scratches easily and that it's screen might crack under pressure. Having used the iPod for 2 weeks, I can honestly say that that's not true.
Don't take my word for it though. These crazy idiots had the guts to put it through their very own 'stress test' just to see what it takes to kill an iPod nano.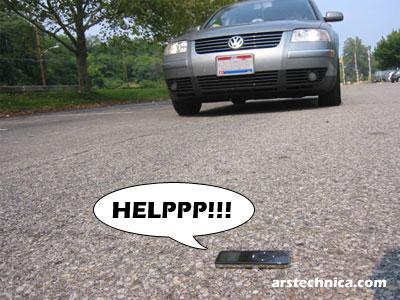 One thing I noticed is that the back of the iPod nano stains really bad. Not sure why, but I hope its not because I've been putting Vaseline on my hands too much.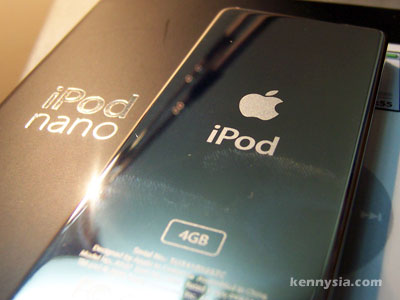 The iPods' audio quality may be so-so, but their strength lies in the smooth interfacing with their iTunes software. No other software on the market organises your massive database of MP3 files as good as iTunes. You can even set different equaliser presets for each of your files if you want.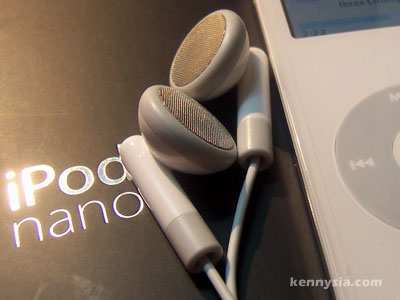 The iPod nano comes with extra features similar to what modern mobile phones have.
Personally, I like the photo-viewing feature best. The screen size is too small to do anything useful, but navigating through thousands of photos with the clickwheel is a breeze. Transferring photos is a no brainer - just set the folder you want to sync it with and the iTunes software will take care of the rest. Now you can watch pr0n on the go!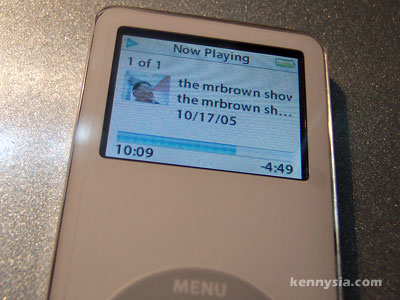 The iPod nano may be expensive but no doubt it is THE trendsetter in portable MP3 industry. All the marketing hype and it lives up to it. Others can try and they can only achieve second best.
It's like comparing Proton with Porsche. Both perform the same function, but people are still going to spend serious cash to purchase the status, the prestige and the coconuts associated with the latter.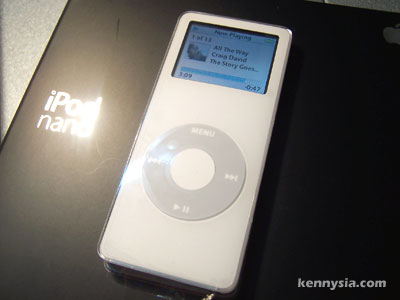 Salivate now, mere mortals. ;)