There seems to be an unmistakable trend in the Kuching dining scene lately.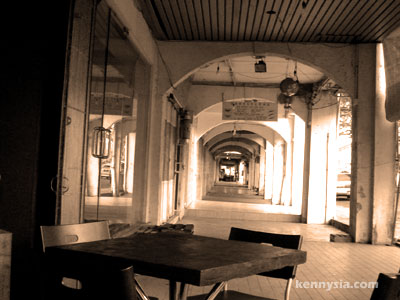 Jalan Padungan used to be the home of dirty motels and old-fashioned shops selling fruits and vegies. The past few years saw many hip n chic pubs and cafes setting up their bases here, slowly but surely transforming the once nostalgic street into Kuching's own Bangsar or Clarke Quay.
And I love it. At least now there's LESS reason for people to complain how boring Kuching is. (Damn you people. YOU HAPPY NOW?)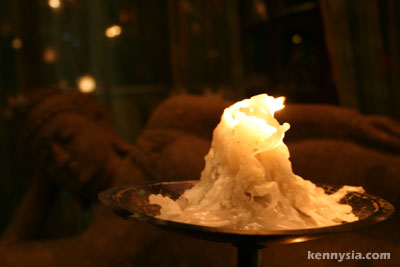 If there's anything these these new cafes have in common, it's definitely the over-usage of this "new age Zen" theme in their designs. Must be the overpopularity of Bing, which prompted so many copycat cafes wanting to emulate it's success.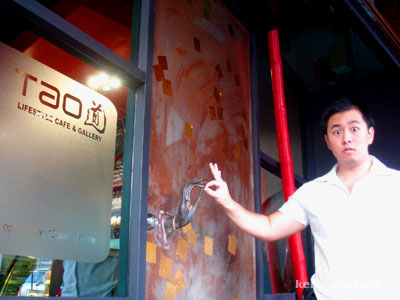 The latest "culprit" in this game of Zhng My Restaurant is Tao.
Tao is the new "Lifestyle Cafe and Gallery" along Jalan Padungan, and is brought to you by the same owner and designer as my favourite coffee house Bing.
Btw, Tao means "Dao4" in Mandarin. Not "Head" in Hokkien hor.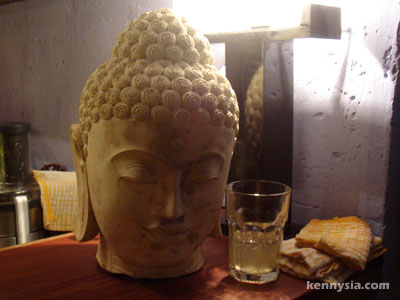 Food and coffee here is absolutely fantastic. I just don't know what to make of the ambience.
It's like whichever direction I look to, there's a blardy image of Buddha…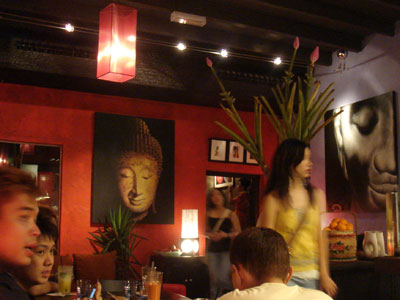 EVERY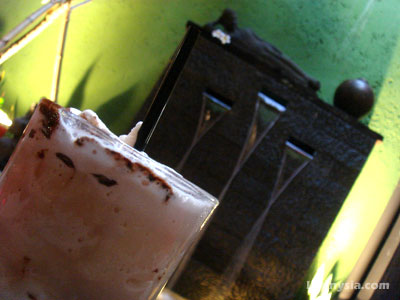 SINGLE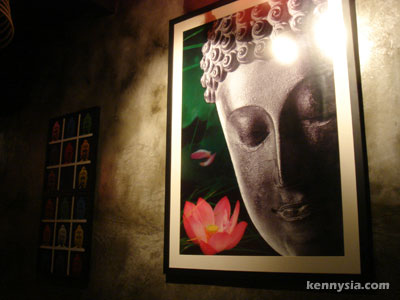 FREAKIN'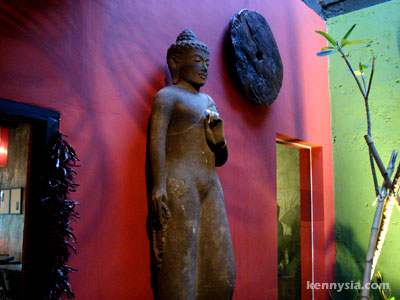 WHERE!
All these Buddha paintings and statues is scaring me a little. I had to look up at the ceiling because I figured hey, they can't possibly hang a statue of Buddha over my head right?
Guess what I saw?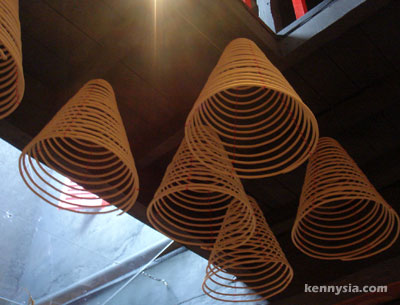 FRIGGIN COILS OF JOSS STICKS! ARGHHH!!!
Nabeh, want to drink one cup of coffee also have to like bai Tua Peh Kong liddat.

Met up with a friend over CNY who remarked that she felt herself becoming more and more stupid ever since she started working for the press. "It's like everyday I wake up, my IQ level dwindles down a little."
I don't blame her. That's the way it is over here aye? After all, she's paid to be a minion, not to have an opinion.