Interesting news in the papers today.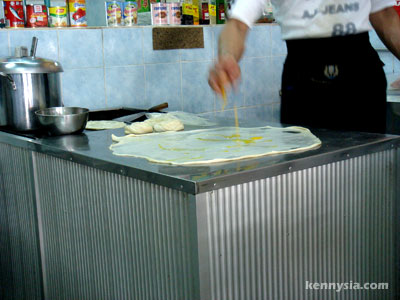 You gotta hand it over to roti canai makers in Malaysia for always managing to come up with creative names for a seemingly simple piece of pancake.
A few years back I've only heard of Roti Canai (plain), Roti Susu (milk), Roti Telur (egg). These days they're churning out new names as fast as Nokia churning up new mobile phones.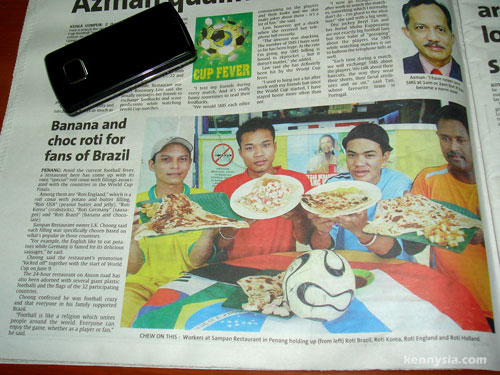 An enterprising restaurant owner in Penang has banked in on the World Cup fever and came up with a range of roti canais named after teams in the World Cup 2006. Among them Roti England (potato and butter), Roti Brazil (banana and chocolate), Roti Korea (crabsticks).
What is Roti France? French toast?
That's all fine and dandy, because these are all popular teams in the competition.
But what about those lesser-known countries? Do they have a Roti Trinidad & Tobago? What about Angola or Tunisia? Who is gonna make a roti canai for them?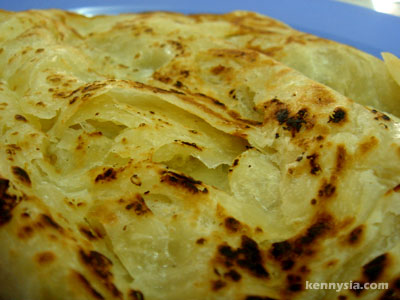 See, I don't like favouritism or elitism. I think the qualifying teams for the World Cup 2006 all worked hard and all deserve to have a roti canai named after them. No one should be left out.
So I've taken the liberty to create my own recipes for some of the lesser-known countries competiting in the World Cup.

First up, is a roti named after a first-time qualifying nation from Africa,
Roti Togo!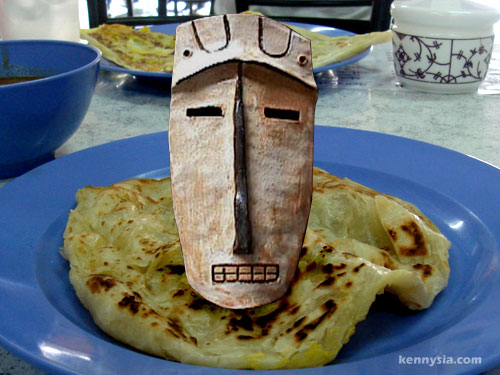 Delicious and flaky roti canai topped with an ornamental tribal mask, this roti is sure to make the African drums in your tongue beating through day and night.

Next, is my tribute to the richest oil-producing nation in the world,
Roti Saudi Arabia!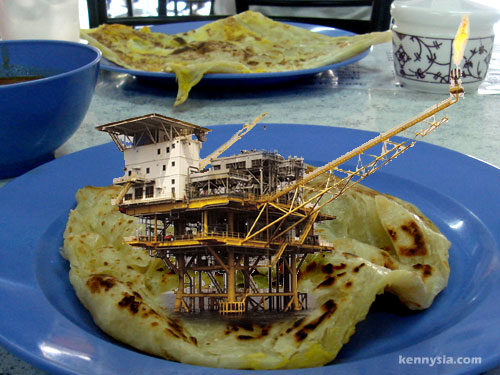 This is one roti canai soaked with so much cooking oil, you can build a freakin' oil rig on top of it.

If that's neither of those are your taste, maybe you'd like to take a bite at…
Roti Iran!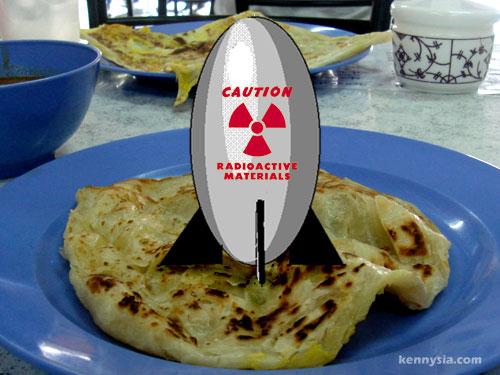 You've all heard of Roti Bom, but have you ever heard of Roti Nuclear Bom?
I tell ya, it's gonna be such a blast.

Czech lost to Ghana 0-2. Can you believe it? Si beh Ghanasai.