I have packed on 5kg in two weeks thanks to Australia's good food.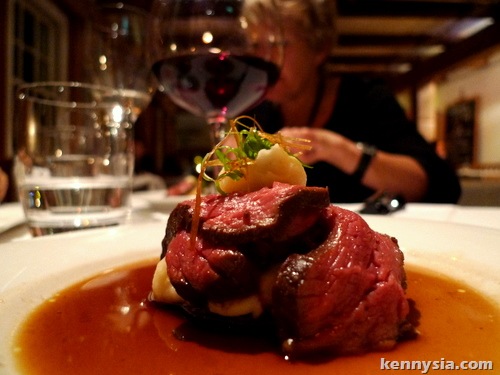 Australians are proud of their food. We know that because Tourism Australia is intent on making everything remind us of food.
Even the hotel we stayed at in Hobart, the Henry Jones Hotel, was in its previous life – a jam factory.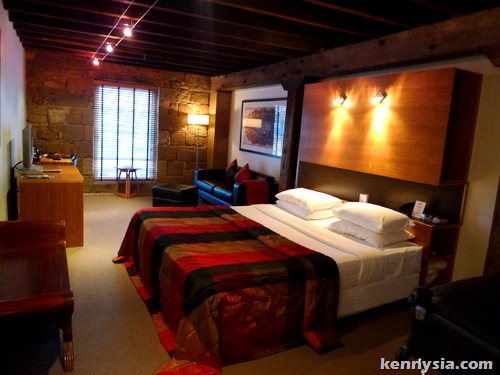 Here's a quick guide of some of my favourite things to eat and drink while touring Australia.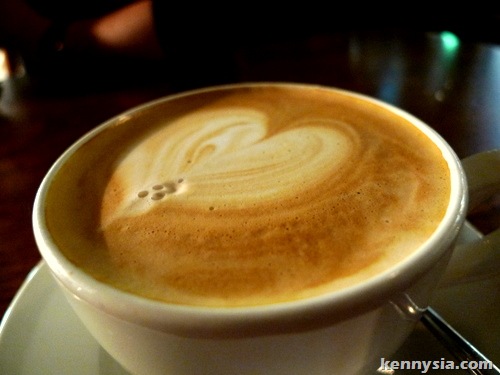 Flat White. It's basically latte with less milk, so the coffee tastes a lot stronger. I MUST have a cup of this every morning to start my day.
You can't get flat white at Starbucks back home, but this type of coffee is popular all over Australia. The best ones I had are at Eucalypt Coffee Art in Port Arthur, Tasmania and Fresh in the Blue Mountains near Sydney.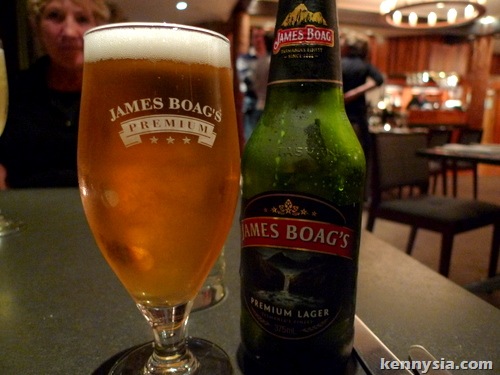 James Boag's Beer. Not readily available outside of Australia, this Launceston beer has a sweet, refreshing, crisp finish to it.
Some of the best beers I've had in life are brewed in places with ready access to unpolluted spring water. It's an ingredient Tasmania obviously has plenty of.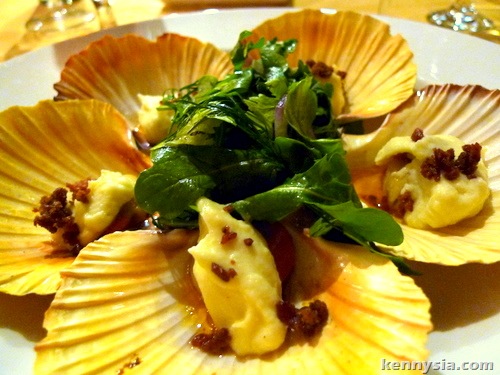 Grilled scallops.
Freycinet Lodge in Tasmania had the freshest, juiciest, most succulent grilled scallops I've ever had in my entire life! I always like scallops, but I never knew it could be THIS good.
The cafes surrounding Sydney Fish Market has pretty good grilled scallops too. I always order the ones still attached to their shells, sitting on a pool of their own juices. Those are most delicious.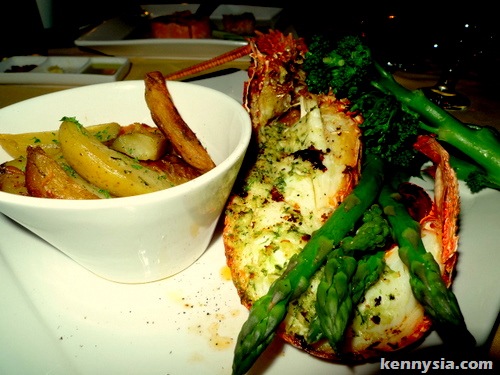 Grilled Crayfish. Also at Freycinet Lodge, Tasmania. A crayfish is like a lobster, but with tender meat and juices that would burst inside your mouth with delight.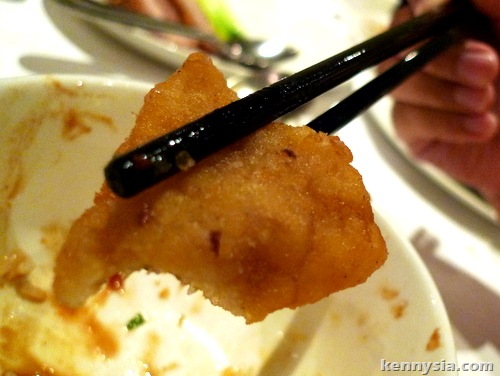 Salt & Pepper Squid. I had salt & pepper squid all the time when I was living in Perth. Since I left, I never found a single restaurant in Malaysia who can do squid the way I like it.
Me Wah Chinese Restaurant in Hobart and Cafe Sydney in (duh) Sydney has the absolute best-tasting fried squids ever. The latter has an awesome view overlooking the Sydney Habour Bridge.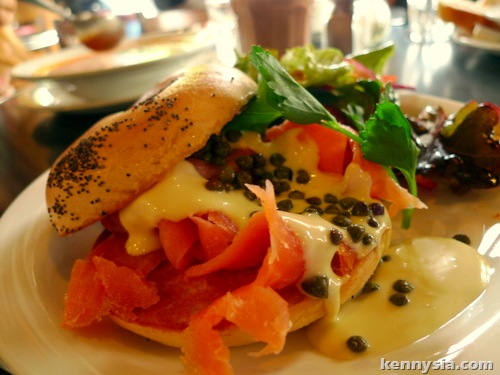 Tasmanian Salmon. Order it grilled, smoked or raw. Order it with cheese, bread or on its own. Order it anyhow you like.
Salmon in Tasmania is simply legendary. Nobody should leave Tasmania without at least trying the salmon there.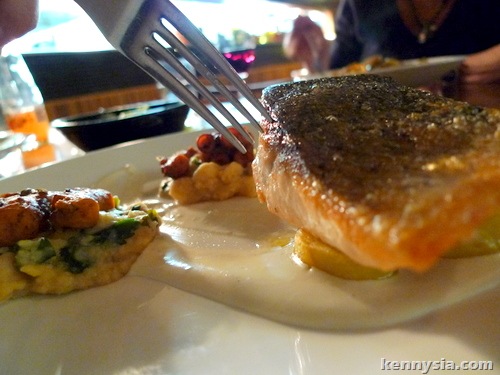 My favourites are the salmon bagel I had at Retro Cafe and the grilled salmon at Smolt – both in Salamanca Market, Hobart.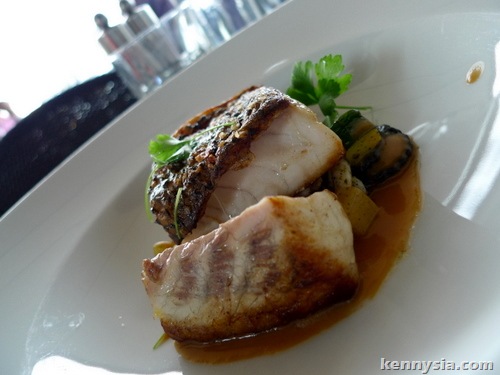 You can probably tell by now that seafood is BIG in Aussie. The combination of fresh seafood selection and well-trained chefs is what make it so good. It's too good to miss out in Australia.
Of course, not everyone is gonna dine at restaurants everyday lah.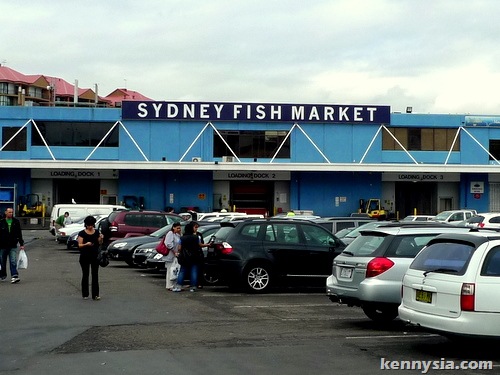 Just before we left for the airport this morning, Cheesie and I ditched our sucky hotel breakfast and dropped by Sydney Fish Market for a last minute taste of Australian seafood.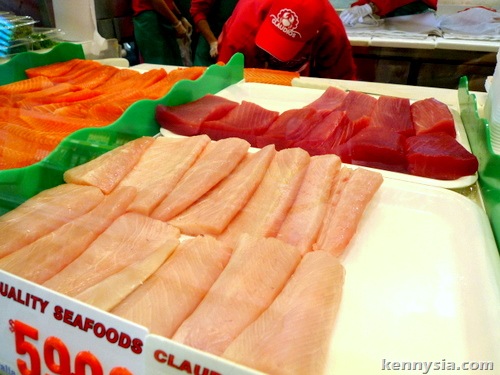 Over here, salmon, tuna, oysters, abalones, scallops and mussels are hauled up from the fishing boats everyday, then cooked and served directly onto our plates.
It's ridiculously cheap by Aussie standards too. we had a huge 160g serving of tuna sashimi to share between us for just AUD 12 (RM36).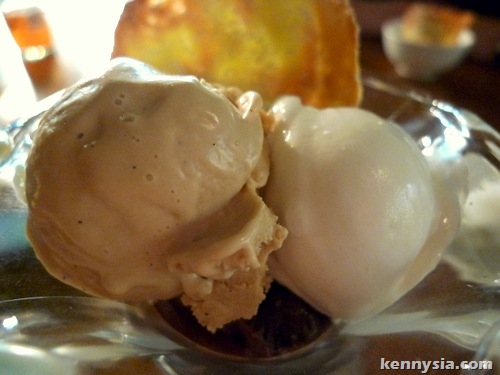 After such a short but delicious taste of what Tasmania and Sydney have to offer, I am determined to return once more to explore more of Australia's cafes and restaurants.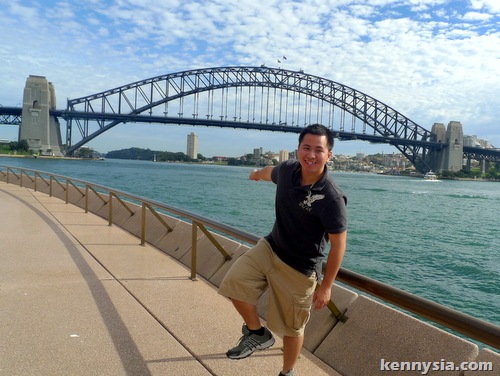 Of course, the downside to eating all these good food is all the exercise I must to do to work the calories off.
And I did…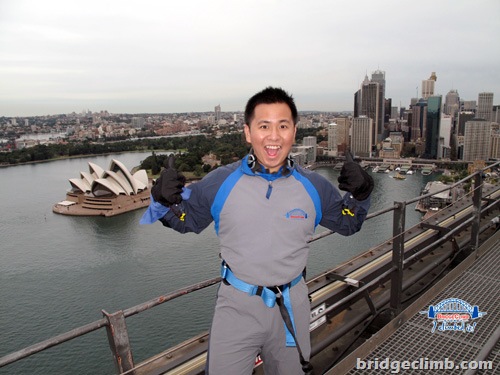 …by climbing all the way to the top of Sydney Freakin' Harbour Bridge!