One of the reasons why I love Perth so much, is the people of Perth.
I think Perth people are the friendliest, most laid-back and fun people in the entire world. Whilst there are exceptions, a majority of people in Perth are truly down-to-earth and nice people. Strangers would greet you when you meet them in the park, and you don't have to be paranoid about them having harbouring some evil intentions. If you try to strike up a conversation with someone you never met, you can easily talk for a good 45 minutes and then part, knowing that there's more to chat about next time.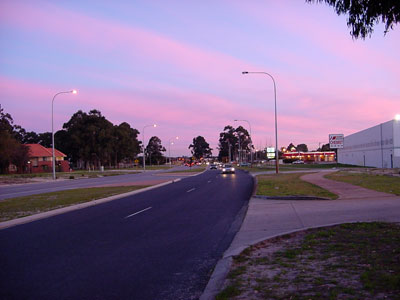 A few days back, I had this conversation with a cashier at Coles supermarket near my place.
*Kenny places the groceries on the conveyor belt.*
Cashier (some young chinese girl, most probably Australian-born): "Hi how are you?"
K: "I'm good. Looking forward to the weekend."
C: "Why? Got anything planned?"
K: "Nahh… just gonna relax that's all."
C: "Yea me too, weekends are the only time when I can go shopping myself."
K: "Feels good to be on the other side of the counter, don't it? Heh."
C: "Yea, I can never get used to being on the opposite side of the counter"
K: *smiles*
C: *scanning 3 bottles of 2L milk* "That's a lot of milk there."
K: "I know. I have trouble producing enough milk myself that's why."
C: *laughs* "That's worrying."
K: *swipes credit card*
C: "Do you go to the gym?"
K: "In fact I do. How did you know? Do you go to the same gym as I do?"
C: "No, just that you look like someone who goes to the gym."
K: "How do I look like someone who goes to the gym?"
C: "Well, you have that kind of body shape… People who go to the gym usually have that kind of body shape."
K: *looks at myself* "Are you trying to say that I look fat?"
C: "Of course not! That kind of body look nice."
K: "You can say that I look good. I don't mind."
C: "Yeah, you look hot!"
K: "Wow. Thanks, I'm flattered. I've never heard that from someone I don't know!"
*Kenny smiles, takes groceries and leaves happily.*
All of the sudden I feel like a supermodel. Like this…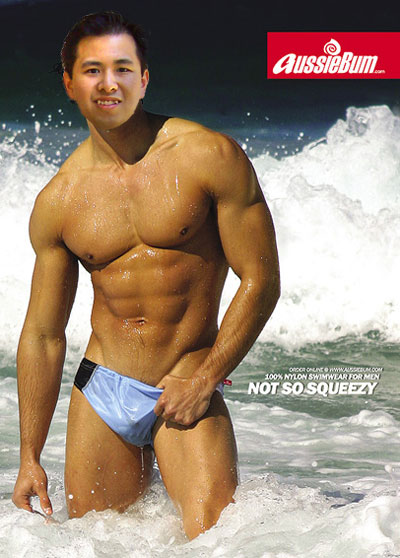 That made my day. After so many years of being called 'fat' (and other less hostile variations like 'chubby', 'huggable', 'round', etc) by almost everyone I know, someone finally recognises my err… perfection. 🙂
And that's the reason why I like Perth. Where else in the world can you find a supermarket cashier who scans your groceries, and then tells you that you're hot?