This will be my last entry on my trip to Ireland 'cos I'm sure people are tired for reading my travelogues by now.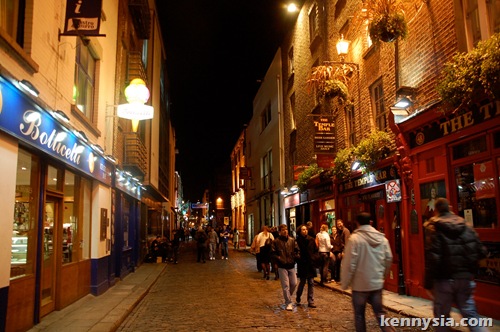 You know you've become a grown up when you got the chance to go to Disneyland and you're like "Meh."
But when you knew visiting the Guinness Brewery, suddenly your mouth starts watering and you find yourself anxiously counting down to the day you can finally step foot in the famous St James's Gate Brewery.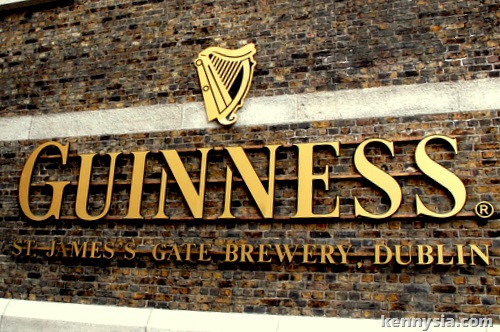 Guinness is no doubt Ireland's oldest and most famous export to the world.
Nothing else even comes close to the legendary Irish beer's popularity. Not even Bono, Bailey's, O'Brien's sandwiches or some stupid dance show by Michael Flatley.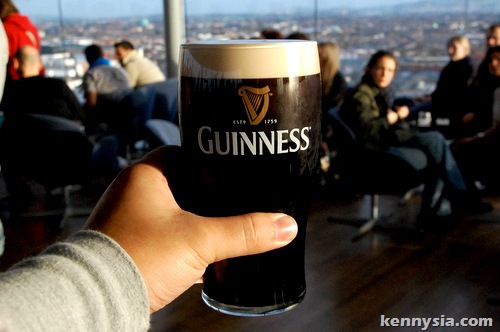 In Ireland, almost everyone drink Guinness.
Just go to any one of over 1,000 traditional Irish pubs in Dublin and you're guaranteed to see Guinness Draught faithfully served on tap, and at least one person holding a pint of black stuff in his hand.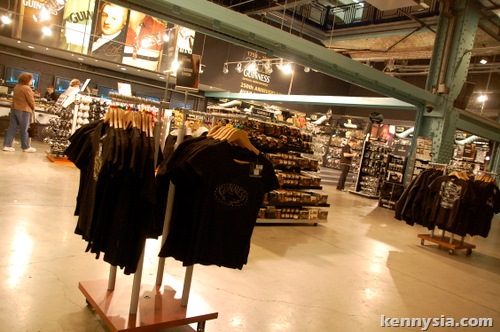 The Irish people's love for Guinness extends beyond the boundaries of their pubs.
In almost every souvenir shops around Dublin, there's bound to be Guinness-branded merchandise rarely found anywhere else in the world.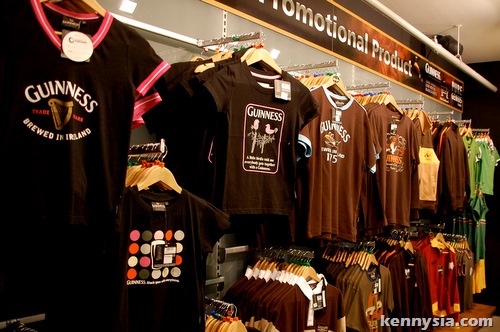 Starting with the obligatory Guinness T-shirts.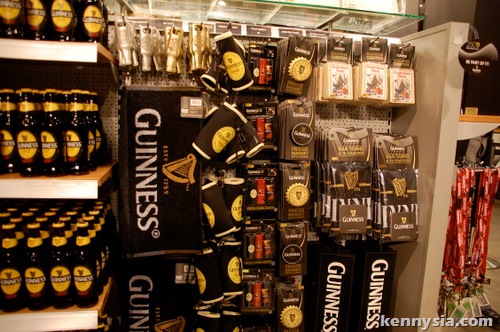 To Guinness-branded bar paraphernalia like towels, magnets and stubby holders.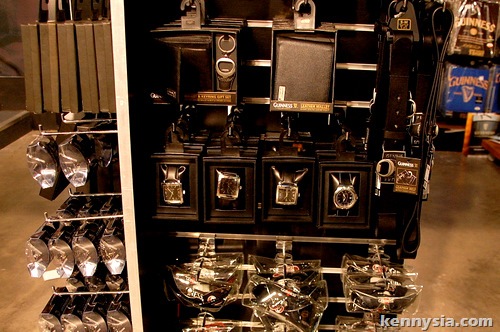 To watches (telling you what time to drink Guinness ), wallets (to tell you to spend money on Guinness) and sunglasses (so all you can see is Guinness).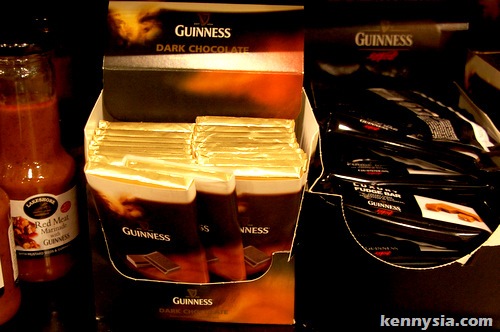 And then there are some weirder ones like Guinness-flavoured marinade, chocolate bars and toffee fudge (which I tried, and tasting nothing like the beer.)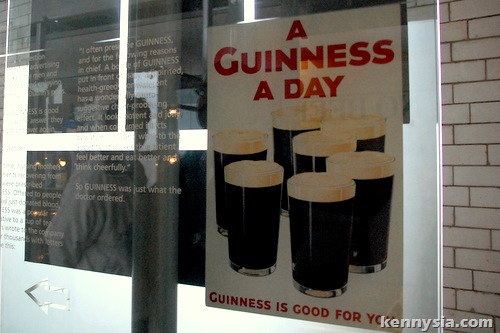 I was told that in Ireland, even doctors prescribe Guinness to women to boost their iron levels after they give birth.
Can you imagine that? Free beer after giving birth!
Makes me wanna give birth too!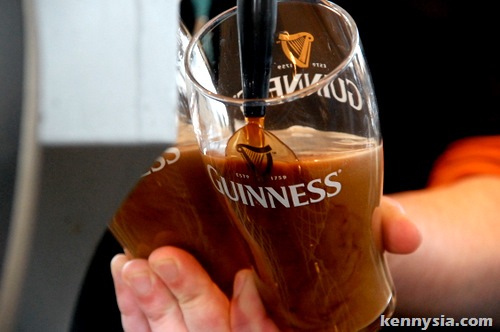 People who have followed kennysia.com for a while would know that Guinness is my favourite stout beer (no, this is not an advertorial. See it doesn't have "ADV" on the title?)
It's my drink of choice whenever I'm out at a place that serves it on tap. So you can understand why I'm so excited to visit its original birthplace.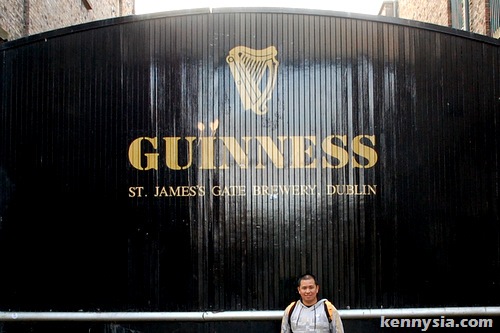 This is my pilgrimage.
To me, it is as exciting as Christians going to Jerusalem or Muslims going to Mekkah. I was as happy as a fat kid outside a Krispy Kreme store giving out free donuts.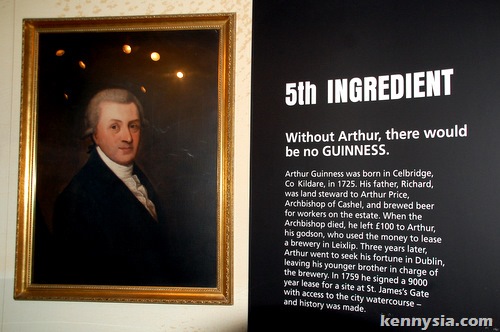 Guinness was founded by Arthur Guinness in 1759, making this year its 250 year anniversary. He took over St James's Gates after signing a 9,000-year-old lease, paying only 45 pounds (RM 250) a year.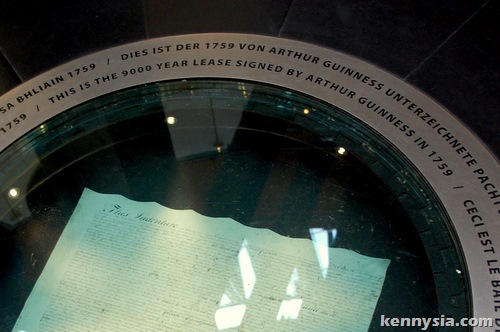 How the hell he managed to get such an incredible deal, I have absolutely no idea.
I wouldn't be surprised if he dipped the mayor into a keg of Guinness before asking him, "Nah! Just sign here. No need to read lah, too much words."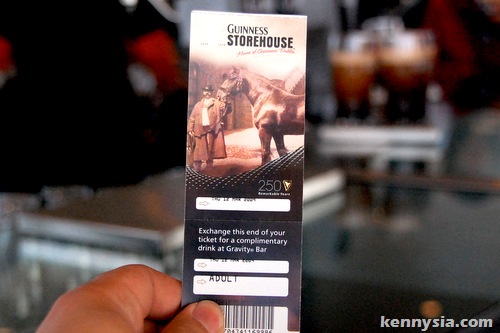 The Guinness Storehouse is the only part of the brewery that's open to visitors. Tickets to the storehouse costs a hefty €13.50 (RM 64.80).
But I reckon it's entirely worth it because it's still cheaper than Disneyland.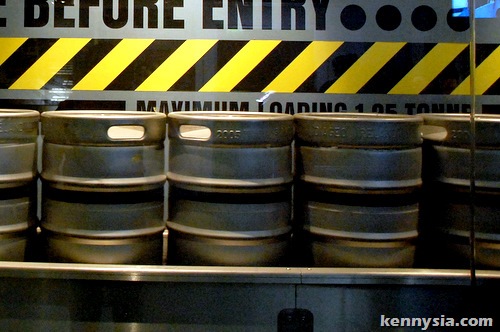 The seven-storey building showcased the process from how the ingredients are harvested, to how the beer is brewed, shipped and marketed.
Part of the brewing process involves a strict quality assurance process by a panel of inspectors.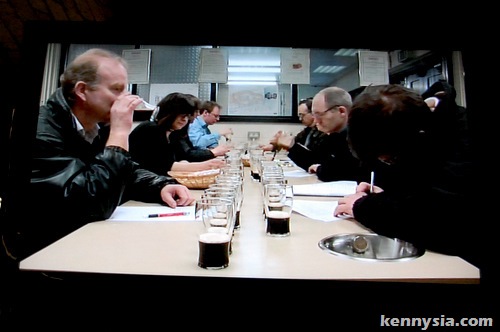 These people have the best jobs in the world.  They're getting paid to pretty much just sit around, do nothing and drink beer all day.
Then they're gonna come back to work the next day with the BIGGEST FRIGGIN' HANGOVER IN THE WORLD.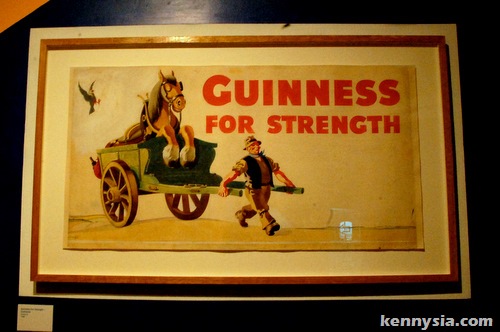 There's one entire floor of the brewery is dedicated to some of the most classic and memorable Guinness advertising created all throughout the world. One of which involves this very familiar face from the 90s.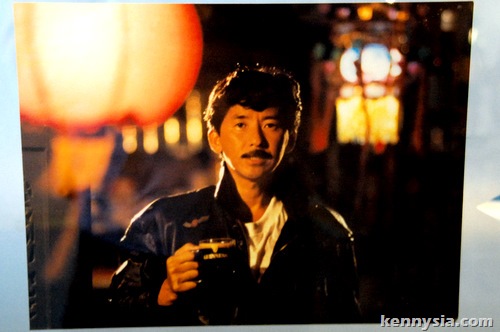 What happened to George Lam 林子祥? He used to appear in every single movie coming out from Hong Kong.
After walking through the entire Storehouse, I finally ended at the Gravity Bar on the top floor of the building.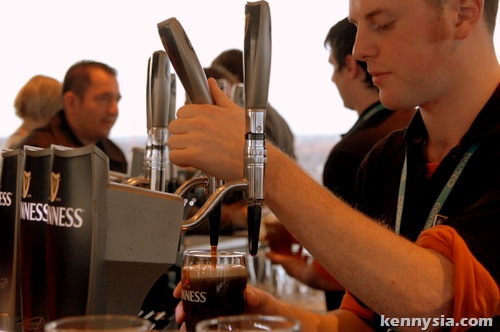 This is the best part of the tour.
Here I was served a free pint of Guinness while treated to a breathtaking 360° bird's eye view of Dublin.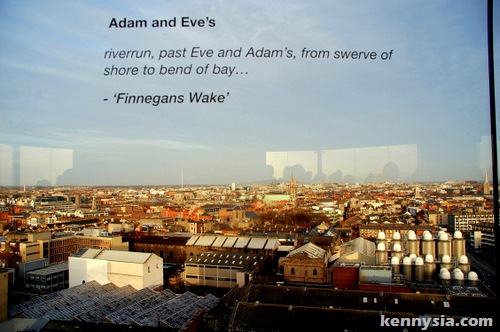 As I lifted my glass and took the first sip of my favourite stout, I knew I was drinking the freshest, most perfect, most original and most expertly poured pint of Guinness Draught. And I wasn't disappointed
.
This was the best pint of Guinness Draught I have ever had in my life.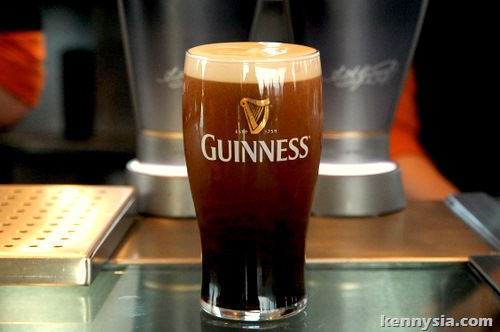 The Guinness I drink in Malaysia were perhaps only 92% as good as the one I had at St James's Gate. And the 8% makes a huge difference.
The bartenders in St James's Gate knew exactly how to pour it, when to stop and how to give it a good head. They are so good that not only do they know how to draw a shamrock on the foam head, they drew a HARP on my beer.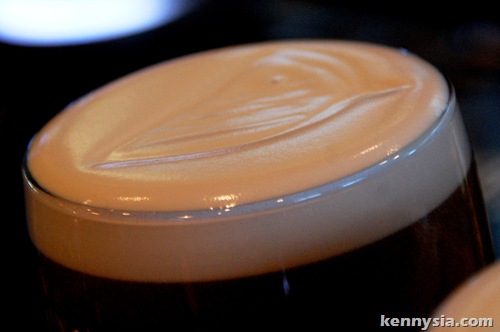 I was so impressed. My life is complete.
The best part about having a blog is that there's always somebody in anywhere in the world happy to take me around. After I left St James's Gate, I headed back to Temple Bar and had dinner with Kurt Low's sister, who's actually working as a doctor in Dublin.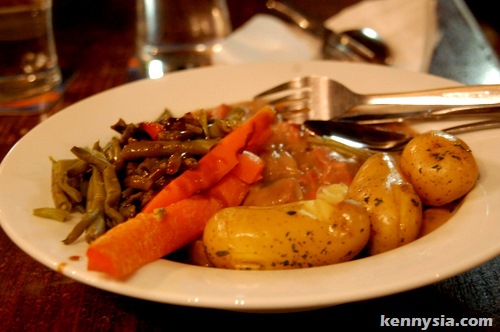 The girl is an absolute bundle of laughs despite looking at blood and gore all day everyday. I have no idea how she does it.
Along the way, we stopped by a busker who sings so well he puts most American Idol winners to shame.
And that concludes my trip to Ireland, definitely one of the most rewarding and fulfilling journeys I have made.
The next morning, I flew budget airlines RyanAir (€23 or RM110) back to Manchester and re-united with the rest of the Mister Potato team, where we witnessed this atrocity at Old Trafford Stadium.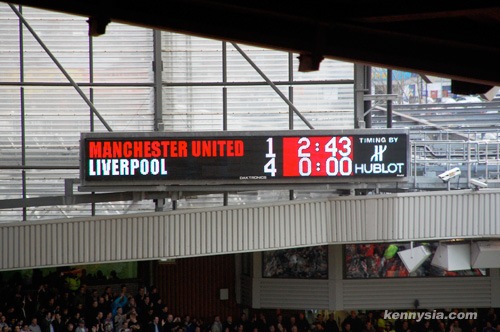 A disastrous end to an excellent holiday.
These Mountain Fresh fruit juices are really good stuff. I'm not sure where you could get them in KL. In Kuching, they have them at Tom's and Mr Ho's Fine Foods and I always order them to go with my meals.
My favourite is the Apple & Guava flavour.