Yesterday, Nicole and I were walking back home from Kenyalang. I was at the gate of my house when coincidentally my mother arrived in her car as well. Just when I was about to press the door bell, my mother yelled out that there's a snake behind me! Nicole shrieked and ran away, whilst I was looking around for the snake. Guess what I saw?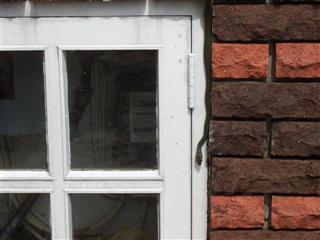 A two meter long green fella slithering down the wall to the meter box!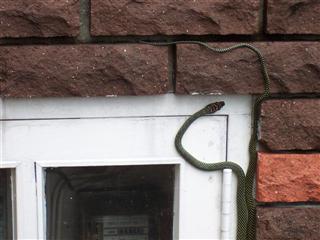 Judging by its colour I wouldn't be surprised if its poisonous. Maybe its because I've watched Anacondas one too many times, but I visualised that it might leap out and take a chunk out of my neck or something.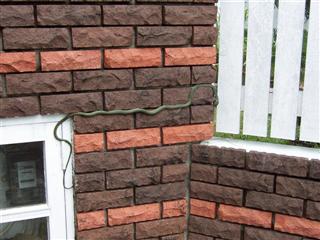 Obviously that did not happen (otherwise I wouldn't be here!) . Our little green friend happily crawls away into our neighbour's garden, preying on its next victim. Could it be you? Heh heh heh…