Today, I got admitted into hospital.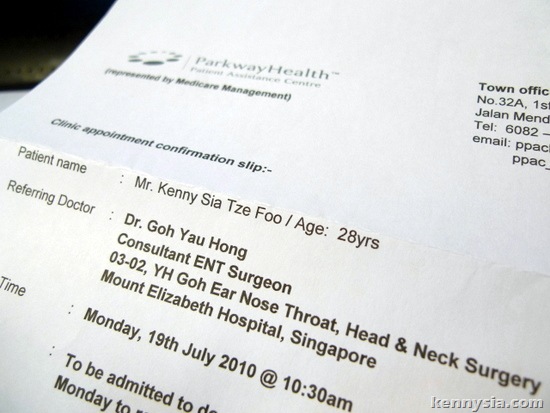 It's nothing serious! But I checked myself into Mt Elizabeth to seek a permanent solution for a curse. A curse that has befallen upon every single man, and their wives/girlfriends, in the entire Sia household: SNORING.
Snoring can be cured. But as part of my treatment, the doctor advised me that I had to do a "sleep study" first.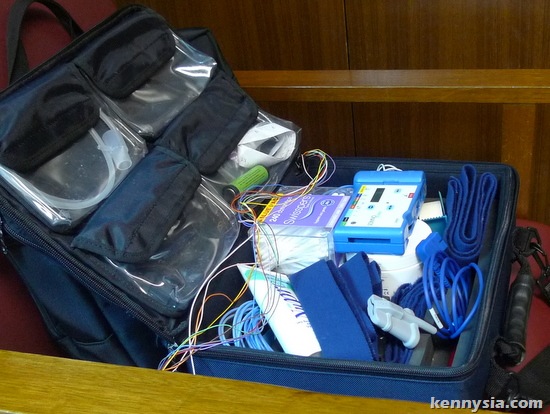 The results of the "sleep study" will tell my doctor how bad my snoring is, whether or not it is a worse condition called sleep apnoea, and the appropriate steps to take next.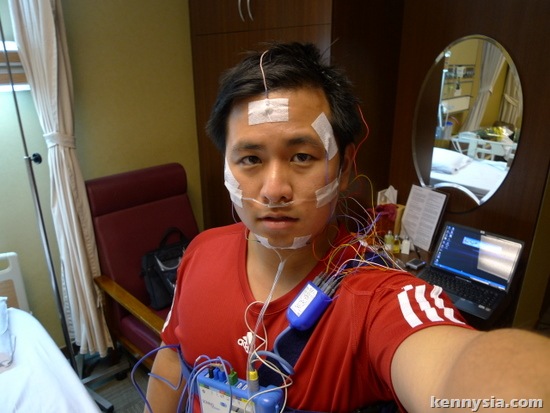 To do the "sleep test", I have to go to sleep while being hooked up to a machine that measures all the different signals my body emits.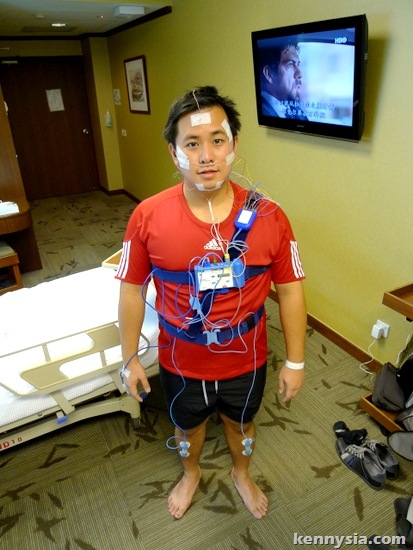 The unfortunate side effect…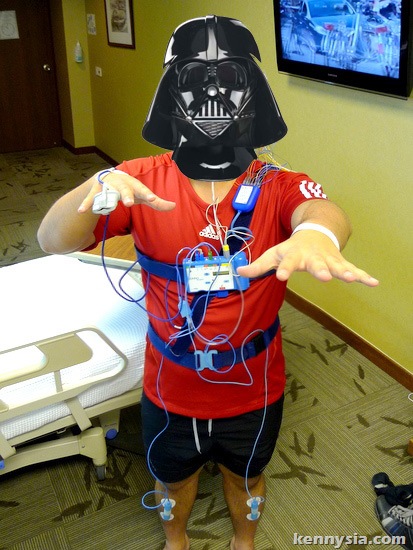 Makes me look like Darth Vader! Blardy hell.