I met up with some friends while I was in Singapore during my stopover to Auckland, who remarked to me how much of Singapore was built based on the principles of Feng Shui.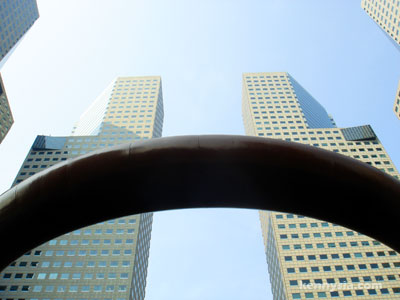 A lot of people have this misconception that Feng Shui revolves around strange monks doing weird chants.
As much as Feng Shui is sometimes being disregarded as superstition, you gotta admit it is a pretty cool topic to know more about. It's not so much a New Age "Zen" thing like psychic gypsies and astrological starsigns, more so a traditional Chinese way of life. Despite being an ancient practice from yonks ago, a lot of its recommendations are still very practical in the modern world. Sometimes you don't realise how powerful it is until you apply them yourselves.
In East Asian countries especially, Feng Shui is very much part of the protocol in the business world by de facto. Even today, when people want to get married or move to a new home, they still have seek consultation "to get a good date".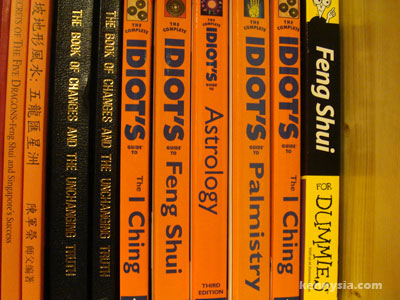 The Chinese believe that in order to achieve harmony, the sky ("tian"), the earth ("di") and the human ("ren") must be in harmony. "Tian" being what we're born with – it's our predetermined genetic make-up, our DNA. "Earth" being the environment we live in, which is something dynamic, and sometimes evade our control even with the best of Feng Shui applications.
The only variable left in charge of our destiny lies within ourselves.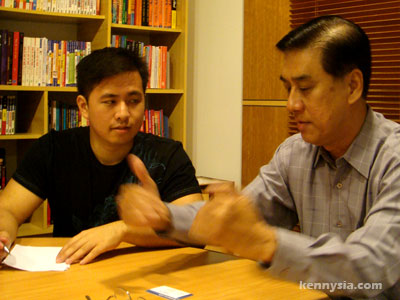 Feng Shui is big in Singapore. So big, you can even attend a course in Singapore Polytechnic to obtain a diploma in Feng Shui if you want to.
When I met with Master Vincent Koh, founder of the Singapore Feng Shui Centre and the lecturer of the Feng Shui course at Singapore Polytechnic, he explained to me that Feng Shui is simply a set of guidelines to ensure our way of living responds to our surrounding elements.
I have to admit, I am a bit of an idiot when it comes to this whole thing. Although I have travelled to Singapore extensively many times in the past, I never notice how heavily the design and architecture of the buildings in Singapore are influenced by Feng Shui.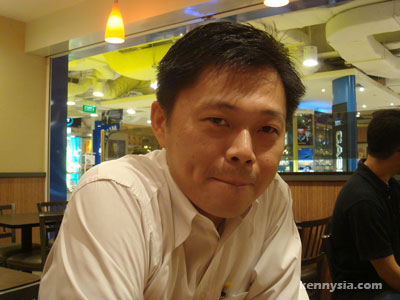 It wasn't until I met Master Shang Zong Wei of Shang Architects in Singapore, that I understood why some of the most prominent Singaporean buildings are structured a certain way. Many Singaporeans, and some believe the father of modern Singapore Lee Kwan Yew, are firm believers of Feng Shui. It is little coincidence that the Little Red Dot has today one of Asia's wealthiest economy.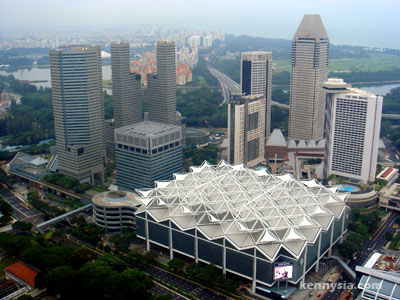 The single most prominent symbol of Singapore's dedication to Feng Shui is undoubtedly, Suntec City. The collection of 4 tall skinny buildings, 1 short building and the wide convention centre are intentionally positioned that way to resemble the shape of the human left hand. Left hand being the symbol of authority, pointing towards Singapore's financial district at Raffles Place, commanding all of Singapore's cash to come to momma.
Why is the left hand the symbol of authority?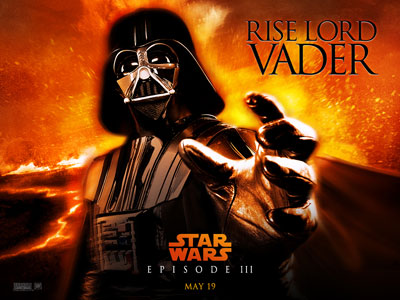 Because Darth Vader says so. And NOBODY disputes with Darth Vader, the great Sith Lord.
Placed at the "palm" of the "left hand" is the world's largest fountain – water representing life and wealth. The ring-shaped structure of the fountain is essential in "retaining" the water. Without it, water (and thus, wealth) flows out through the fingers.
It's a pretty impressive concept having Suntec City resemble a left hand. If it were up to me, I would have built a similar "left hand" in Kuching. Except it'll have four short buildings and one tall building in the middle, pointing towards Indonesia saying "OI! Thanks A LOT for giving us the haze, buddy!"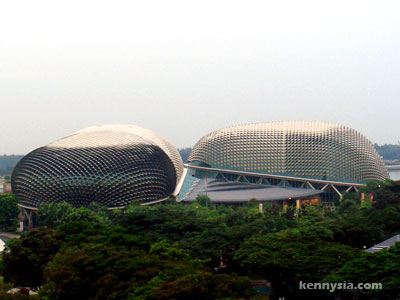 Unfortunately, life isn't always a bed of roses for the highly successful Suntec City. Its harmonious environment was disrupted shortly after that spiky-shaped Esplanade building was completed in its nearby vicinity. While performing maintenance work, crane at Suntec City fell and damaged one of the fountain's supporting pillar.
Whatever you think it is, you gotta admit that it's a pretty freaky coincidence.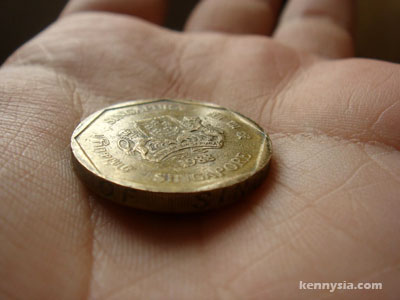 There are a lot more icons of such success stories in Singapore. Some are the stuff of legends, such as how the octagonal shapes of SGD$1 coins are meant to resemble a Chinese "ba gua"; and how the doors of the Grand Hyatt Hotel were designed to slant at right-angles to each other.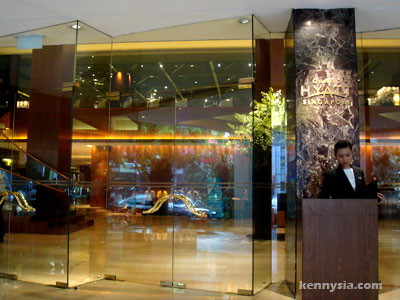 Previously, when the reception at Grand Hyatt was facing a long flat glass door entrance, it was doing poorly despite its brilliant location.
Along came a Feng Shui Master, who noticed that good vibes were flowing out from the lobby counters, through the glass walls and spilling into the streets. So the front doors were redesigned and the counters repositioned. Today, the Grand Hyatt Hotel today enjoys one of the city state's highest occupancy rates.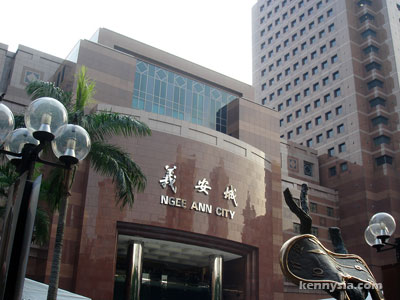 Other Singaporean Feng Shui stories are less well-known.
Master Shang told me that when the Paragon Shopping Centre on Orchard Road was being built, his teacher Master Tan was consulted. He was worried that fortress-shaped Ngee Ann City from across the road might "intimidate" the Paragon building. So the wise ol' Master suggested that Paragon be built to include features of a White Tiger – a celestical creature in Feng Shui. Y'know, just to show Mr Ngee Ann who's the one in charge around here.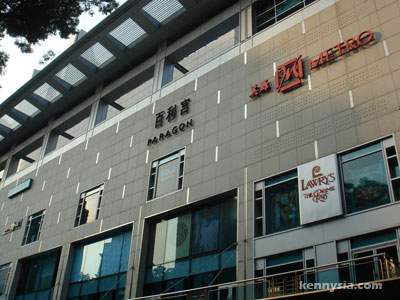 The silver "stripes" on the white building are done exactly for that reason.
Feng Shui has huge following worldwide. So huge, they're organising a 2-day International Feng Shui Convention in Singapore on the 4-5 November. It's the largest English-speaking Feng Shui convention of its kind, and is targeted towards everyone from architects to designers, business owners to home owners, to just everyday people.
For cultural buffs like myself, I think it's just an invaluable opportunity to find out more about this traditional Chinese culture.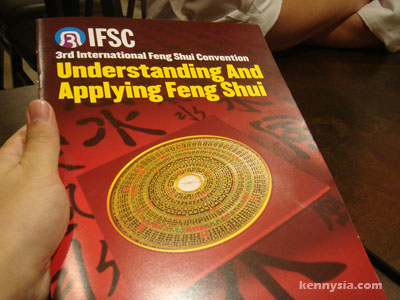 I think the Feng Shui Convention is gonna be really worth it lor. This convention isn't just one person talking. It involves many practitioners from different schools and sects in Feng Shui, including Masters Vincent Koh and Shang Zong Wei. Where else can you find an event that includes some of the most knowledgable Masters from Hong Kong, Singapore, Malaysia, UK and Australia all under one roof? It's gonna be like Feng Shui Idol, man.
You know what the best thing is? I managed to negotiate for kennysia.com readers to get a sweet 5% discount off registration fees if you decide to book through this website.
Just in case you're wondering – don't worry, there will NOT be strange monks doing weird chants during the opening ceremony.

Music of the Moment: Fergie – London Bridge