Pearl of the Orient. Paris of the East. The Whore of Asia.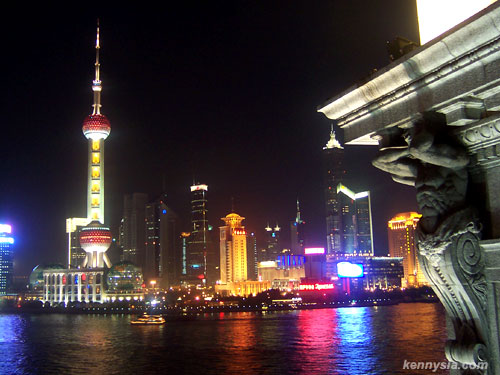 Whatever you call her, it's undeniable that there's no other Chinese city that is as unique, romantic and exciting as Shanghai. She's a victim of the Opium War, a refuge for Jews in World War 2. Communist China was born here. Countless blockbuster movies were made and Jay Chou even wrote a song about her.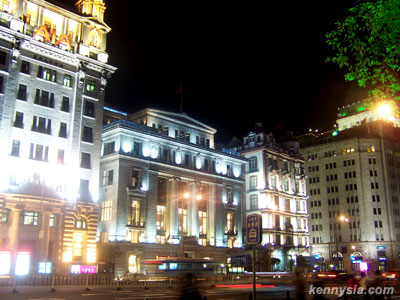 Shanghai today is a fast-moving city growing at an extraordinary speed. The city skyline is characterised by futuristic highrise buildings on one side, and breathtakingly beautiful French buildings on the other.
Geographically, the city is divided by the Huangpu River into new Shanghai Pudong and old Shanghai Puxi. The large expat community here usually mispronounced them as Pudding and Pussy.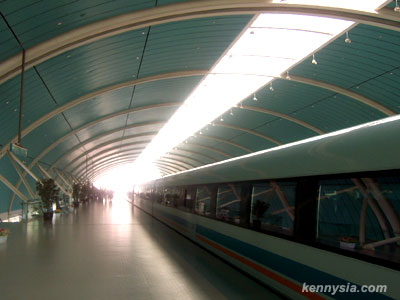 I stayed at the Renaissance Hotel in the internet cafe-deprived Pudong area. At RMB1,400 (RM680) a night, your ass gotta be made of gold to be able to afford staying at this place. Luckily my accomodation was paid for. 😉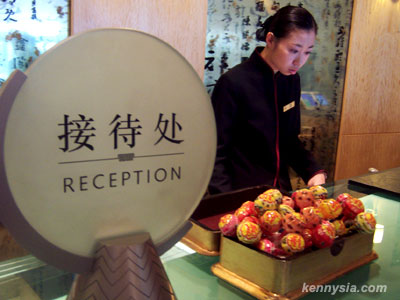 The Renaissance hotel chain prides themselves in spicing their interior tastefully with beautiful antique decor, and their Shanghai branch is no different. Check out my Buddhist script ('fu') inspired quilt cover.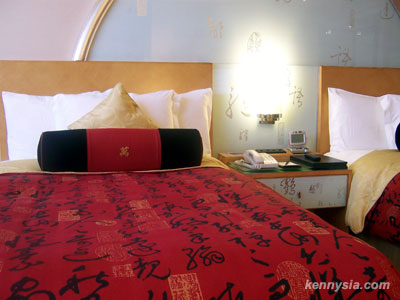 Waliew. With blankets like these, I sure as hell am not gonna have another nightmare EVER.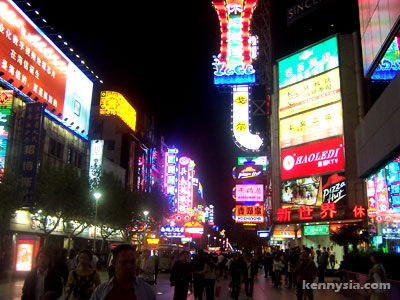 Shanghai girls in general are fair-skinned, petite and slender. They are all above average in the looks department and from what I can gather from those young couples canoodling publicly in parks and shopping streets, they tend to be a lot more open-minded and sexually-liberated than most.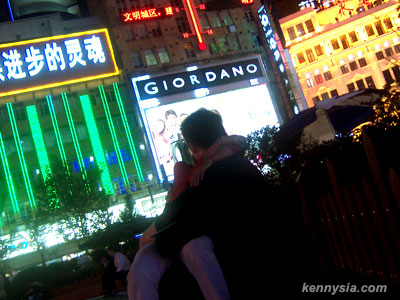 That makes Shanghai a certified chio bu heaven. Pity their sense-of-fashion though. I swear I've seen more camel toes one day in Shanghai than I have my entire life.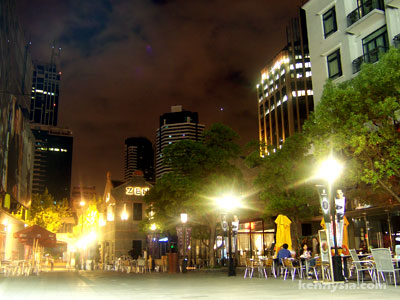 Still, some Shanghai girls are eager to please, or shall I say, easy to impress. At the expat-frequented pub area of Xin Tian Di, a lot of them young ones would be necking and dirty-dancing with business execs at least 2.5 times their age. Odd, I always thought age and language would form a barrier. Obviously not.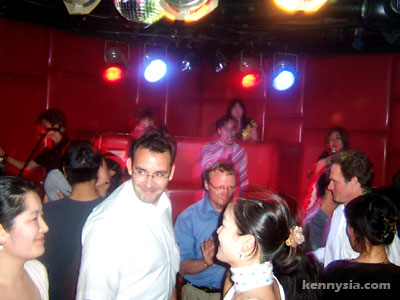 In my humble opinion, I still think Singaporean girls rank number one in the looks department, with Shanghai and South Korean girls coming in a close second. Not trying to butt-polish of course, but whatever lah. Vietnamese girls are also pretty good looking. Too bad they have the face of an angel but the voice of a crow.
I'm just ignorantly generalising of course.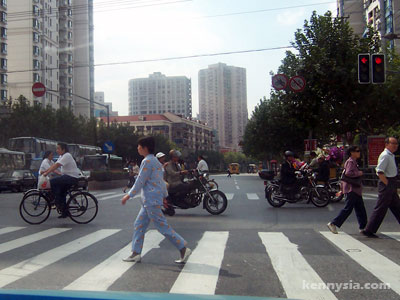 Another thing that irks me about Shanghai is the way people drive. If you think Malaysian drivers were bad, well YOU AIN'T SEEN NOTHING YET. Shanghai drivers are BLOODY LUNATICS I tell you. This is probably the only city in the world where traffic lights are useless. To them, green means GO, orange means GO, red means honk 3 times then GO.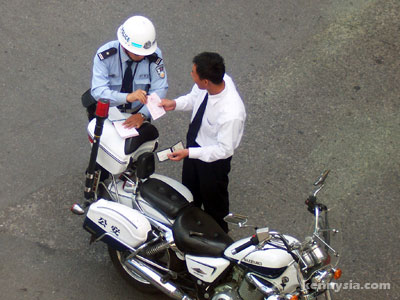 Seriously, Shanghai drivers like to honk so much its like their hands are like permanently attached to the car honk. Every little thing they also honk.
Got cars in front, they honk. Got cars on the side, they honk. At night with absolutely no cars around, they also honk! Forget "Shang Hai Tang", the sound of cars honking is the official soundtrack to Shanghai.
Click here to watch how Shanghainese drive. (Quicktime MOV format, 7.9MB)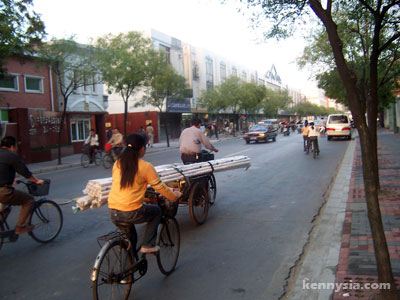 That said, the abundance of excellent pubs and nightspots will keep anyone coming back for more. Imagine sipping Barcardi on the balcony with the amazing riverview of Pudong serving as the backdrop.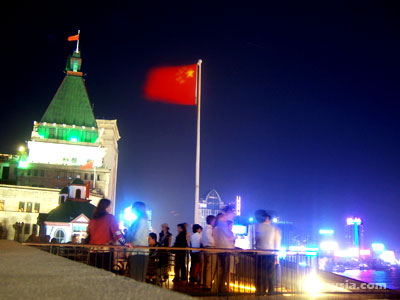 It's heaven. No wonder celebrities who come to Shanghai feel at home mingling around everyday people in the pubs here. Nevermind the fact that a single glass of coke costs a crazy RMB80 (RM38) here.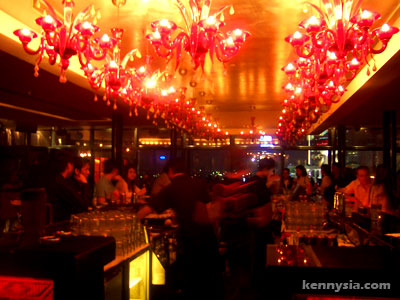 The best thing I experienced in Shanghai is probably the foot massages.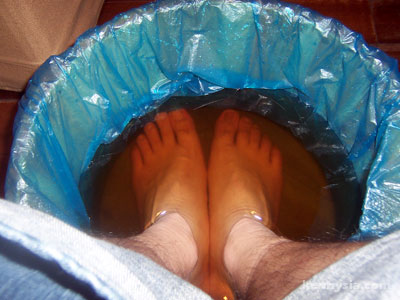 Take it from me. The foot massages are fucking good alright? These are authentic true blue traditional Chinese foot massages, NOT the seedy types where they start by massaging your feet and end up slowly moving their hands up to massage your bird.
From RMB70 a pop, I reckon anyone who's planning to visit Shanghai should NEVER leave without having their foot massaged.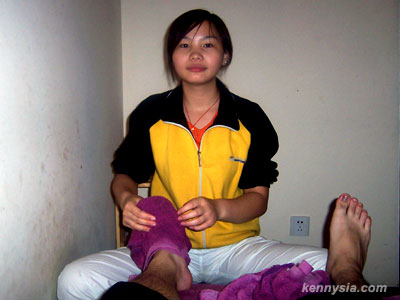 Shanghai hasn't been promoted most positively in movies, but I daresay it's one of the most amazing cities on Earth.
Attitudes are changing and with the exception of rude and money-minded shop owners, most Shanghainese are friendly, courteous and willing to help. The triads, prostitution and drugs rampant in the 1930s are mostly gone.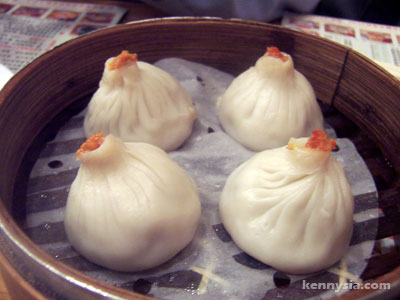 What's left is a city more romantic than Paris, more cosmopolitan than Hong Kong, and a city that blends East and West so perfectly it's made it to my most favourite cities in the world alongside Perth and Singapore. I don't mind living in Shanghai if I had the chance.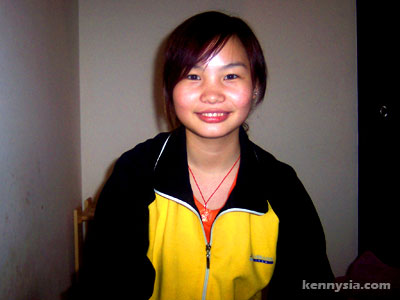 Yalah, I just want my foot massages lah.

I stepped off the airplane, walked out the door and took in one big breath of Perth's fresh morning air. Ahhh… that's the way I remembered it.
It's like I never really left. Like I just came back after an extremely long holiday. And I feel like I'm finally home again.