If I get the chance to return to North Wales again in the future, I'm definitely spending more time in Snowdonia National Park.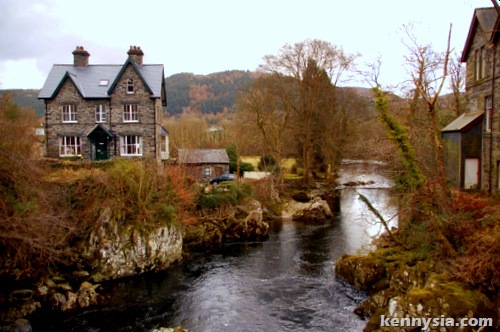 I had planned to spend a day just hiking through the Welsh countryside, but on both days that I was in Conwy it was either raining, snowing, or both. Nigel advised me against hiking in Snowdonia, considering 4 hikers have actually died this year due to the mountain's unpredictable weather.
For the record, this is what Snowdonia looks like on a good day.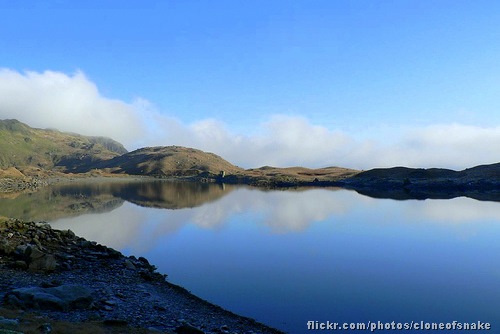 Instead of hiking, my host drove me through the scenic routes of Snowdonia, passing by many quaint Welsh villages to take me to the ferry terminal.
Along the way, we stopped by to see more castles.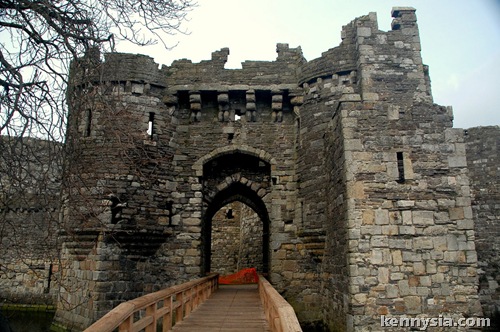 More sheep.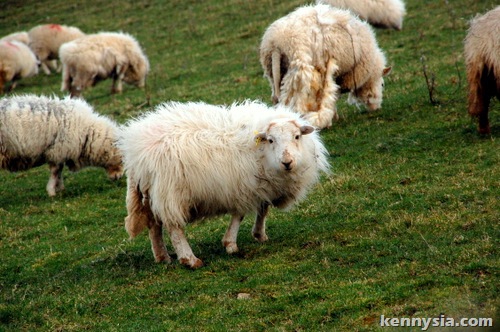 More thousand-year-old ruins.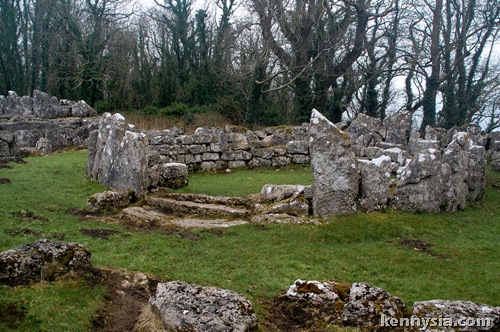 And picked up a leaflet featuring Gandalf the Wizard with a suspicious-looking boner.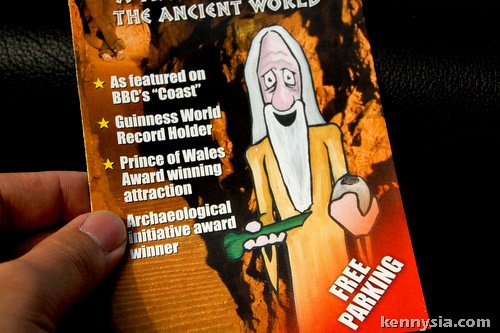 Look at how happy he is stroking his boner! That perve.
About an hour later, we arrived at the port town where my ferry to Dublin (£28 or RM147 one way) departs.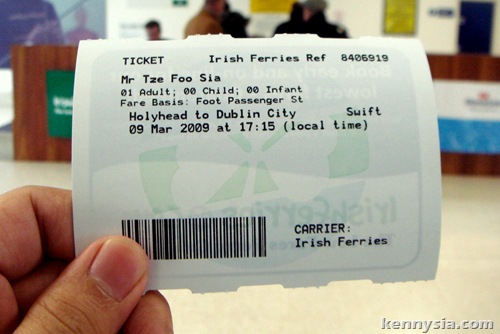 The town has a very amusing name – Holyhead.
This must be the place where Holy Molly, Holy Cow and Holy Shit come from.
Too bad I didn't have time to wander around.  But according to what I read, Holyhead is also where the first Church of Jedi Knights in UK is established.
No shit.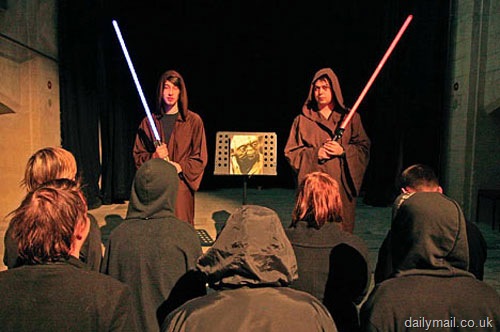 The Force is strong in Holyhead. So much so that almost half a million people in the UK officially list their religion as "Jedi", surpassing even Buddhism.
I believe they have an important day coming up on the 4th May.
May the Fourth be with you.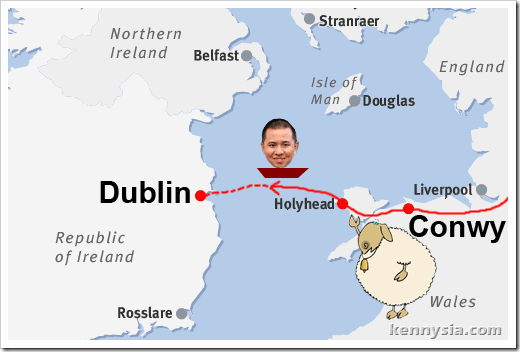 After two days having the luxury of a local bring me around, I am finally on my own. So I bid Nigel (and the sheep) in Wales goodbye, hopped on the ferry and set forth for Dublin.
The "ferry" I boarded is not a ferry. Ferry to me are like the ones crossing Georgetown and Butterworth.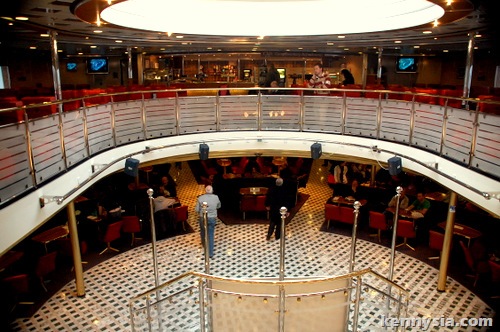 The ferry I boarded in Holyhead is so huge, I thought it should be called a cruise ship. Like the Titanic.
I had to suppress my urge of holding a stranger from behind while Celine Dion sings "My Heart Will Go On" in the background.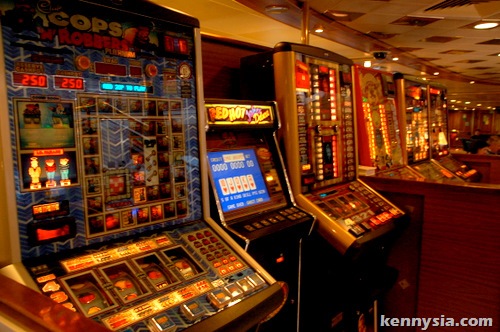 The 100km journey across the Irish Sea took two hours to cover.
Apart from some rough waves, it was a pretty comfortable ride. There were casino machines and a movie theatre on board to help pass time, but I chose to get some shut eye.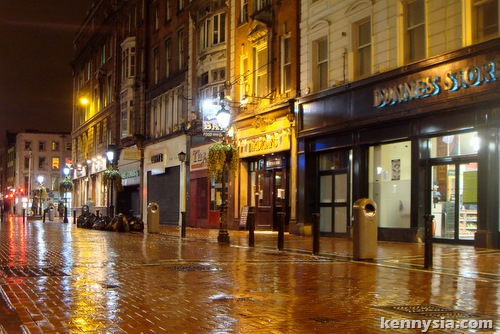 When I finally arrived in Dublin, it was dark, cold and wet.
Truth to be told, when I got off the bus in the city centre, I was quite disappointed.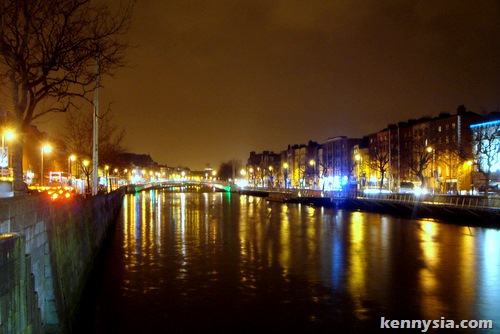 On the surface, Dublin looked almost exactly like any other Western cities I had been to. Dublin looks like Melbourne, which looks like Auckland, which looks like London, which looks like Sydney, which looks like… well, you get the idea. The centre of Dublin city is pretty much just rows and rows of old-school Victoria style buildings along the river punctuated by a skyscraper or two every now and then.
There wasn't anything different or interesting. In fact, I thought Dublin was boring.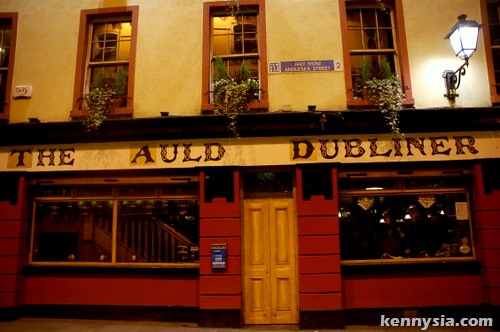 However, that was just the cosmetics, the superficial outer shell of the city. As I scratched a bit deeper, my impression of the Emerald Isle changed dramatically.
Indeed, the true flavour of Ireland lies not in its buildings or architecture.
It lies in its people.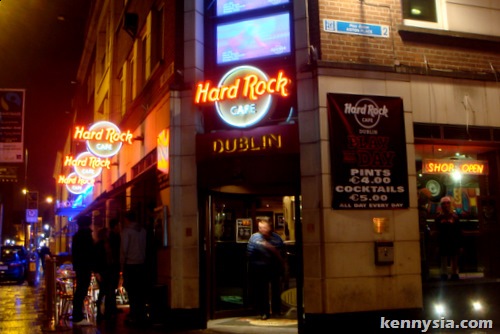 I was given the perfect orientation to what Irish people are like when I walked into Hard Rock Cafe looking for my first pint of Guinness.
Beer was going at €4 (RM 19), which is extremely cheap by Dublin's standards. As a result, the bar inside Hard Rock Cafe was madly bustling with people. I was standing as close I possibly could to the bar for 20 minutes, and still they hadn't taken my order. Frustration began to grow.
It certainly didn't help that I was the only Asian guy there, and everyone else was at least 2 feet taller than me.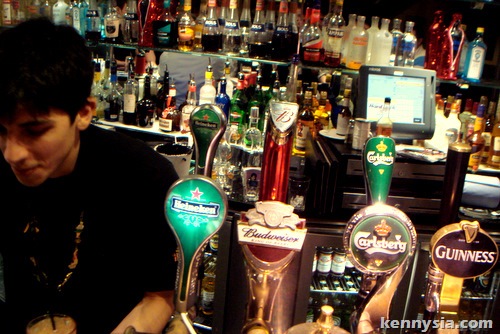 Suddenly, a young local bloke came up from behind me and just started talking to me. A strong smell of alcohol escaped from his breath alongside his thick Irish accent (which made him sound like Ronan Keating).
Irishman: GEEZUZ! Is there a fucking queue here?!
Kenny: Yeah! I've been here 20 minutes and still haven't got served.
Irishman: TWENTY MINUTES?! GEEZUZ! *raised his head to look at the queue* Ahhh forget it! Listen, I've smuggled a bottle in here. Why don't you join me and my mates for drinks over there?
Kenny: *shrugs* Sure, why not?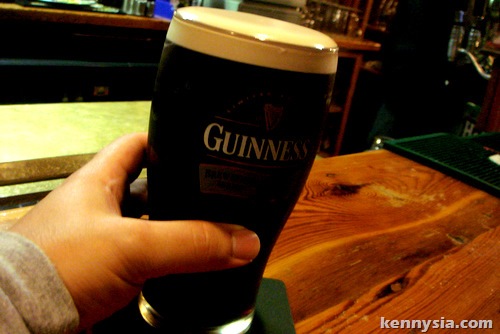 And just like that, I found myself drinking with the locals after just three hours in this country.
We were cracking jokes and having a laugh till the bar closes. Even I surprised myself with how fast I managed to settle in. Who needs a travel partner when you can just come in here and befriend the locals?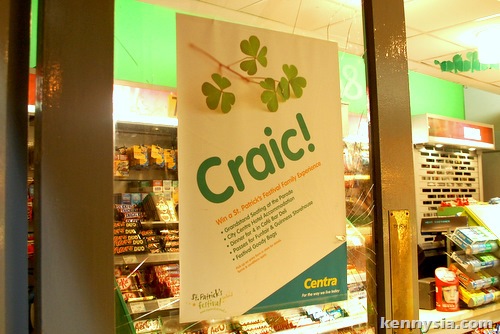 This must be what they called 'craic' – a distinctively Irish word meaning fun times, good laughs and great company over a couple of drinks.
Irish people are among the friendliest, funniest and sociable bunch I have ever met. They are so approachable that you could just walk into a bar, talk to strangers and have drinks with them.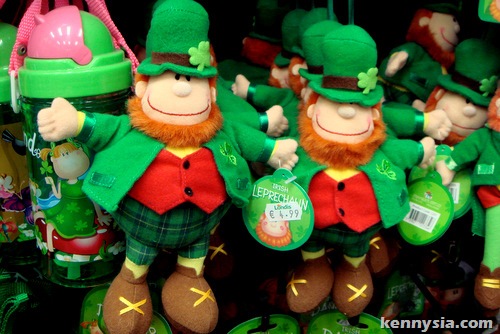 We don't have a lot of that in Malaysia. When was the last time a total stranger invited you for drinks? The only time they would do that is if they wanna get into your pants. Or sell you insurance.
I think we oughta learn to be more Irish.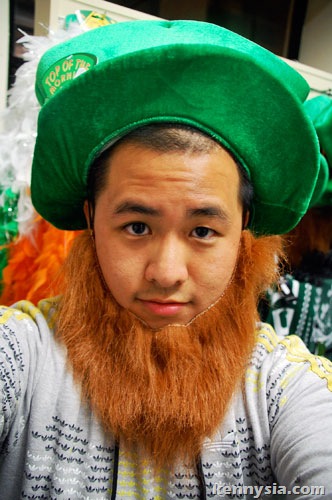 Let's start with the fashion.
AD: Watch this. 200 overgrown adults having a pillow fight in the middle of a KL shopping mall.
It is the most ridiculously amusing thing I have ever seen!