I was walking past some shoplots this morning when I spotted this seeming innocent-looking car parked by the side.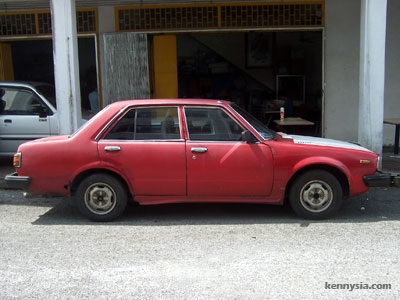 On closer inspection, I realised this isn't your average lau-ah-pek car you can find in Kuching.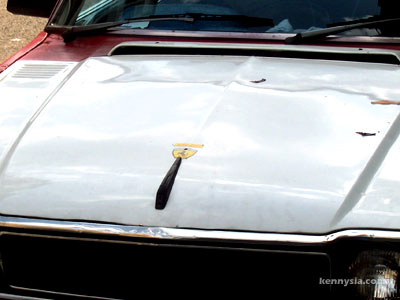 Check out that famous black and yellow emblem on the front of the car.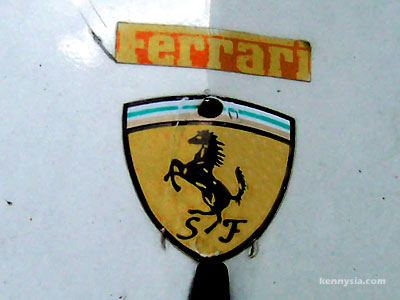 Yes. The unmistakable signature of a true Scuderia Ferrari Italian sports car. I saw it right here, in Kuching, parked next to a kopitiam selling RM2 kolo mee.
I'm curious to know who the owner of the Ferrari is. After all, authentic sports cars are a rare sight in Kuching, let alone a true Ferrari sports car.
Lucky for me, I didn't have to wait too long for the owner to return to his vehicle.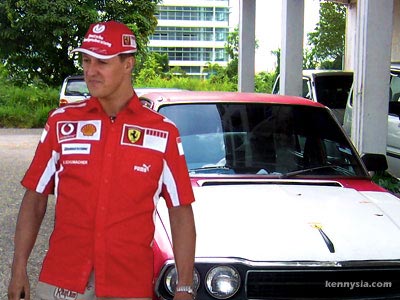 Apparently, Michael Schumacher is in Kuching on an official business. I had a short conversation with him and he said he was here to attend an exclusive car show. Funny I didn't know about it, else I'd be there to blog about the event.
Michael then pulled a photo album out of his Ferrari to show me. They're photos from the car show. I spotted a familiar face in there.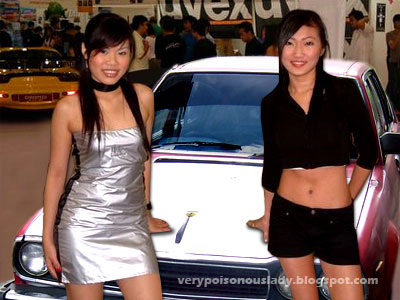 Whoa! Such a coincidence, isn't it?
Anyway, I don't know how long Michael Schumacher is gonna be in Kuching, but I have a newfound respect for him after talking to him today. One thing for sure – next time I see that red Ferrari on the grand prix race course, I know who I'll be cheering.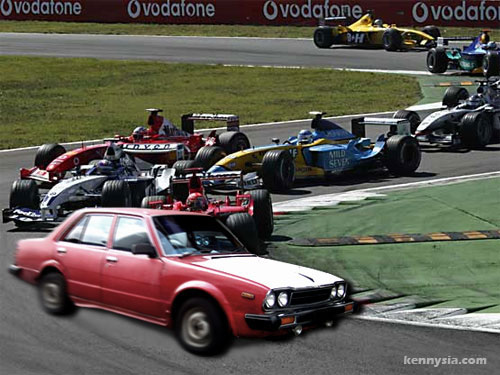 Go Schumacher, go!

If I get a dollar everytime I help a friend out of suicidal thoughts, I'd be a freakin' millionaire right now. Well not really, but I'd be $2 richer.