Spotted at the Singapore Changi Airport.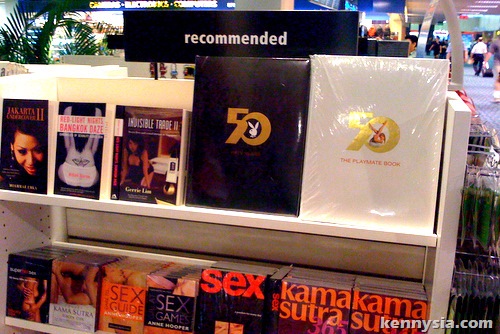 You know a country is in "population boostage mode" when the Recommended section in their bookstore includes such titles as Playboy's 50 Playmate Book, The Sex Guide, Super Hot Sex and Kamasutra 365.
Makes me wish Kuching had a population crisis!
Zoe asked if I'd like to take care of her hamsters. I told her I can't because I fly all over the place almost every single week.
"There's no way I could keep a pet of any sort, unless it's a… bird."