I hate to be honest.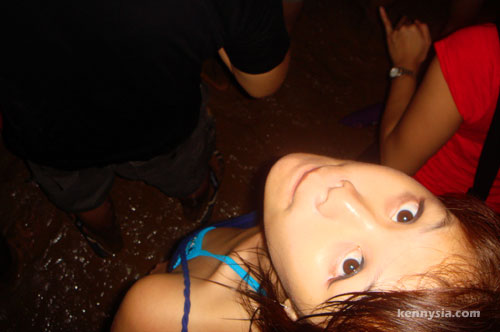 But the Rainforest World Music Festival was a sore disappointment this year.
I didn't mind that the ticket price has gone up from RM60 two years ago to RM90 this year. The major problem everyone had was that the venue was awfully muddy due to heavy rainfall on the first day.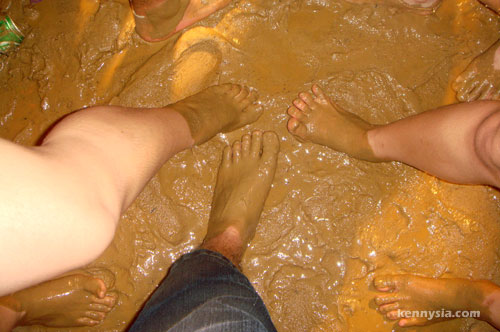 It's difficult to get into the mood when your ankles were immersed in four inches of soggy wet mud. The organisers tried alleviating the problem by covering the surface with wooden saw crumbs, to no avail.
Then there's the problem of hooligans.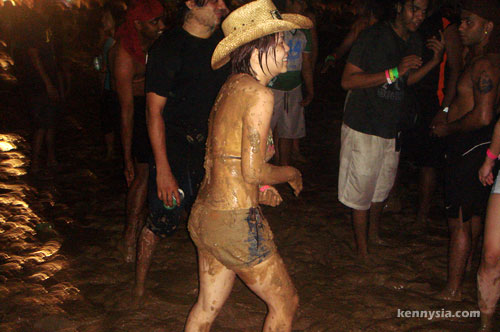 I'm all for partying hard and going crazy at events such as these, but terrorising other revellers by throwing mud at them is definitely NOT cool.
It didn't help that the mud has a disgusting stench that smells like a yoghurt mixture of vomit, sweat and somebody's severe case of diarrhoea.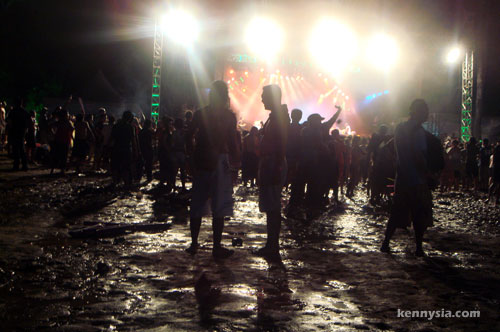 That being said, the music on display was once again quality stuff. I especially enjoyed the skilful percussion acts from India and Japan.
Those ethnic musical instruments are all very unique.
And then there's this guy from Congo.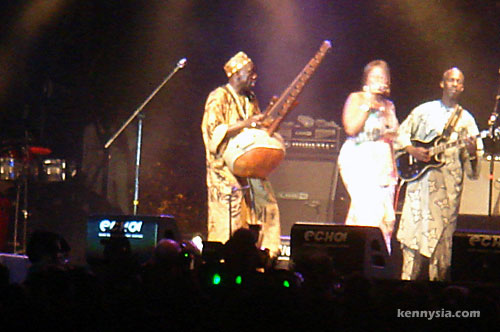 "Do you want to play with my instrument?"

I am going to the MTV Asia Awards!
Who's gonna be there? The Pussycat Dolls, One Republic, Leona Lewis, Jared Leto, Karen Mok, Panic At The Disco. All confirmed.
Sorry, tickets aren't for sale and I have none to give out. If you want one, perhaps you can get lucky this Satuday night (19/7) at the "Mosh Pit Auditions", 6pm – 8pm at Zouk. 😉