Previously, I wrote about the outrageous battles of publicity between our three telco operators.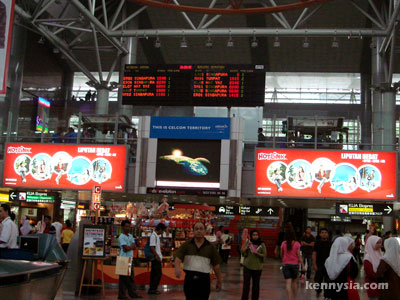 It is a never-ending war that has conquered almost every single aspect of our lives. From newspapers, to TV, to the Internet, to cinemas, to billboards, to even the lamp posts on our streets, it is becoming almost impossible to get through a single day without encountering an ad for either one of Maxis, Digi or Celcom.
In a war where everyone is claiming they are the best, who exactly is the best?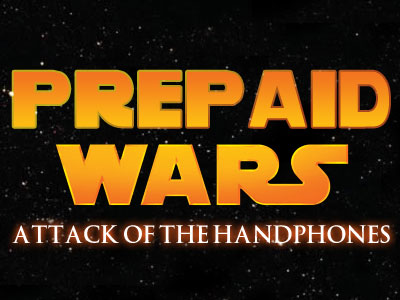 No one seems to have a definite answer.
Which is why I decided that kennysia.com is gonna do something good for the people, and put an end to this bitter rivalry, once and for all.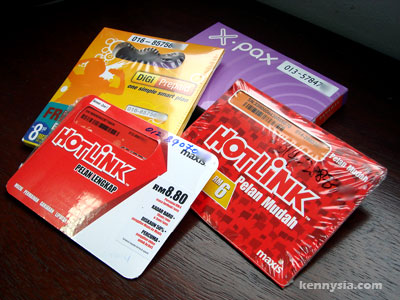 I am a Celcom Postpaid user, which makes me somewhat of a neutral observer in this war between Prepaids. I am not endorsing anyone. In fact I have little to gain even if Xpax decided to grace me with sponsorship, simply because I have a phone allowance and my bills are already taken care of by my employer. Besides, it's just too much of a hassle for me to switch numbers.
In the interest of finding out which telco has the better prepaid plan, I purchased four different SIM packs over the Christmas break. After extensive research, sleepless nights and countless cups of caffeine, I am putting Maxis Hotlink, Digi Prepaid and Celcom Xpax in the ring for a head-to-head triple threat, round-of-six prizefight.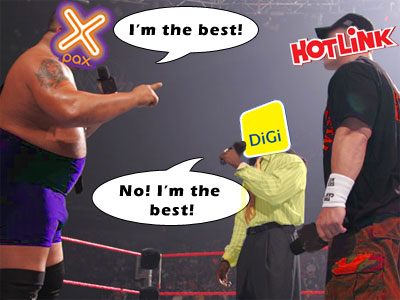 And here are the results.
Round 1: The Cheapskate User
You are a cheapskate user if you own a phone mainly to let people call you.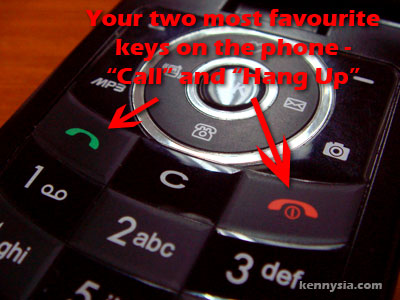 You're not the kind who make a lot of phone calls yourself. When you do, it's just to say "Ma, I finish school already. Come pick me up liaw." or "Ah boy ah, are you coming home to eat tonight?" If you wanna talk for longer, you'll probably do that bloody annoying thing of making a miss call, then expect the person to call you back.
Sounds familiar? Then cheapskates like you should be looking at the low usage plans by the three operators on offer.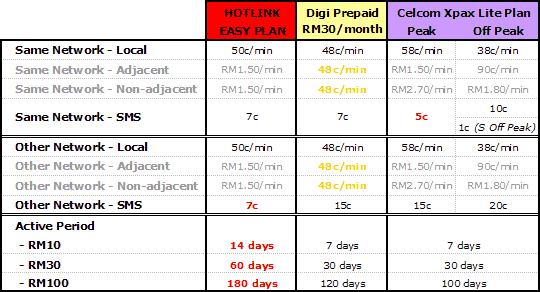 Call rates between the three are very similar. But the difference-maker here is that Hotlink's credits last longer and expire later.
Say you spend RM15 a month, a RM30 reload would last you 2 whole months on Hotlink, compared to just 1 month on either Celcom or Digi. That makes Hotlink's Easy Plan the clear winner this round.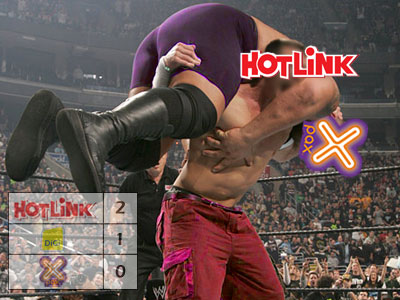 Round 2: The Interstate Lover
You are an Interstate Lover if you often call to numbers all throughout Malaysia.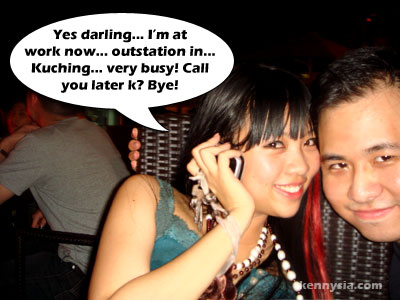 You don't have a lot of friends locally, which is why you have to always call outstation to harrass people from another state. Most people would find you a freaking weirdo, because unless you're a businessman how often do you make phone calls to people from another state?



Digi's one flat rate nationwide comes in handy here. The only time Digi is more expensive is if you call outstation Celcom numbers extensively. Xpax would turn out cheaper in that case since you don't have to wait till you hit RM30 a month to get 38c/min.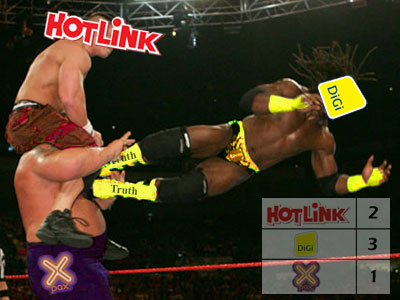 Round 3: The Clique Member
You are a Clique Member if you and your friends are like The Stellars. Or EPL football players.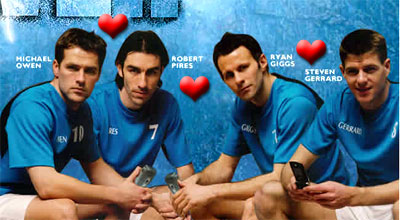 Everything you do, die die must do together.
You go out for lunch together, you pose for the cameras together, you wear the same clothes together. Heck, you probably even share the same boyfriends together. (Ewww…)
In which case, I'm sure you have no problems sharing the same telco together.



If you and your bunch of friends are shopping for new prepaid lines together, Xpax is best.
All three telcos offer special low rates for your list of special numbers. But Hotlink Total's Activ5 and Digi's F&F only allow numbers belonging to their own network to be on the list.
With Xpax's 8pax, you can add not just Celcom numbers but also TM fixed lines to the list and enjoy the low rates for up to eight assigned numbers. It's a cool deal that even Hotlink's super cheap 10c/min off-peak dwarfs in comparison.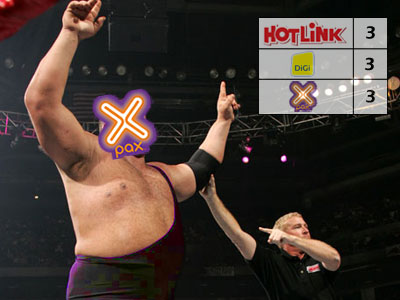 With each of our big three neck-and-neck with three points each under their belt, just who will emerge victorious as the winner in the battle of prepaids?



Stay tuned for the conclusion, in the next episode of… Prepaid Wars!


Contest Freebie of the Week: