The biggest thing coming out from World Cup this year wasn't the fact that it's been the year of the underdogs.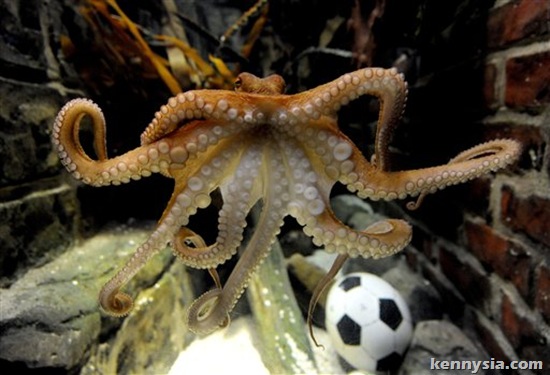 The biggest thing coming out from World Cup this year was the fact that an eight-legged creature had correctly predicted every single German match since the start of the tournament. Every single day for the past one week, members of my fitness centre were talking about how amazing this "jiu hu" is.
Paul the Octopus was so accurate in its prediction that it even successfully predicted German's loss to underdog Serbia, and Spain, and impossible win over Argentina.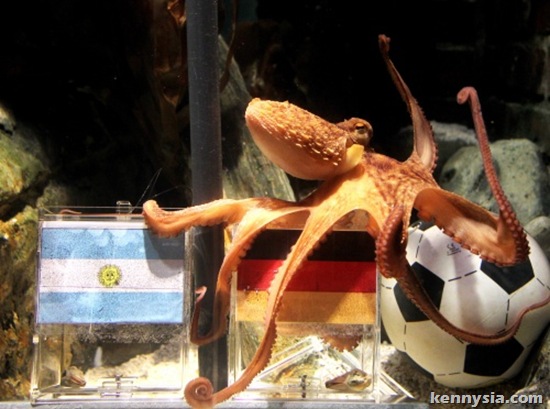 Apparently, this wasn't the first time he was noticed.
Back when not many people knew about him, Paul The Octopus correctly predicted 80% of the matches during the 2008 Euro Cup Finals.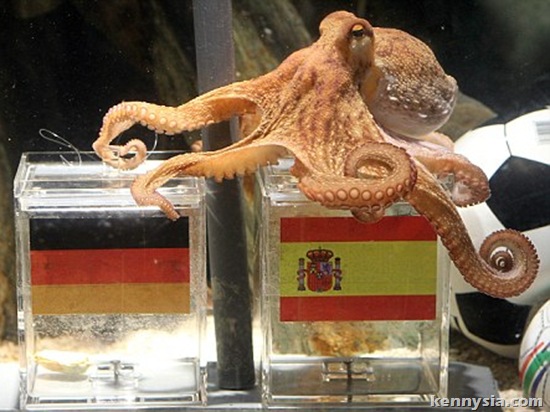 Before this, Paul The Octopus had also made some lesser-known predictions.
Did you know Paul The Octopus correctly predicted that Brazil would host the World Cup in 2014?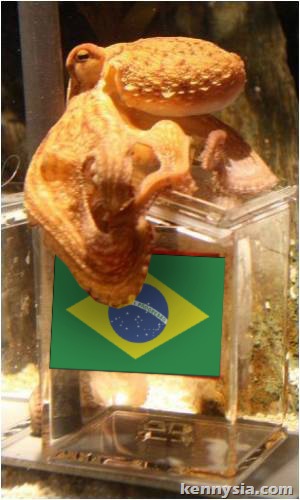 He also predicted yesterday's 4D results.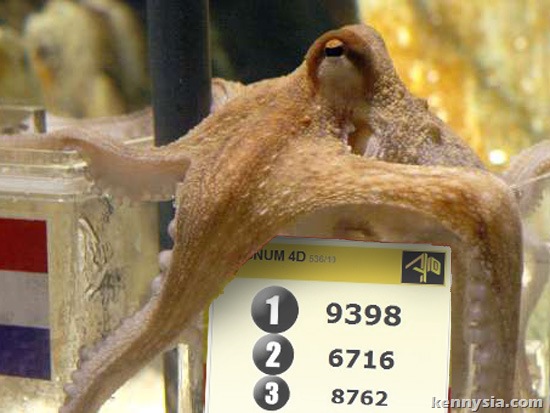 And in 2008, he predicted that Barison Nasional would triumph over Pakatan Rakyat in the Elections.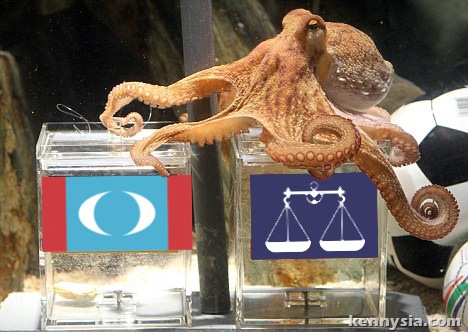 And that Najib would eventually become our new Prime Minister.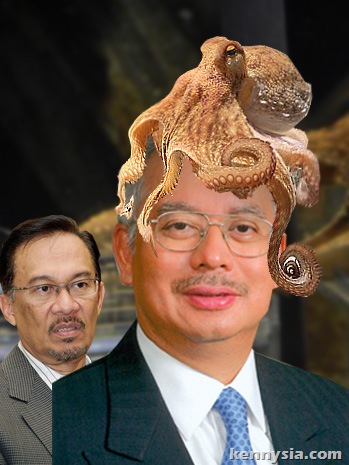 What a smart octopus.
AD: Paul The Octopus may have predicted the demise of Germany, but he'd NEVER have predicted it to be possible to watch World Cup matches for free and LIVE at www.astro.com.my/bplayer.
Astro Sports Pack and Maxis subscribers can even watch Replays and Highlights. All that's required is a good broadband connection!