I am in Vietnam for one week volunteering for Operation Smile.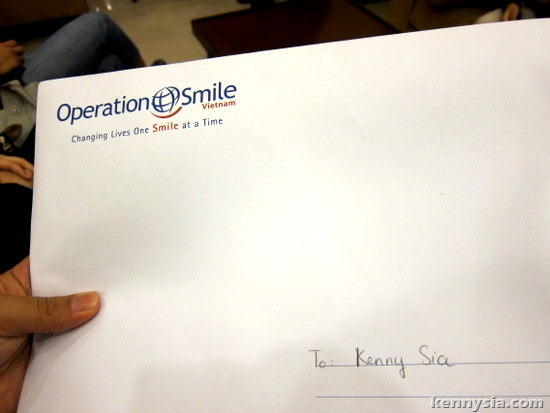 This is my very first attempt at volunteer travel, and the reason why I ended up here in Vietnam is quite unusual.
A couple of weeks ago, I was fitting up my new Invisalign aligners at mydentist.com.my at Jalan Ipoh, KL when Dr Melissa and Dr Foo asked if I would like to join them in Vietnam for an Operation Smile mission.
Unlike the travels I was used to in the past where I simply spend all my time visiting tourists sights that I forget months later, this trip to Vietnam different. Volunteer travel is all about is more about doing something charitable, while at the same time experiencing a different culture together with the locals.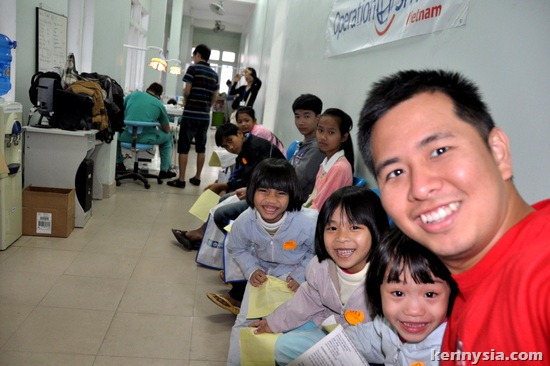 Before meeting Dr Foo, I have never even heard of Operation Smile. Of course, without knowing much, I didn't promise them anything right away. After all, I get approached by armchair activists all day long to "spread awareness" and with dubious charity organizations like KONY 2012, one can never be too careful.
If I have to contribute my time, I must choose very carefully who I work with.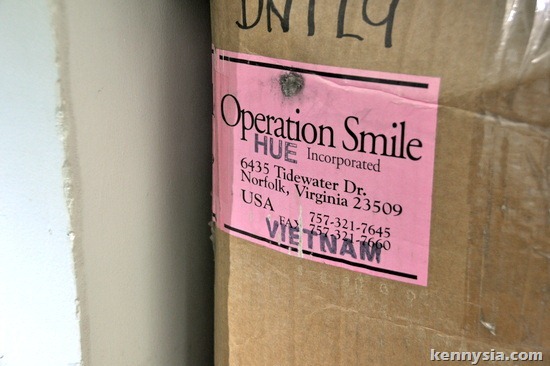 Although not very well-known in Malaysia, Operation Smile is a 30-year-old non-religious not-for-profit medical organization that provides cleft lip and cleft palate repair for free to children in underprivileged conditions worldwide.
It started when the founders went to the Philippines for a cleft lip repair mission, but had to turn away many patients because they did not have the resources to take care of everyone.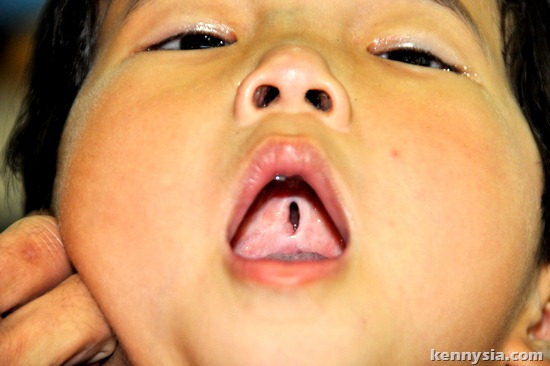 Operation Smile is a legitimate charity organization, run by medical and non-medical volunteers, with audited financials published for all to see, without a religious or political agenda hiding beneath what they are trying to achieve.
Their only cause is to bring high standards of dental care to patients who cannot afford it.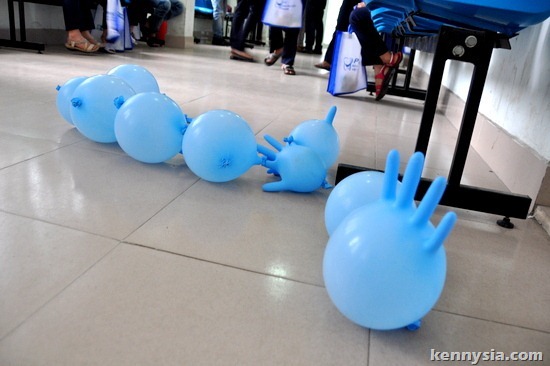 The thing that impressed me the most about Operation Smile is the high standards that they applied for themselves. Even for dentists who want to volunteer, the screening process is tough.
Dr Melissa explained to me they had to submit their resume to Operation Smile to be screened. Unlike some charity organizations, Operation Smile only let medical professionals with proper credentials come on board, and not just accept any Tom, Dick and Harry.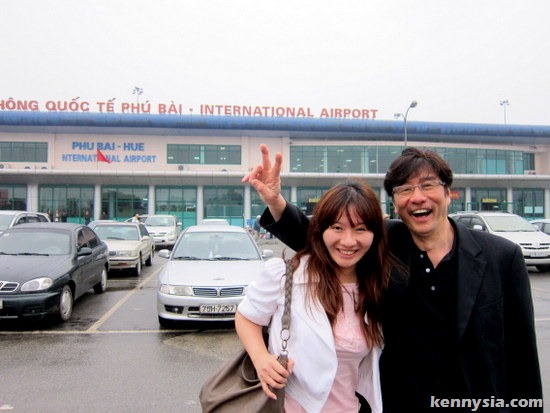 I had no idea how well-run and organized Operation Smile is until I arrived Hue city in Central Vietnam together with Dr Melissa and Dr Foo.
We are the only ones from Malaysia. The other 30+ people in the team are comprised of practising dentists, retired dentists and dental students from the United States and a group of very passionate local volunteers who took care of our logistics.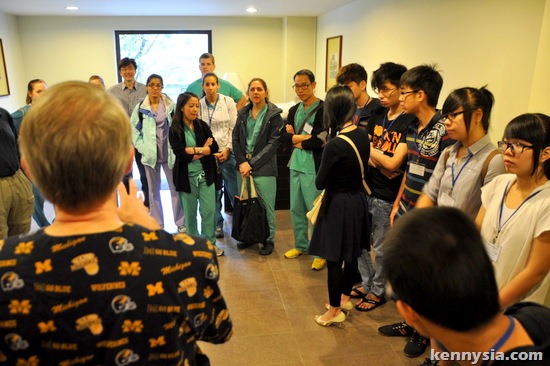 Hue is where Operation Smile left their first footprint in Vietnam, more than 15 years ago.
Their presence is felt strongly here following the establishment of a 4-storey dental hospital.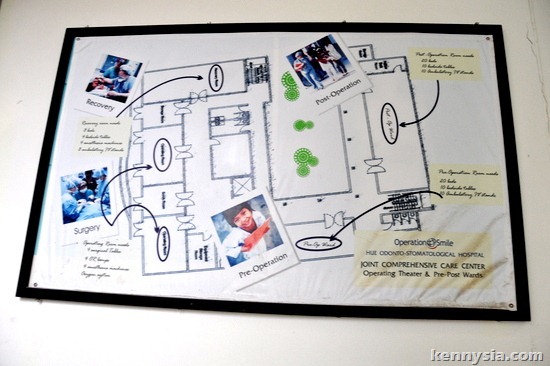 The Hue Odonto-Stomatological Hospital is where our team is basing at for the following 5 days. This is where the medical volunteers are offering free dental screening and treatment to hundreds of children in and around Hue.
Although they are just volunteering, both the medical and non-medical volunteers are incredibly passionate about what they do.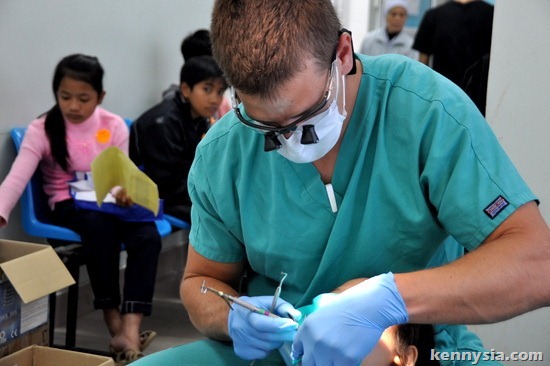 Quite often with charity missions, there are bound to be a couple of volunteers who either complain about this and that, or compromise their standards when it comes to safety and documentation.
There is no such behaviour here. Everyone is genuinely working together towards a common cause.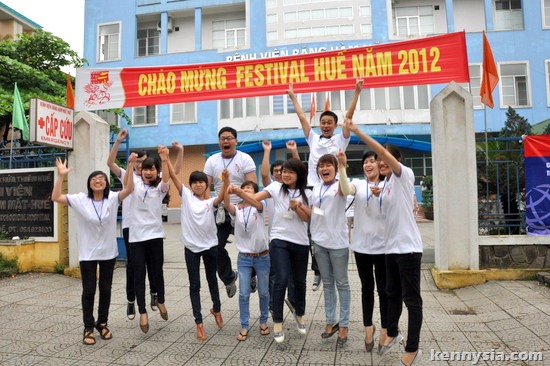 Every morning, the volunteers wake up bright and early at 6am, breakfast at 6:30am, be at the hospital by 7:30am and finish everything by 5pm. In between, we squeeze in team meetings, bonding sessions, education sessions and meals.
Despite the long hours, the spirits are always high and mood is always so positive.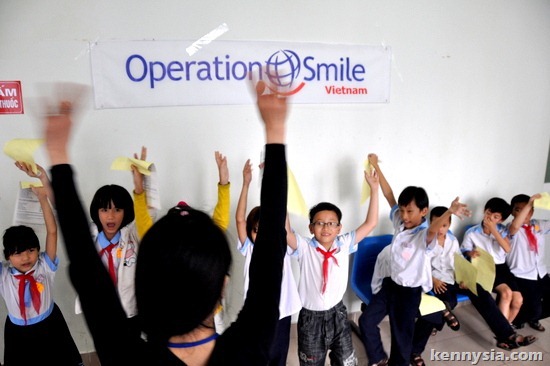 The patients are selected from orphanages, schools and doctor referrals.
These kids form a team of 5.
First, they meet with the dental hygienists. They were given a goodie bag containing a toothpaste, toothbrush and a Potato Head toy sponsored by Hasbro.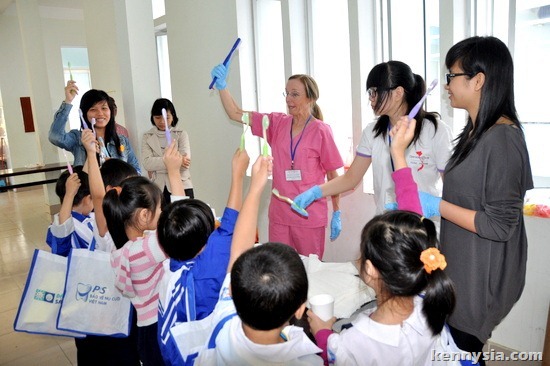 Dental Hygienists Lucinda and Madeleine's job is to keep spirits high and teach those kids how to brush their teeth properly in a fun way.
Some of these kids have never held a toothbrush ever before in their lives!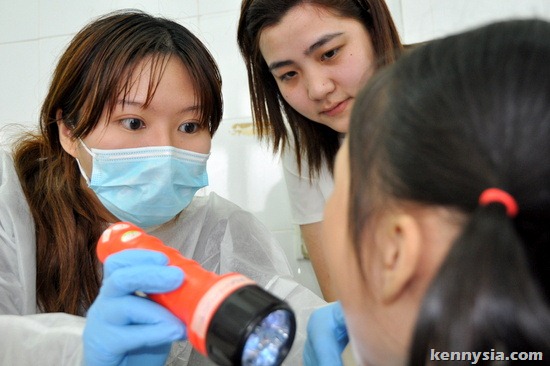 Next, they are ushered one by one to see a dentist for oral screening.
Here, their teeth are inspected and the form of treatment required are written down on a form. Because of the severity of some cases, sometimes the dentists had to recommend 3-4 teeth to be pulled out at one go.
That experience has gotta be terrifying for some of the 7 year olds!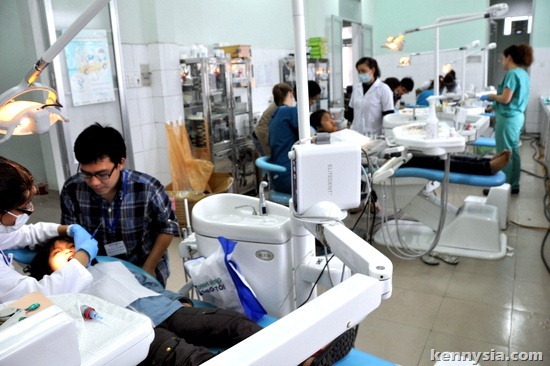 The main operating room is where all the action is!
This is where 10 pairs of dentists and assistants work concurrently on 10 dental chairs laid side-by-side. One by one, each child is led onto the dental chairs where these team of dentists will carry out the treatment recommended by the initial medical volunteer.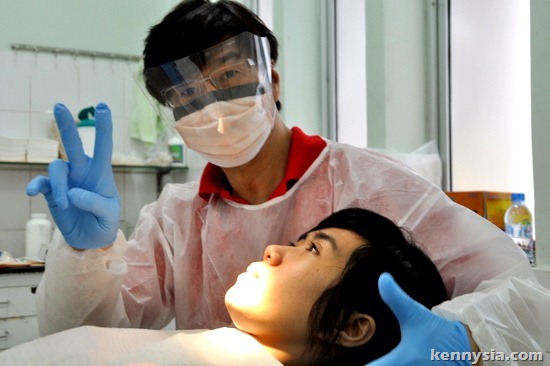 The whole thing worked like a well-oiled machine.
Each day, over 100 children received dental education, oral screening and went through appropriate treatment done by some of the best dentists from Malaysia and USA, using world-class medical equipment generously sponsored by their suppliers.
It wasn't just the medical volunteers that got all the action. Some of the non-medical volunteers have big heavy roles to play as well.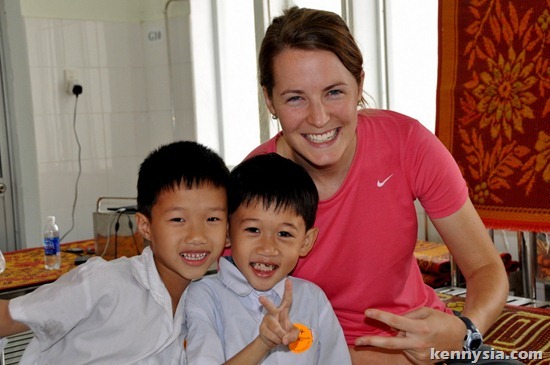 This is Rachel.
Rachel is the logistics coordinator for Operation Smile from Massachusetts, USA and has been working with Operation Smile for close to a year.
Originally a political science graduate, I asked her what inspired her to get started with Operation Smile. Rachel mentioned that when she graduated, she decided that she wants to work for something meaningful, something fun, something medical and something global.
And you cannot get any more global than Operation Smile.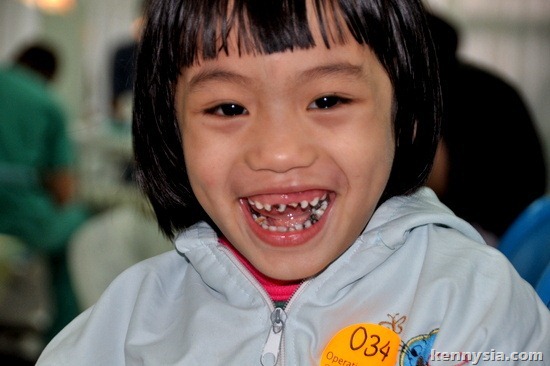 There's an incident in Ghana that left a lasting impression on her.
In Ghana, Operation Smile's base of operation was set up at the capital of Ghana of Accra. Word was spread out all over the country to gather children needing cleft lips surgery.
There was a 9-year-old girl born with a cleft lip who heard about this.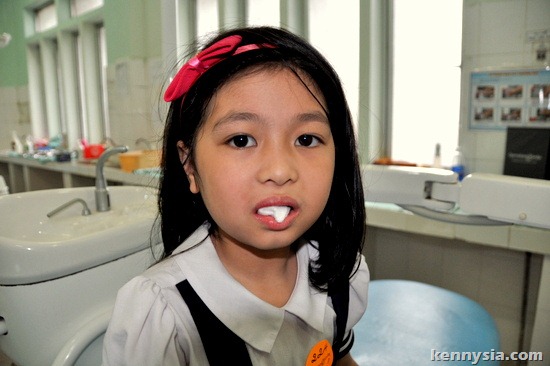 Problem is: she came from a minority tribe and cannot speak a word of the local language. Her father was not around and her mother had to stay back to take care of her siblings.
Without any adults to accompany her, this 9-year-old girl took the leap of faith.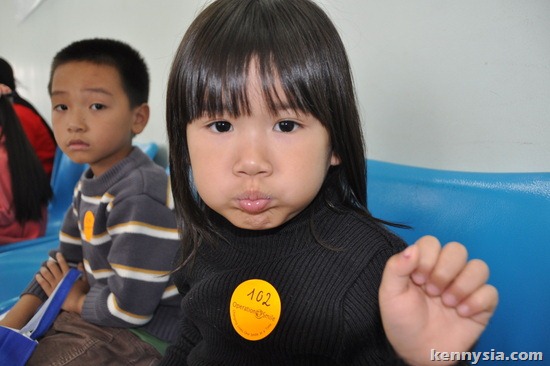 She a long distance bus out from her village down to place she has never been to in her entire life – just to meet with the team from Operation Smile.
It is courage and bravery like this that inspired Rachel to continue her work with Operation Smile.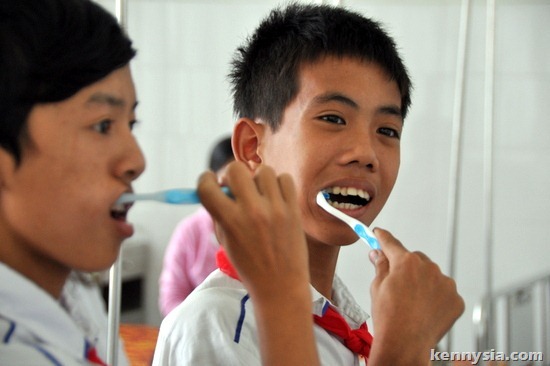 Today is only the second day I am in Hue with Operation Smile Vietnam. Although all I had was a glimpse, already I am pleasantly surprised with the work Operation Smile Vietnam is doing.
What can be more precious than giving children the ability to smile?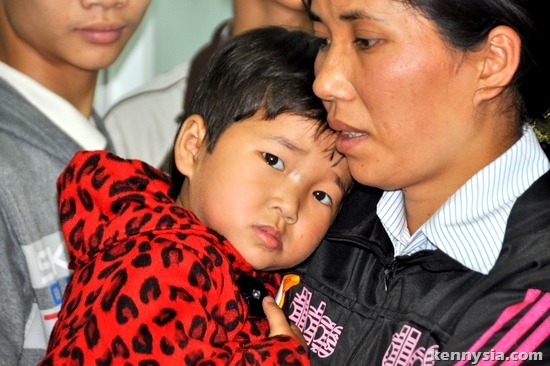 Operation Smile is not in Malaysia yet.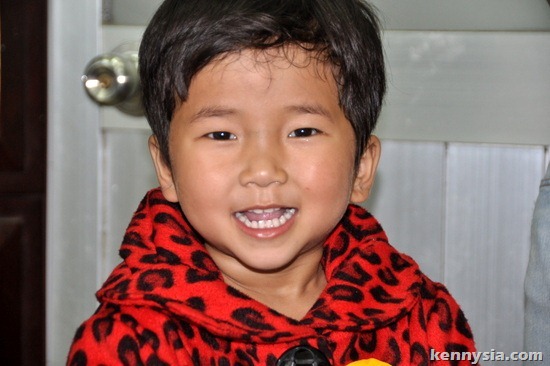 Hopefully, if all goes well, Dr Melissa and Dr Foo too will be able to bring Operation Smile into Malaysia, so that Malaysian children born with cleft lips can also get the help they need.