Jasiminne the Penguin is back.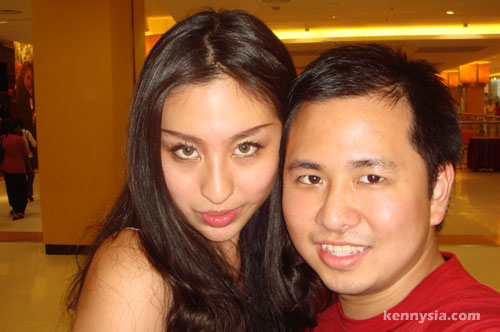 Jasiminne was among one of the more popular female bloggers from "back in the days".
I haven't heard from her ever since she moved to London a year ago and disappeared off the face of the Internet. No MSN, no e-mails, no nothing. Then one fine day she e-mailed me to tell me that she's back in town for holidays.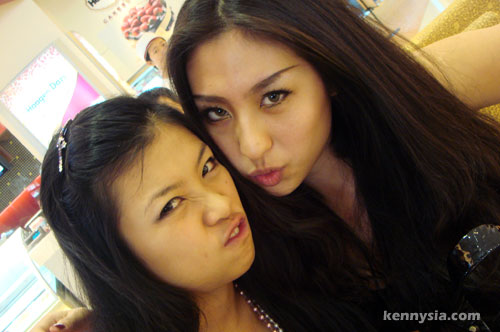 Anyway, I was in KL last weekend and we agreed to meet at Sunway Pyramid. Cheesie and I waited day and night for her to show up after she got lost in the carpark, of all places.
First thing she said when she saw me?
"KENNY! I wanna see what you look like with long hair!"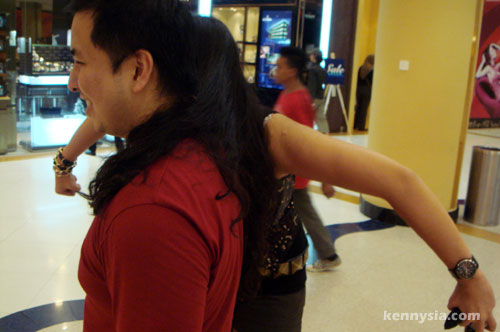 With that, Jasiminne suddenly ran to my back and draped her long hair over my shoulders.
This is the end result.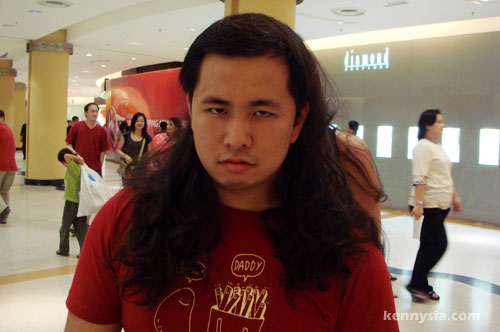 Silly Penguin. Still crazy as always.

Unexpected gifts in the mail: A pewter pen and holder from Nicole, a set of Altec Lansing headphones from Kong and Josh Groban's Christmas CD from Hui Yin all the way from Singapore.
Thank you, guys! Knowing that you actually went through the effort of mailing those gifts to me made me appreciate them even more. 🙂