"Its becoming a hangout place for bloggers here." Belinda said of the Hideout. She's only been running it for 2 months.
I'm not surprised. I wouldn't have found out this gem if it weren't for brown, Miyagi and Caleb blogging about it.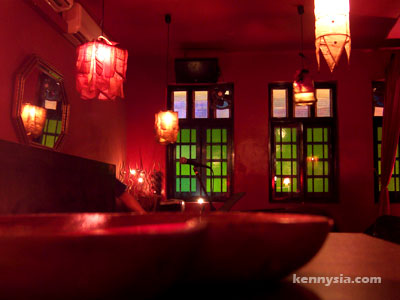 Saturday. 25th June. 9:15pm. A small crowd began to form after the Oddfellows moved their equipment onto the de facto stage area. I wondered how they're able to perform when the drunk Ah Bengs downstairs were competing with them singing Lee Shen Jie. The place started to get noisy and Bel kept disappearing and reappearing as she and I tried to hold a decent uninterrupted conversation. Fat chance.
It didn't take long for Belinda to excuse herself again, only this time she came back with a male companion.
"Kenny, meet my friend Ben."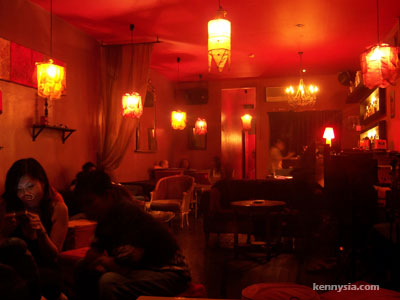 In front of me stood a man that looked more like a boy if it wasn't for his funny-looking little goatee. I instantly recognised him as the poster boy on mr brown's photo album. "Finally! Nice to see you Miyagi!" I shook his hand as he apologised for coming in late.
Its exactly like an irc gathering. I addressed him by his online pseudonym instead of by his real name. I felt like I was 15 years old again.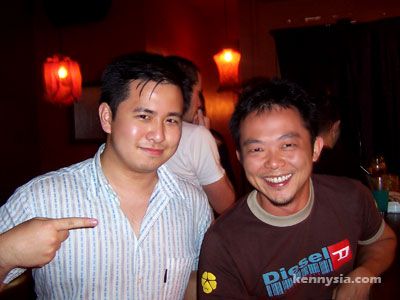 I sometimes forget Mr Miyagi is 35 because not only does he not behave like one, he talks and jokes like he's still 21. We bonded over beer, chicken wings and Belinda's Ah Gua cocktail as we talked about his job, how he dealt with his pseudo-fame and our common topic of interest – blogging. We talked about the commercial-side of blogging which, whether I like it or not, is probably gonna come knocking on my door. I'll write about it some other day.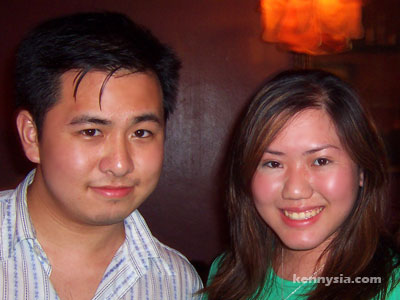 Through Miyagi I met a few other bloggers who were present. Evelyn was here with a few friends and she introduced herself to me as Juicypout. It wasn't until I got back to Kuching that I realised she's actually Mail Order Bride. (No, she's not from Vietnam. Her online nick is MailOrderBride.)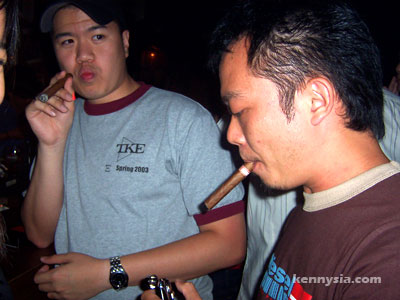 postmaster-general looks like a bad-ass army general I wouldn't wanna mess with. He was there with his female companion. He offered us some fine cigars, which I respectfully declined. Learn to say no to smoking, kids. 🙂
10:20pm
A young, demure-looking girl nudged Mr Miyagi and whispered into his ear.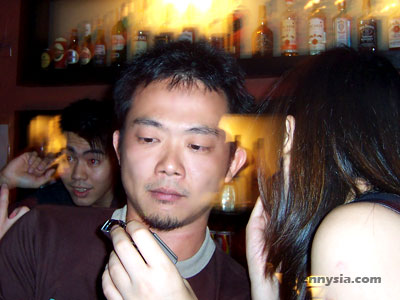 "Hey, where's Kenny Sia? Did you see him?"
Miyagi's eyes grew big, act all surprise and replied, "No leh. He's supposed to be here by now but I don't know where he is!"
I heard my name and I turned around.
I looked at her and she looked at me and I smiled at her and then suddenly she just burst out like that laughing non-stop.
Her: "You are Kenny Sia!"
Me: "You are Finicky Feline!"
We: "!!!"
She covered her mouth in an effort to unsuccesfully silence her paiseh laughs. I just stood there wondering what I did wrong.
I've been a silent reader of FF for quite sometime now. She's one hilarious man-basher and its very easy to get hooked onto her. I'm glad the admiration is mutual. There's always a tinge of exhiliration when you meet an anonymous online person for the first time, and I felt that with FF.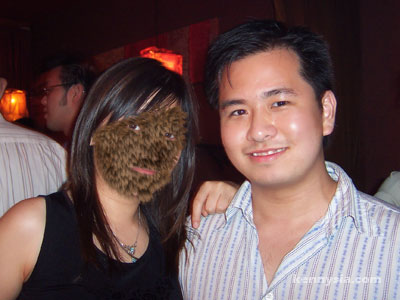 Too bad I actually thought she's Indian because she used to call herself Babushka. That is, until I saw a photo of her back sometime back (bad pun, sorry).
"Where's Ting?" I asked FF.
"She's in the toilet."
"Oh ok."
"She was here. She actually saw you just now so she ran to the toilet."

"Huh!?" Walau. I'm not that ugly kua.
FF led me to the unisex toilet where Scarlett Ting was hiding. The door was unlocked, held closed only by her feeble strength pushing the door.
"Ting?" I asked.
"… Yea?" she opened the door. There she was. Scarlett Ting, the twirly mouth babe.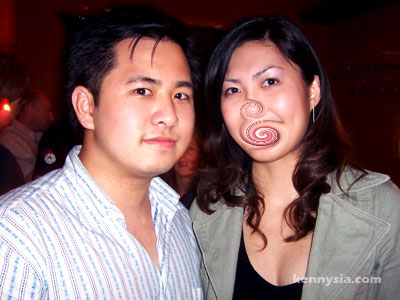 "What were you doing in there?"
"I SHY!" *nervous giggles*
"Crazy lah. What's there to be shy about?"
Scarlett Ting is the first person from Singapore I knew over the internet that I can honestly say has become a closer friend of mine. It started when she e-mailed me after reading about the frustrations I had to go through caring for my father when his condition was critical. She empathises and I appreciate that. The on-and-off email communication soon turn into the MSN conversations that we have regularly now.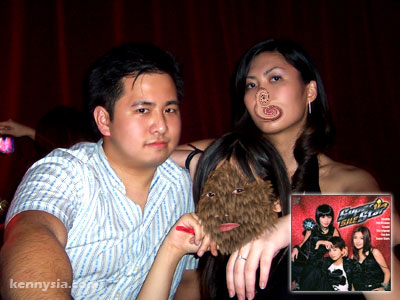 Our friendship is reflected in the more personal description that I wrote of her in my Singaporean blogger personality quiz. Its great to finally be able to meet up.
(At this point in time, I starting to feel as if I'm writing Friendster testimonials on kennysia.com. So I'll cut the crap and get to the point.)
11:00pm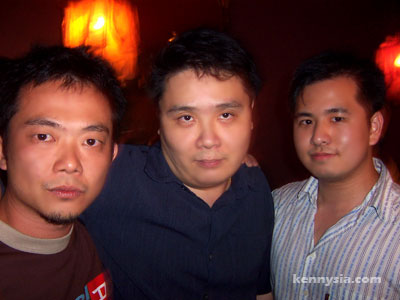 Mr Brown arrived! We spent the evening talking blog, talking gadgets and debating whether Tomorrow.sg or PPS is better.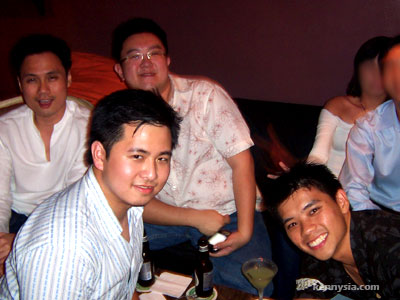 The Cowboy Barflies! Airhole dropped by a bit later. They were at Wala Wala a while ago so its nice for them to come all the way from Holland Village to drop by and say hi.
Just as I was running around trying to make small talk with everyone. Mr Brown nudged me and said that Wendy has arrived. I looked to my left, looked to my right, but saw no trace of her.
Then I looked down and realised "Oh! There she is!"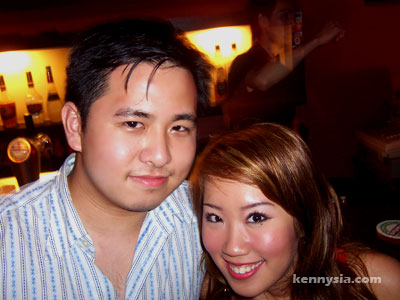 Two familiar faces, Shuyin and 'Wo Shi Mei Nu' Wanyi tagged along. It was a pleasant surprise as I didn't expect them to come to the Hideout at all.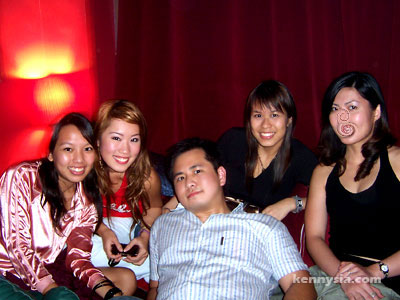 Any man would love to be in my position right then.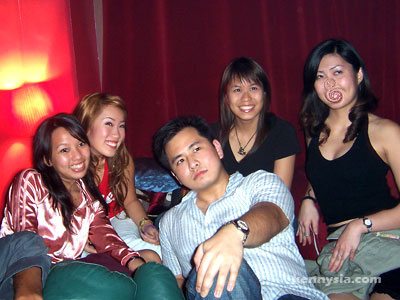 I was molested.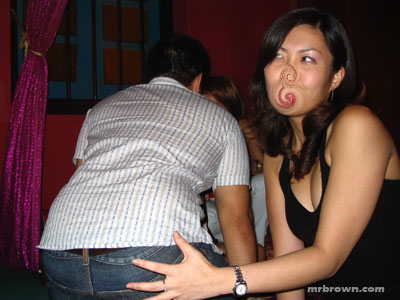 But I was satisfied.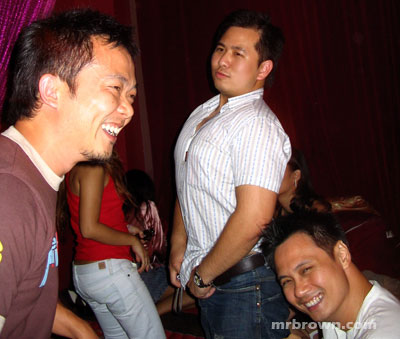 12:00am
I returned to the Hideout with Wendy, Shuyin and Wanyi after a detour to the nearby kopitiam grabbing something to eat. By then, most casual patrons there have vacated the place and the only people left are people who know each other.
Perhaps the only regret I have of that night was that the whole thing felt like a birthday party. You know how when you invite people from work, from Uni, from secondary school, your relatives, and so on to your party. You know all these people but they don't know one another. So you're running around making small talks and trying not to make anyone feel left out, dividing your time equally between each group of friends that you have.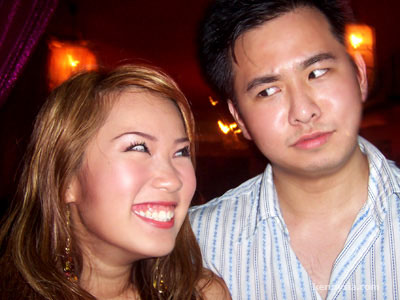 That's how I felt that night. I didn't have a chance to hold a decent conversation with anyone. But you get that, I guess.
1:30am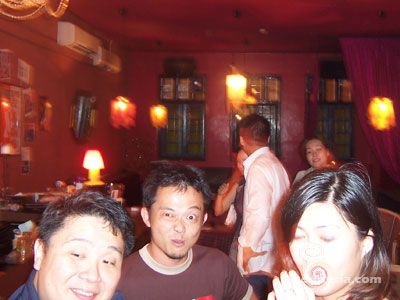 Wendy, Shuyin and Wanyi left for Partyworld KTV. I thought of joining them but I have singing voice that could close down a karaoke joint and put them out of business. So I decided to stay back and hang out with the rest till Belinda chased us out with a broom.
We were having supper at Shah Alam Restaurant when we saw a fight broke out between two groups of people. One side, armed with broken bottles and pool cues chased the other down the alley. It was like a scene out of Young and Dangerous, only starring Singaporean Ah Bengs.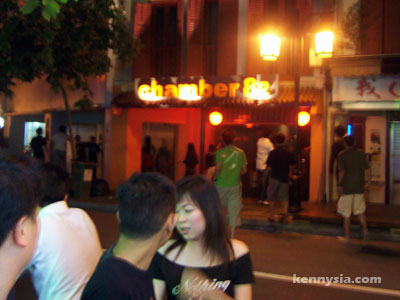 Download fight video here.
2:30am
I waited 20 minutes for Janice to turn up to no avail. By then Wendy had already sent me multiple death threats for making her wait at the KTV. So I excused myself and made my way down to Partyworld KTV in Orchard. Ting and Janice joined us a little later.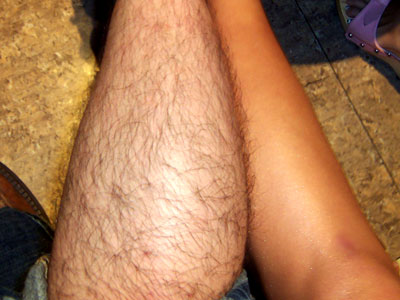 I can't sing for the life of me. Everytime I sing, clouds turn gray, birds fall off the skies, and babies start crying for no reason.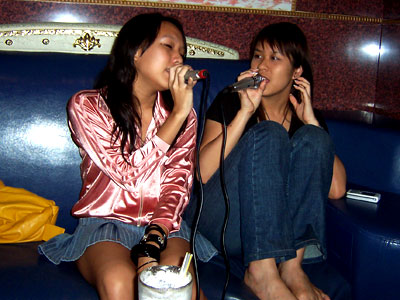 But damn, those girls can sing! God knows why they invited me to ruin their otherwise nice KTV session.
I stayed till 6am that night. When I got back to Hotel 81 (alone, mind you) the receptionist said she was about to report me to the police for failing to turn up. Regardless, I was thoroughly entertained. I had tons of fun. So you ask, how the hell did I still manage to have fun when I couldn't sing for shit?
Well…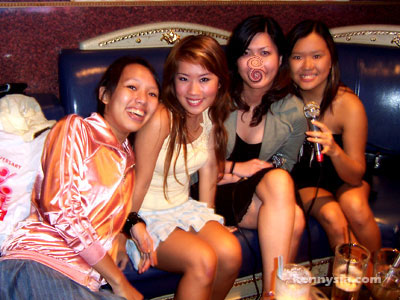 That's why. 😉

There are reasons why I updated later than I intended.
Been feeling disillusioned lately. In addition to reading some not-very-nice comments about me on certain websites following my appearance in the newspapers, I'm also rather disappointed at myself in my way of handling friendship.
Ah well. Nothing a good cup of coffee cannot fix.