The Kuching Cat Museum is located inside the bizzare-looking UFO-shaped DBKU building in North Kuching.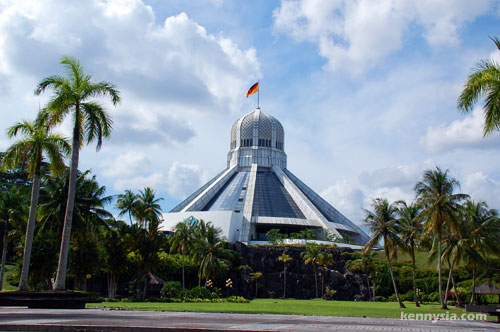 Most people pass by this building on their way to Santubong without bothering to drop by. It's quite unfortunate, because cat lovers would find this place a very interesting tourist attraction.
Besides, how could anyone not love pussies? 😉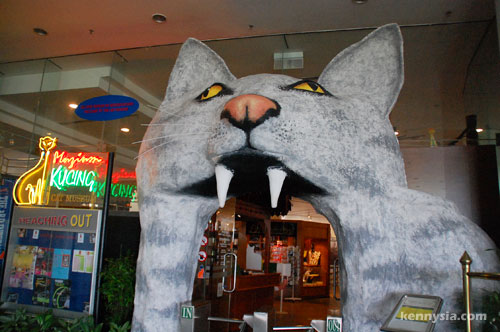 The entrance to the cat museum is a gigantic fugly cat.
To enter, you literally walk in through the cat's mouth.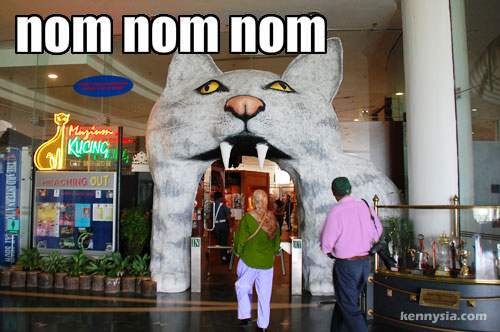 Inside the cat musuem, there are many different kinds of cat.
Hungry cat.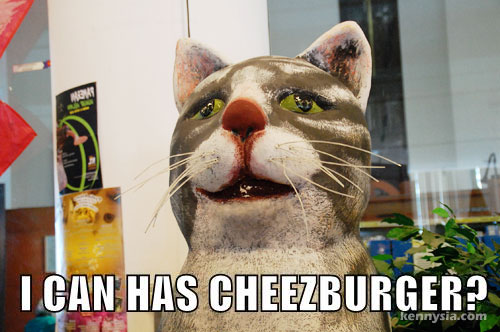 Serious cat.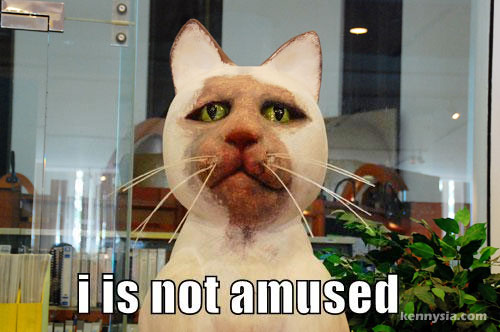 Horny cats.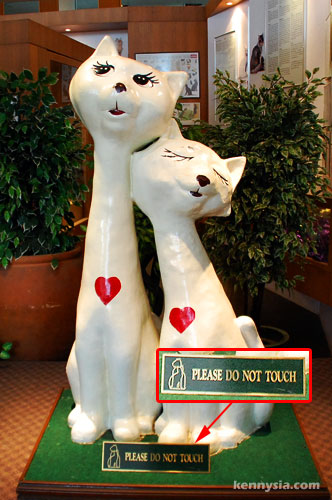 Cow cat.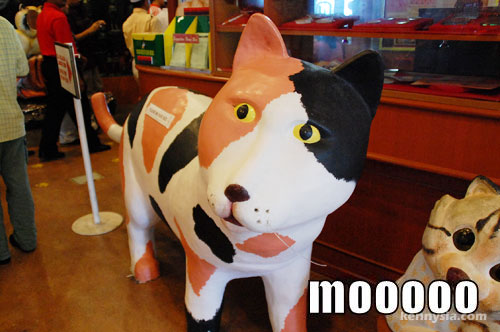 Occasionally, you might even see a Kenny Cat.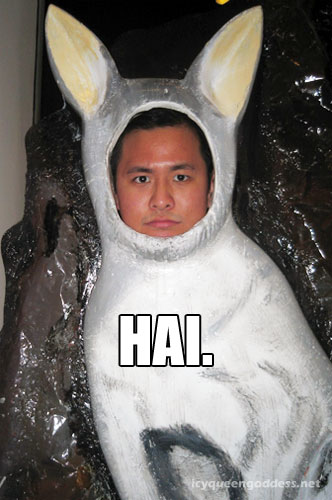 Inside the cat museum, there is also an exhibition of a cat's grave.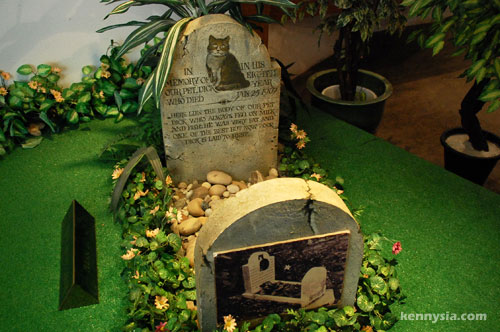 A grave for a pet cat.
Awww… That would have been a very sad and sombre affair.
If it weren't for the description on the grave stone.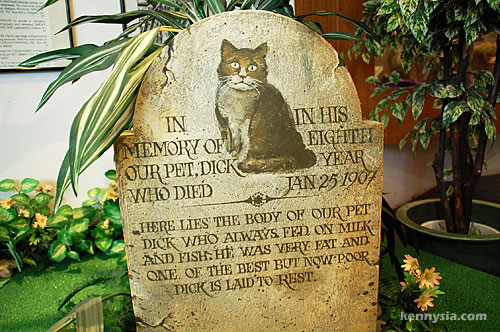 The pussy is called Dick!

I will be taking part in two marathons this year. The first is Borneo International Marathon at Kota Kinabalu this 12th October. I'll be taking part in the 21km half-marathon category.
Next, the Standard Chartered Singapore Marathon on the 7th December. This will be my third 42km full marathon, thus fulfilling my goal of running a marathon in a one new city every year. 🙂