… of his pet hamsters.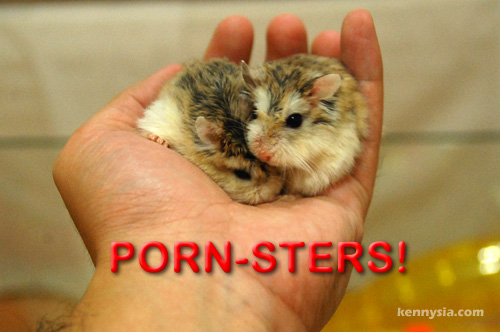 There's nothing quite like watching your two innocent furry little creatures going at it at supersonic speed. That's after one year of wondering why they never mated.
Goodness. They sure are horny alright. Look at them go!

Even my phone doesn't vibrate as quickly as they did.

AD: This is the crown of famous French emperor Napoleon Bonaparte on display at the Louvre Musuem in Paris.
To be perfectly honest, it wasn't as impressive as I thought it'd be. Being the most powerful man in France at his time, I thought he'd at least wear a crown that has more features. Like GPS, WiFi or Bluetooth.
Or maybe vibrating and massaging features like the OSIM uCrown, to y'know, soothe away the stress of everyday's assassination attempts.