Dear Papa,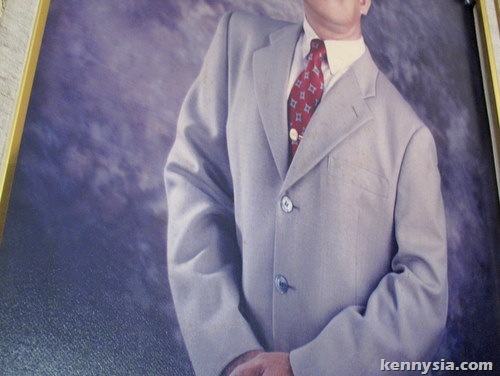 Today is the 5th anniversary of your passing. How are you doing up in heaven? I imagine you must have had lots of friends by now to keep you company. Heck, as I'm writing this, you might be playing cards with Ah Kong, Ah Ma and Michael Jackson.
  Just kidding. But seriously, how are things up there?
  Will you forgive me if I tell you I haven't been taking care of Mom very well? These past few weeks I have been flying all over the place. I haven't been seeing Mom very often. She's been wanting to talk to me, but I'm always doing work on the computer or on the phone. Sorry Papa. I try my best k?
  Papa, there's another thing I'd like to apologize for.
  I had chosen not to take over the business empire you built. I know, I know this is not what you wanted. Papa, I'm so sorry but I tried. I just wasn't as good as you were. I never had the confidence to do what you had accomplished.
  Instead, I spoke to Uncle and Mom. They gave me their blessings to start my own business. 6 months ago, I had the opening ceremony for Level Up Fitness.
  It makes me sad that you were not there to witness this very proud moment in my life. I was under sooooo much stress in the weeks leading up to the opening. There were sooo many problems and I didn't even sleep the day before the Grand Opening. Mom told me how similar I was to you when you started your business many years ago. Now I know. Guess it is true: like father, like son eh? Haha.
   So many times I wanted to tell you about my business problems, then I remembered you're on long-service leave.
  Don't worry Papa, everything is okay now.
  Although my fitness centre is entirely different concept from your supermarkets, your spirit lives on. I work with the same set of principles and values that you taught me, and treat my staff with the same attitude you treated yours. I even incorporated the logo of your business into mine! 🙂 Every time I see it, I am reminded of you.
  I miss you Papa. 5 years on, I still wish you were here. Guess the only way I'll see you again is on the day I join you in heaven. I'll make lots of coffee for you then.
  Please take good care of yourself.
Love,
Your youngest son.