In what must be a gross administrative error, Yahoo! Answers Malaysia has classified me as a 'celebrity' and featured kennysia.com this week's "Celebrity Question Asker" alongside actual real celebrities like Daphne Iking and Amber Chia.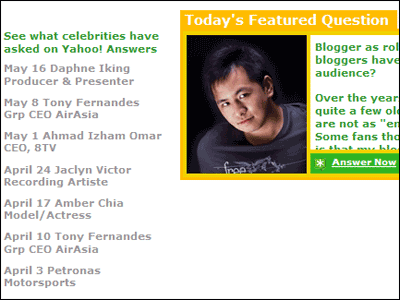 I don't know since when I was promoted to "celebrity" status, but I bet Amber Chia must be pretty fuming right now, sitting at home tapping her fingers furiously asking "What?! I am being put on the same level with THIS IDIOT?"
In fact, I think Amber Chia is gonna be so angry she's gonna put her head on the floor, turn herself upside down and spin around on her head like in the movie Possessed.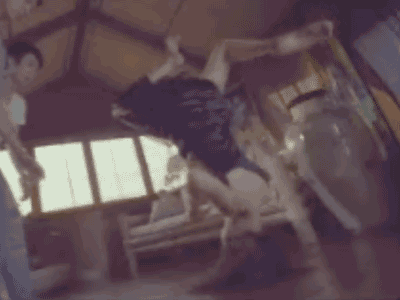 Anyway, the question I posed to the public this week is "Bloggers as role models – to what extent do bloggers have a social responsibility to their audience?"
I'm not asking this question on behalf of myself, but I think everyone who has a blog will face this big bad dilemma at some stage.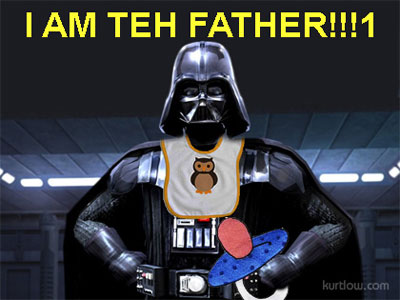 One of my favourite bloggers, Kurt Low, was in a similar situation a while ago.
Kurt serves as a vocalist for his church ensemble. Automatically that makes him a role model little bible-toting kids should look up to. Like mine, Kurt's blog has always been about his own personal thoughts, rantings and lewd jokes typical of any 20+ year old hormonally-charged male. I enjoy reading his blog. And I'm sure he's nicer in real life.
But when Kurt posted one too many photo of Sayaka Ando in bikini and reference to the human reproductive organs, his CHURCH PASTOR called him up to express "concern over contents".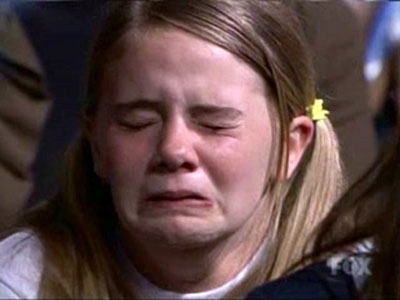 While I don't serve for any religious establishments, some teachers told me they have recommended their students to read my blog. Heck, some mothers even told me they have been discussing my blog with their 16-year-old daughters.
What are they doing talking about my website? These are teengers you know. They should be talking about how Sanjaya getting voted off American Idol is the biggest crime of the decade. Not kennysia.com!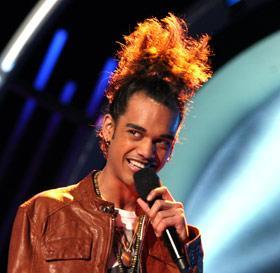 The biggest wake-up call was when Mix.fm promoted my site over the radio (thanks, guys) strangely describing it as "safe for kids" (no thanks, guys).
Yes, around 20% of my readers are teenagers and yes, I realise that some of them are subconsciously trying to emulate me. Like it or not, I have been pushed into the unenviable position of a "role model". That is one BIG reason why I have toned down so much over the last two years.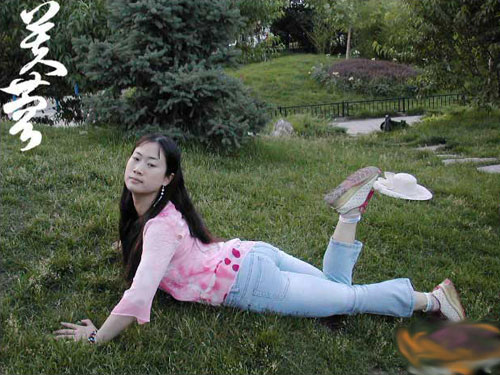 While my new readers come in by the bucket loads, old-time readers lamented that I have gone "soft" and that I am "not as entertaining as before".
I know, guys. I know.
Old readers may not enjoy kennysia.com as much as before, but how am I ever gonna forgive myself if some 15-year-old learnt how to be obnoxious after reading my unforgiving piece on FurongJiejie?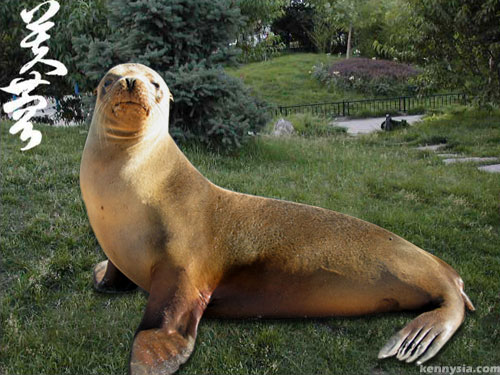 I thought the dirty jokes I made back then was funny, but how many mothers who have teenage daughters reading my blog would find it equally as hilarious?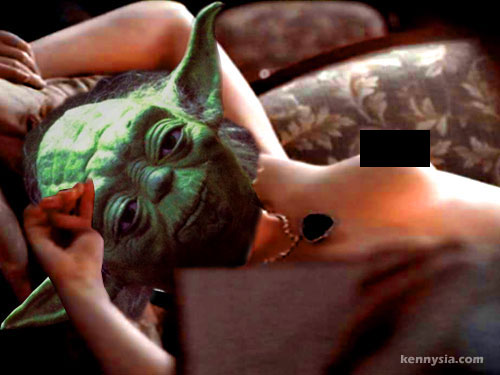 I used to poke fun at myself all the time, but how the hell am I gonna explain to my boss when he sees this?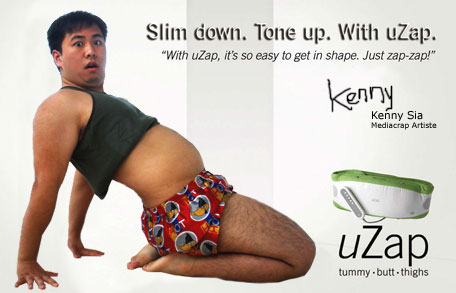 See my dilemma here?
We all know R-rated movies are infinitely more entertaining than G-rated movies. Sadly, unlike the movies, we cannot control which audience we want to read our blogs.
Don't say "Oh, I don't have that much readers so I can write anything I want." Like it or not, ANYONE of you guys who owns a blog are gonna have to deal with possibility that your blog will be read by a teenager who might consider you as a role model, and in the process try to emulate you.
And if you know that, what will your conscience say?



Remember my parody of the Si Qian Jin's irritating laughing song? Some angmohs in the US decided to parody the same song themselves.