I'll be flying off to KL in a few moment's time. To meet the bloggers.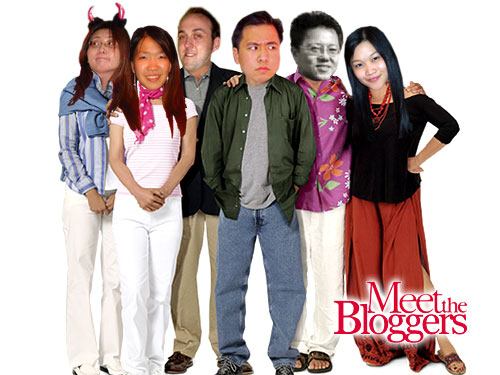 I'm gonna boast here, but in case any readers suffer from kennysia.com withdrawal symptoms over the next 5 days without updates, here are some of the things you can do in the meantime.
1. Give you 'Refresh' button a rest.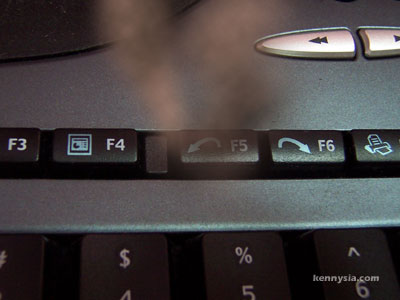 Its been working overtime for far too long now.

2. Singaporean Men On Dating Singaporean Women Vs Non-Singaporean Women (Round 52421).
Join the continuing discussion here!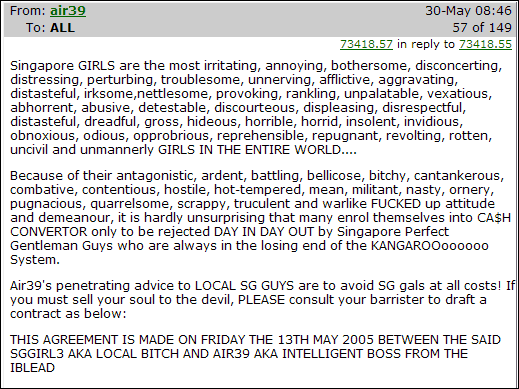 He sure knows how to use thesaurus.com
I must say I find it very amusing reading the little assumptions some of the people made of me.
Streetglow: "this blogger probably jus wan to get a Singapore PR desperately.. judging from wat he has got to say.. pathetic loser."
Ahhh… the wonderful mind of a simpleton! 🙂

3. Discuss which Hong Kong actor I look like.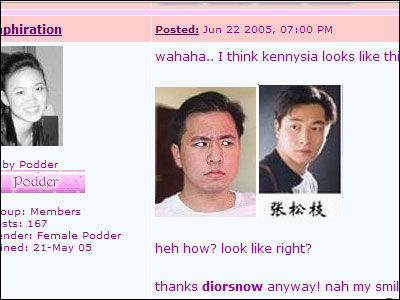 Check it out here.
When someone commented in my chatterbox saying that I look like Jerry Yan, I almost choked on my own vomit.