This was one of the toughest questions posed to me during my "Ask Me Anything" stunt for the Blogathon charity. (Btw, have you sent in your donation?)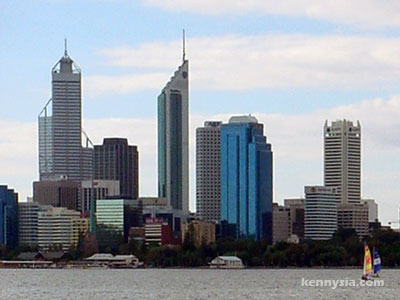 (From aunty@uncle.com)
Hey Kenny,
I'm wondering if you're coming back to Perth, as in "semi-permanently". I'm guessing here, but you've got Australian permanent residency right? I'm just wondering if you are considering coming back to Perth. Or, even to Melbourne or Sydney or Adelaide. Or UK.
I know this is a bit personal. But the main reason you left Perth is because of family-related reasons (I'm sorry about that), but now that everything is settling down, would you consider leaving Kuching again?
As a third person, who doesn't know you, I think Kuching is not the place for you. I can sense that you enjoyed the (8) years in Perth a lot and it brings you lots of good memories. I strongly think that you'd be better off in Perth.
What do you think?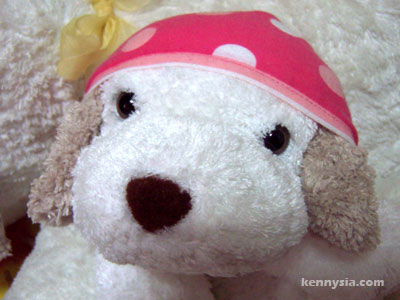 I just got off from a pretty good chat with Nicole via Skype last night. These days, such nice conversations between us are rare. In the past when I talked to her, it felt as if the emotional distance between us is catching up with the physical distance between us.
Its no secret that I like Perth and I miss Perth. Its difficult not to. Once upon a time, I had a fantastic job doing what I like. I was earning a handsome AUD$40k pa salary, I enjoyed my Saturday nights drinking coffee with friends, and I got to work out at Fitness First instead of Gym Masyarakat.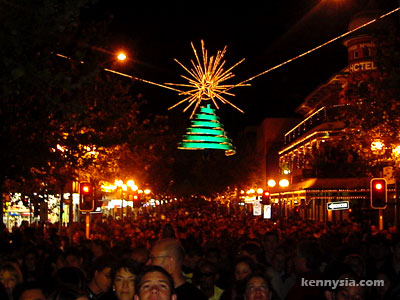 Of course it is unfair to compare Perth with Kuching – I'm not trying to do that. Kuching is my home, it will always be my home and it will always be the place I return to eventually. However at 23 years old I have a thirst for adventure and a hunger for knowledge.
Kuching would be where I want to be if I'm 30 years old, married with a wife and two kids, tied down with commitments and looking for some stability in life. It's just not the place I belong to when I'm still 23 years old with all the freedom in the world and the energy of a young bull.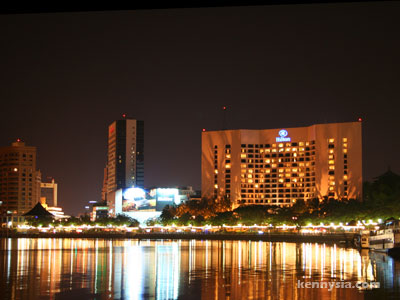 But I HAD to leave Perth. I'd blame myself for the rest of my life if I didn't. I have only one father, and to be by his side for the remainder of his life is the least I could do as his son. THE LEAST.
I HAD to be here for my mother, otherwise she'd be all alone.
I HAD to work in my current profession eventhough I didn't like it, nor am I ready for it. I must be lying through my teeth if I said I enjoyed my job. But I HAD to. I was in no position to debate with my father when he was lying on the bed and I was standing there healthily. I HAD to let my father see that I'm helping him achieve his goals before he closed his eyes forever.
Don't get me wrong, I do not hate my job. But settling down on this stable desk job is what I would do a few more years down the track, not right now. Now that I'm already in this position, I cannot leave. I have to stay and learn the ropes in this business, because the people who are gonna show me the ropes are not gonna be around forever. Its now or never.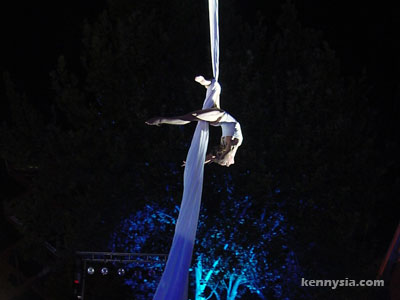 I HAD to leave Nicole. I'm not talking about leaving your girlfriend for a few months, come back again and then start living life like a normal couple again. If that's the case, I can live with that.
I'm talking about being away from your partner, possibly for the rest of your life. For the rest of your life. That, I CANNOT live with. Who in their right mind would want to be in a perpetual long distance relationship? This is not a scene out of The Notebook, this is real life.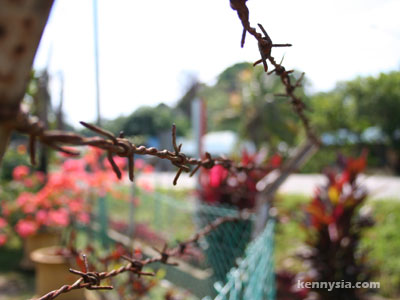 The dilemma I'm facing is that we ARE in a committed relationship, but we're not committed enough to give up our position to be physically next to each other. I cannot leave Kuching, and she'd be stupid to give up Perth to live in Kuching. Don't even talk about marriage – its an impossibility as neither of us are ready for that. At least, not yet.
The worst thing about this is that when I left Perth, we didn't exactly leave on good terms (we were in that we-need-to-give-each-other-personal-space kinda stage), and that's how we ended up in a half-fucked relationship right now that's neither committed nor uncommitted, neither serious nor casual, neither short-term nor everlasting.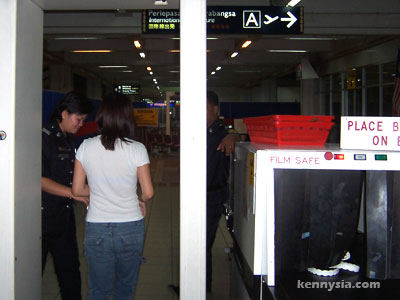 I hated it when people asked me what my plans with Nicole are, and I had to reply "I don't know." The truth is, I really don't know. I asked my mother when I had this discussion with her what's going to happen to me and Nicole, and she replied "There's nothing much you can do about it." She's right.
Had I thought of breaking up completely? Yes I had. But both of us agreed that its such a waste for a 4-year-long relationship to go down the drain, not because we stopped loving each other, but because of circumstances. That said, I sometimes wonder if the way we are right now that we're holding onto nothing, if we're better off seeing someone else than to waste our youthful years on each other. But I relented.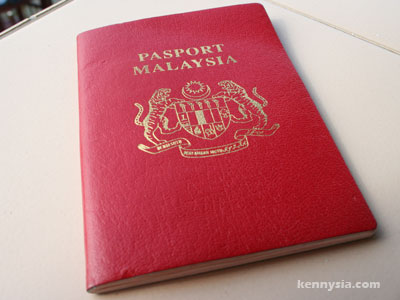 It's situations like these that made me feel so confused about my direction in life.
I want to go back to Perth so I can save up money to travel to Europe and backpack and see the world before settling down permanently in Kuching. I want to go back to Perth so Nicole and I can live like a normal couple once again.
I want to go back to Perth, yet I cannot bear to do such a selfish act. I'm tied down by my duty to my parents as their son, my responsibilities to my late father as his torchbearer.

– Yes I know kennysia.com was down last night. According to them, I was being migrated to a more powerful server to reduce the load I had placed on their other customers. The best thing about this is – I don't have to pay a single extra cent for the upgrade. Woohooo!
– I spent some time doing up the 'Kuching' and 'Sarawak' pages on Wikipedia. I uploaded some photos from my personal collection to beautify those pages but I have yet to touch up on the text. Do check them out nonetheless.