As the FIFA World Cup goes into full swing, I find myself deeply engrossed in the world's most popular sport.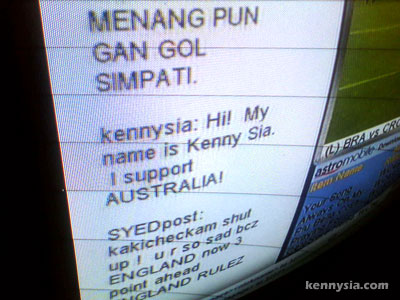 I wasn't normally like that. I hardly followed the EPL or any other forms of soccer/football championships for that matter in the past. In my free time I do plenty of sports, mainly running and swimming, but I've never played soccer my entire life.
The truth is, I suck when it comes to balls.
…
No no no, what I meant was –
I find ball games a little too hard to play.
No, wait.
Ahhh screw it.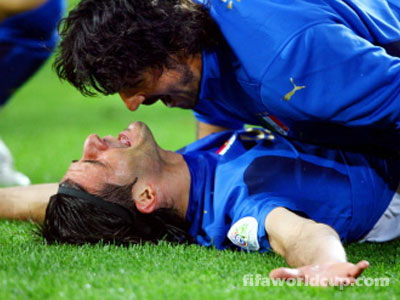 My point is, I have a newfound interest in soccer thanks to the World Cup and I'm considering taking up the sport.
Over the weekend, I was at the shopping centre looking through some shoes, jerseys and stuff when I spotted the official ball for this year's World Cup – theadidas Teamgeist.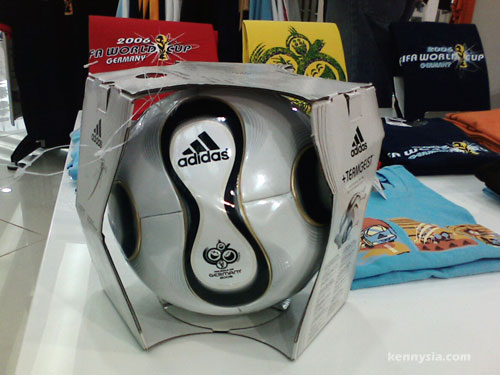 OMG I WANT THAT BALL!
What an absolute beauty of ball sitting right there in front of the shop seemingly saying to me, "Buy me, Kenny! Buy me!"
Hypnotised by it's sexy curves, I sauntered dreamily to the ball, picked it up and much to my horror I saw this staring right back at me.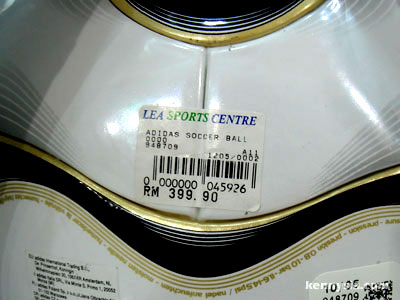 What the hell?! 400 bucks for a freakin' soccer ball?! CCB SIMILAN ISLAND WHAT A RIP-OFF!
You gotta be wondering how much of a killing adidas is making right now just selling those balls.
RM400 per ball! RM400 is a lot ok! Not some small amount little kids can afford ok! RM400 can buy me 180 bowls of kolo mee and I'd still have some spare change to keep. And you expect me to spend it on a seemingly normal ball with some stupid curves and the ridiculous Germany 2006 logo on? DREAM ON!
Sien. The CEO of adidas must be swimming in a pool filled with cash right now. Makes me want start my own business selling balls as well. Too bad I only have two and I need them both.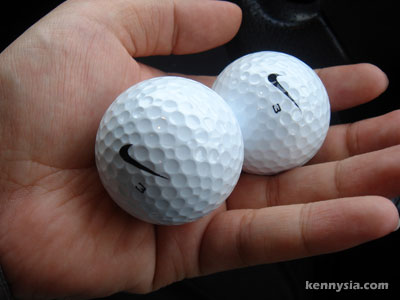 If you're anything like me, you'd feel very tulan as well. It's like, you want something so much but you just can't see yourself spending so much money on something so unjustifiably overpriced that it's killing you inside.
Just then a light bulb appeared over my head. I thought to myself… why not make my own soccer ball? The Teamgeist is loaded with all these fancy technology a casual player wouldn't care. All we care about is the look. Why pay so much for a soccer ball that looks good? Make your own!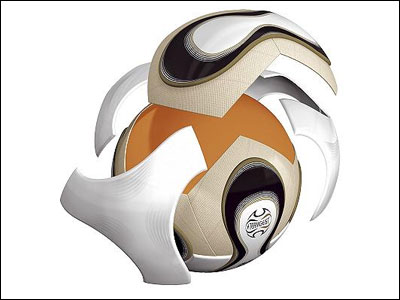 Yes, that's right. For a fraction of the cost of an authentic adidas Teamgeist, I could make my very own official FIFA World Cup 2006 soccer ball. And I'm gonna show you how.
First, you'd need a regular soccer ball. Any one will do. Get a "Made In China" one at your local sports store for a cheap RM40.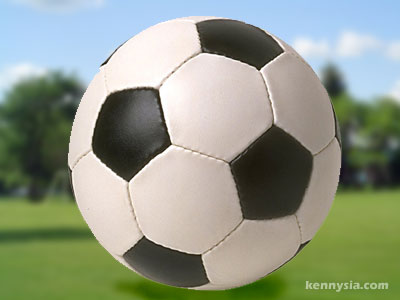 Sure, it won't last as long and the specs aren't as good, but the improvements in the Teamgeist ball are minimal in practice you probably won't notice it anyway.
Then you gotta spray the ball all white.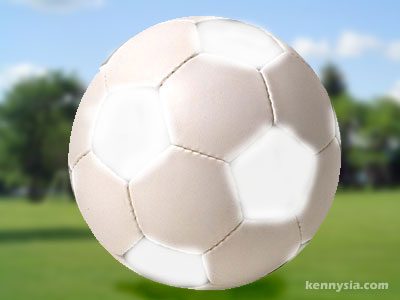 Use spray paint of ICI Dulux, whichever you prefer. Gotta have a white background before you paint the designs on later ya know?
Now comes the difficult part.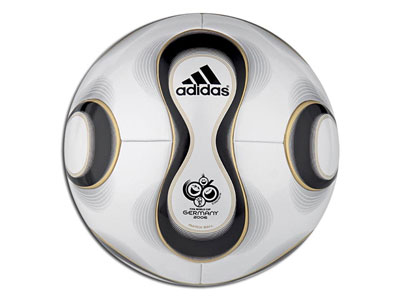 You know how the Teamgeist ball features the signature World Cup trophy-inspired 'rounded propellers'? That's important. That's the whole reason why so many wanted the ball in the first place.
But how do you do it?
Easy.
You get a box of Kotex.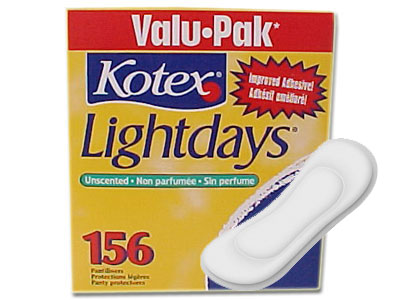 Stick 'em all over your ball.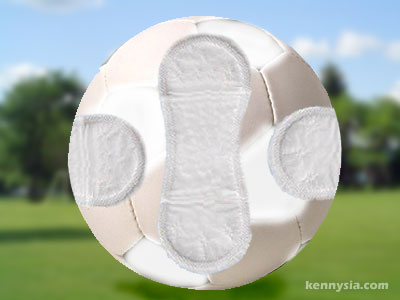 Add drawings with a marker pen and there you go!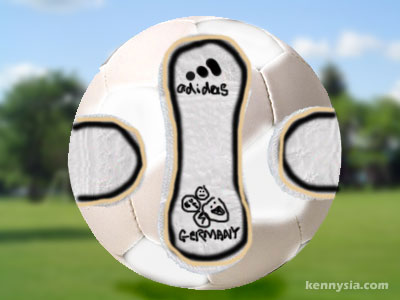 Your very own Official FIFA World Cup Teamgeist Ball.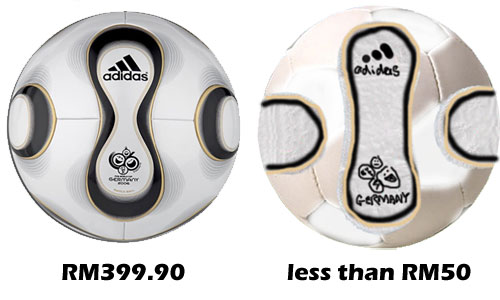 They look so similar no one can tell the difference.
Better still, if your girl is expecting her monthly matter, you can just peel one off your ball to let her use. And she'd be so in love with you.

The 1st quarter of the Asian Blog Awards is upon us and I'm honoured (I think?) to be selected as one of the judges. Unfortunately that means the only downside is that kennysia.com will not be eligible to run for the award.
To nominate your favourite Malaysian blogs, click here.
To nominate your favourite Singaporean blogs, click here.
To deliver bribes and sexual favours, click here.