This must be the first how-to guide I've posted on kennysia.com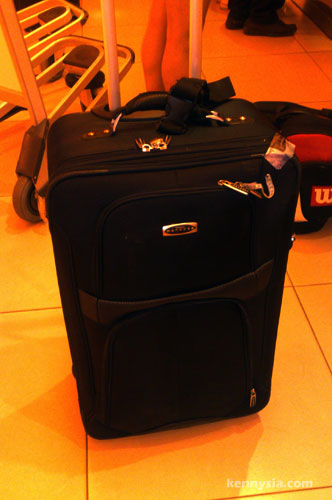 When I came back from Sabah earlier this month, I found myself in a position where I had to break into the lock of my own luggage bag.
In my absent-minded stupor, I must have misplaced the keys to my luggage, leaving my smelly post-marathon clothes fermenting with sweat inside my luggage bag. I didn't have a choice. If I didn't break into the lock of my luggage bag, I'd be collecting mushrooms from my running shorts today.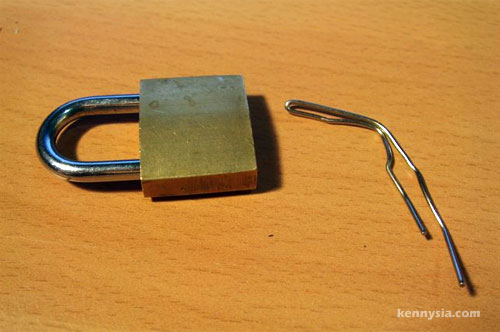 What surprised me was how easy it was to break a padlock.
On my first attempt, I managed to effortlessly pick the padlock in just 5 minutes. The only "tool" I used was a regular paperclip that costs not more than 70 sen for a box of 100s.
I've made an "instructional" video here, so in case anyone found themselves in the same situation as I was, don't panic.

Disclaimer: kennysia.com will not be held responsible for any panties stolen from your luggage bags as a result of this video.

AD: CompareHotel.com.my is a kickass website for hardcore travel planners like me.
Al that's needed is to pluck in the check-in dates and the city I'm going to. Immediately, it'll scour the Internet and list out the rates for a whole bunch of hotels sorted by price, popularity and star ratings. It is so simple and saves so much time it's not funny.
If you are a blogger, consider joining their Child Sponsorship program. Write a review on CompareHotel.com.my, and they'll donate RM50 on your behalf towards World Vision.