8 hours, 4 cities, 2 flights and 1 ferry ride later, I've escaped from sleepy Kuching and injected myself right into the thick of action at the cosmopolitan city of Hong Kong.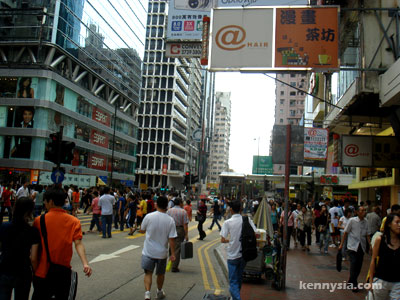 `
The journey was a hellish 4-hour plane ride from KL to Macau in one of those planes with seats that could not recline. I had intended to recharge myself on the plane so that I could be ready for a full day of sightseeing and shopping today, but I had as much sleep as a $2 prostitute I can tell you that.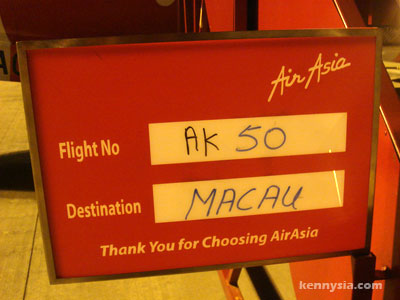 Lucky I did not bring my mom along with me. This was supposed to be a mother-son trip. I even booked the tix for her already. But alas, things cropped up, mom had to forfeit her ticket and this turned into a solo backpacking holiday instead.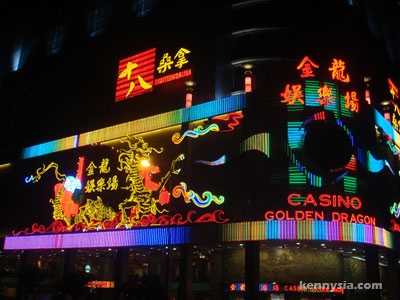 At least without mom along, I can be naughty and try my luck (or lack thereof) at the famous casinos of Macau.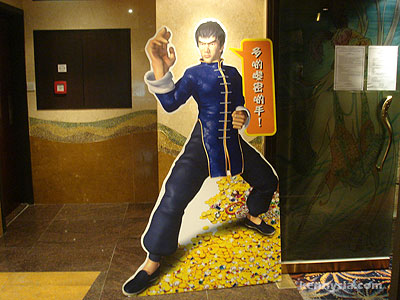 Bad move. 2 hours in East Asia's sin city and I've ended up RM150 poorer playing Baccarat. And I don't even know how to play Baccarat.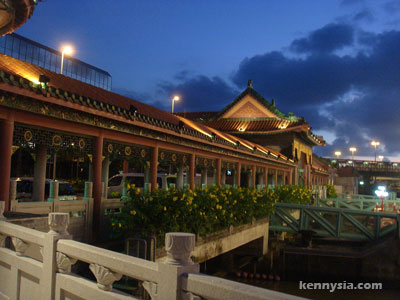 Macau is an interesting little city that's part Las Vegas, part China, part Portugal. Away from the glitzy casinos, the former Portugese colony exudes a unique European charm with it's quaint churches and Mediterranean architecture.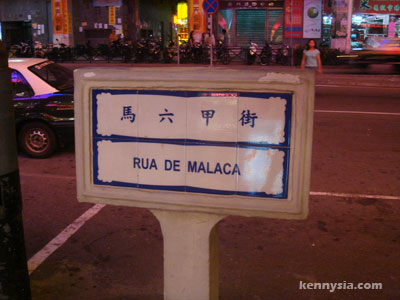 In fact, if it weren't for the Asian people around, it's difficult to believe I'm not actually in Europe. Most signages here are written in Portugese in addition to Chinese and maybe English. Strange really, considering most local Macanese can't even speak or read Portugese.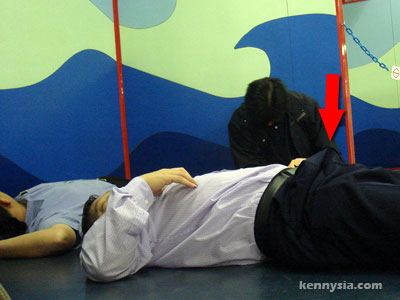 Weather here is hot and humid, just like in Malaysia. It's in the middle of summer after all.
The journey from Macau to Hong Kong is a much pleasant 1-hour TurboJet ferry ride (HK$154/RM75), but still with seats that cannot recline. 🙁 By this time I was already very exhausted as I hadn't had a proper sleep for 36 hours.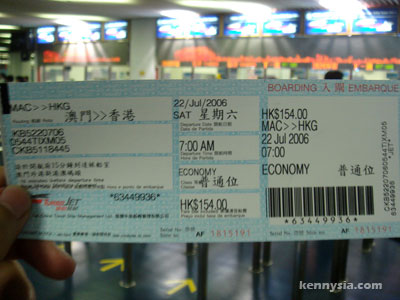 I hadn't really had time to walk around Hong Kong yet. First impression of it is that it reminded me a lot of Melbourne – big, noisy and messy.
This is the big city after all. Surprisingly, the people here are very friendly. I have some trouble understanding the locals here because my Cantonese totally cannot make it and their Mandarin is half bucket full.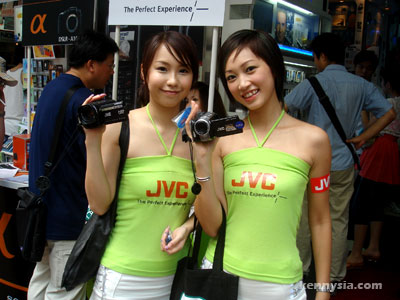 Girls here in general are prettier too. Sure, it's good eye candy for us, but the sad bit in that fact is that Hong Kong girls are under a lot of pressure to look good. If you think weight loss ads back home are ridiculous enough, it's nothing compared to over here. The number of weight loss ads and beauty services targetted towards female are so aggressive it's obscene.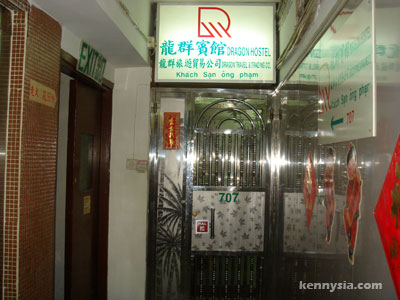 Well, I'm finally in the room of my hostel now as I'm typing this. Hotels in Hong Kong are very expensive – a basic 3-star hotel will set me back around RM400 a night.
Since I'm travelling alone I find no need to indulge in unnecessary luxuries. The name of my accomodation is Dragon Hostel, and it's on the 7th floor of a typical residential flat right in the middle of Mongkok. It costs me on average HK$220/RM110 a night. Can't complain for the price I pay.
Here is a picture of my room.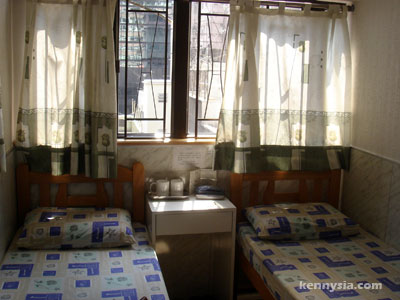 Here is a picture of my toilet cum bathroom.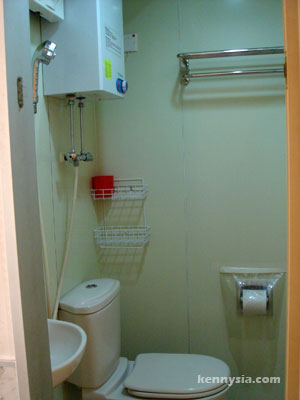 I wish I could show you more pictures of my room, but sorry, that's all. It's so small in here it's not funny.
Anyway I'm going to log off now and do some shopping now.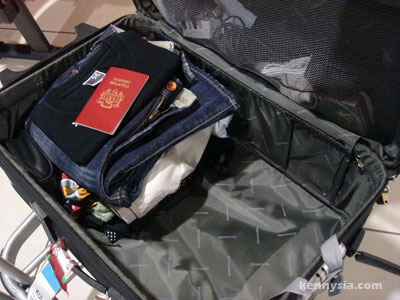 See that bag? That's my luggage before I left Malaysia.
When I come back it's gonna be full. And then some. 😉

Prepaid SIM cards are so cheap these days. A starter pack in Malaysia costs less than RM8. Singtel in Singapore sells their starter pack for S$8 with S$10 credit. Just now, I bought a Hong Kong SIM card for HK$48/RM24. With rates like these, there's no reason to go on roaming at all.
My number here is +852 96137014. Any kennysia.com readers in Hong Kong? 🙂