Hello everybahdy, this is Egg McMuffin.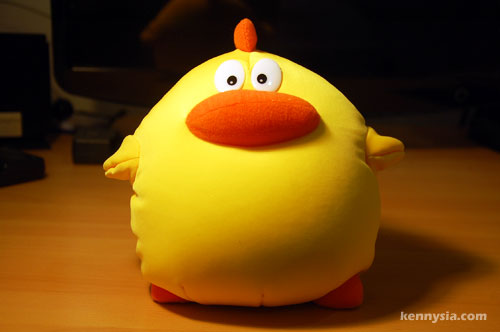 Egg McMuffin is a present from Pinkpau. It's yellow, it's round and it's very very soft. I have been obsessing over him ever since I saw it on her blog, so she bought one for me right before she left for New York.
Thank you, Su Ann. Now I have something to use as a football.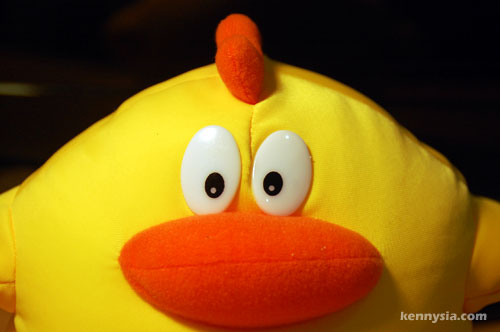 Kidding!
Don't worry, I will sayang my Egg McMuffin so when you come back he can mate with your Egg McMuffin. I know your Egg McMuffin is male as well but that is okay.
They can just swear on a religious book and pretend it never actually took place.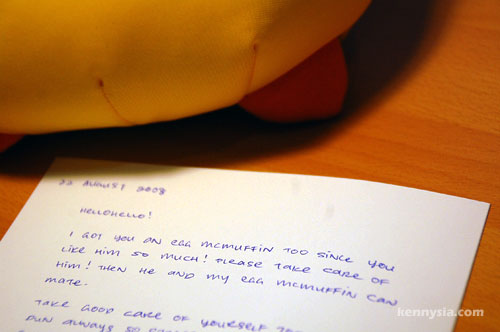 Thank you again. I really like it. I also have no idea why I like your overstuffed round chicken so much.
But I think it's because I secretly think he looks like me.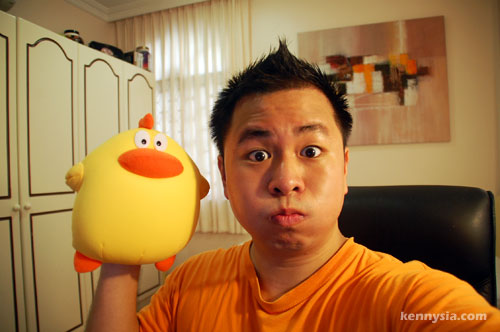 Yes, our resemblance is just so uncanny.

In two weeks time, I'll be heading over to London for the Tiger Translate art and music festival. Gonna be making a detour to visit Paris while I'm there.
Here's the thing though: accommodation in Paris is bloody expensive. Instead of paying 50 Euros (RM250) for a pathetic bed in the red-light district, can anyone recommend a cheapo place I could stay without selling my backside?