This one is too good to pass up.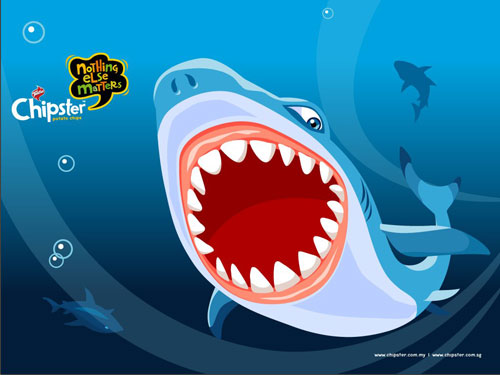 Found out that Twisties Chipster is holding this online contest. They give you a background picture, and you super-impose a photo of you holding a pack of their Chipster onto it using their online tool. It's real simple. They even have special prizes reserved for bloggers. Wackiest photo wins.
One of the background choices is a picture of a great white shark swimming in the ocean with its jaws wide open. As soon as I saw that picture, I knew straight away that this contest was made for me.
Against my better judgment, I went home, dug out my snorkelling gear and took this photo.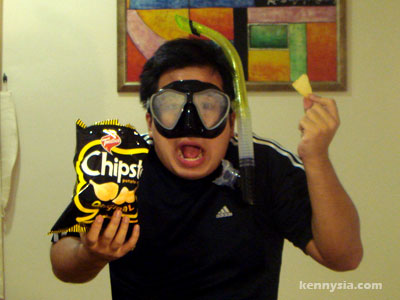 Behold, my contest submission.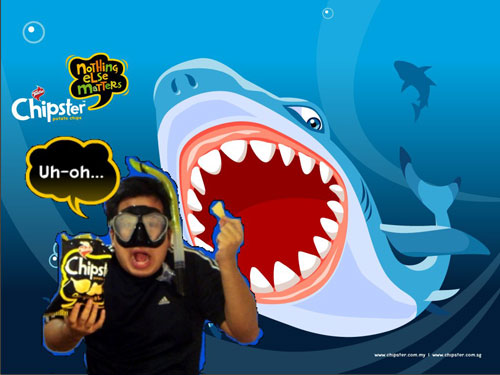 Heck, even if I don't win first prize in this contest, maybe I could at least get an award for looking like The Biggest Idiot On Planet Earth?.

Karma Point Collection: Those interested in classical music can check out the Prague Sinfonia Orchestra to be held at KLCC this coming Saturday. Proceeds from this glitzy gala concert will benefit the MY Budding Artists Fund for underprivileged child artists.
Limited discount tickets at RM40 available if you e-mail hazelee.87@gmail.com