There's this place in Penang that I find darn fascinating, especially for me.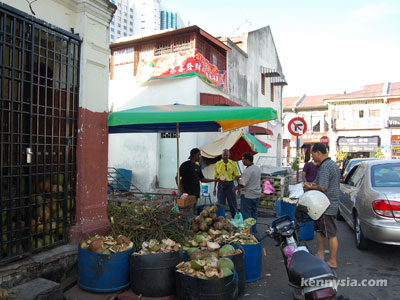 On Abu Siti Lane, is a row of old colonial residential houses.
These are actual residential homes that people lived in before. You can see the interior of the house clearly partitioned to show where the living room is, the dining room is, and so on. But instead of having humans inside, these houses are filled with coconuts.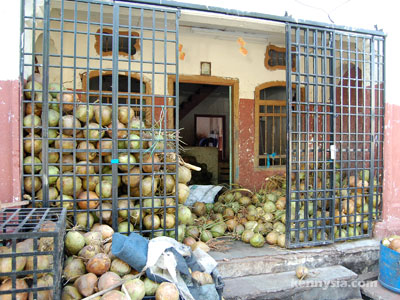 ROOMS after ROOMS full of coconuts! Flowing down the staircase, into the living room, out on the verandah. Nothing but piles and piles of coconuts, everywhere.
Never have I seen so many coconuts gathered into one place before, apart from the men's changing room at the gym.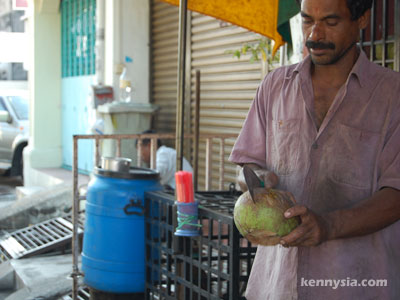 In front of each of these houses is a man holding a parang knife guarding the place.
You order what type of coconut you want from the guy (choice between standard or pandan coconut). He'll pick up a random coconut from the pile and armed with his parang, he'll skilfully chop up the coconut right then and there.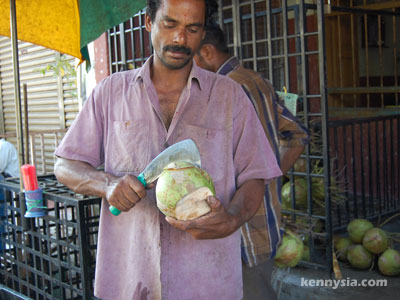 Part of the fun is watching how he's able to slice up such a small object with such a huge knife. One wrong move and he could very well end up with his hand on the floor.
Look at how he hold his coconut. I wouldn't recommend anyone to try this at home. Or anywhere else for that matter.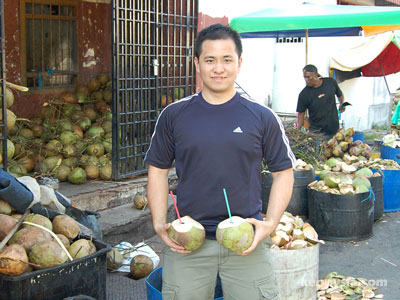 When he's done, the guy will poke a straw in it so you can drink the coconut juice from it just like that.
When you're done, you hand the coconut back to him and he'll chop it up some more so you can savour the meat of the coconut.

He can carve a makeshift spoon out of the coconut shell for your convenience!
When you're done eating the inside of the coconut, you can do some stupid things with it. Like making it your coconut bra.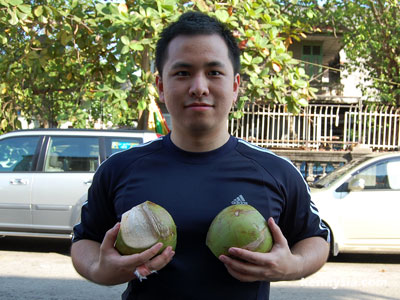 And then you pose.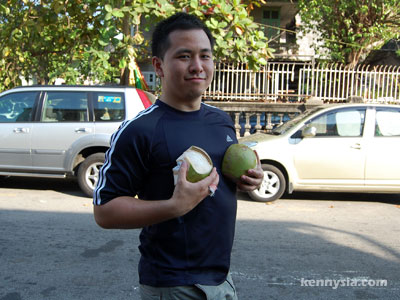 And then you pose some more.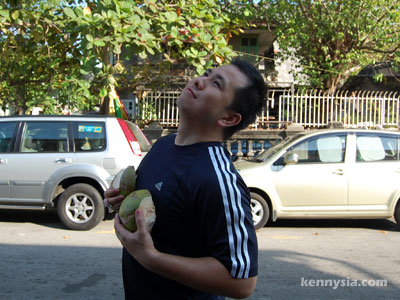 And then you pose like you're making love to the camera.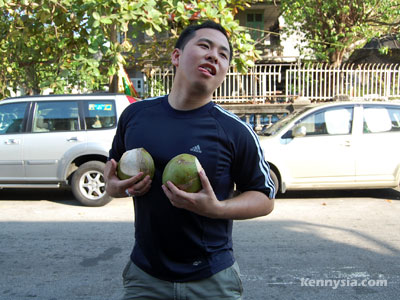 And then some guy come around and molest you.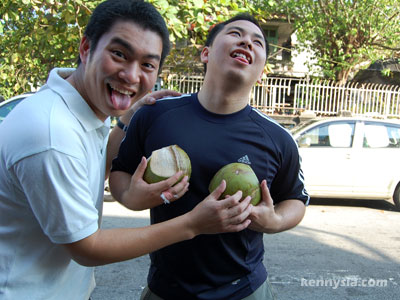 And apparently, I got a little bit too sexcited 'cos when everything is said and done, I accidentally left a stain on my shirt.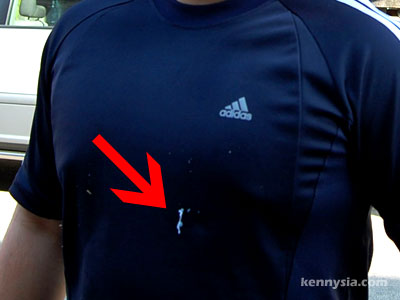 Hmmm.