On the streets of Cairo, this frail old lady sitting on the side of the streets by herself. It was 6 in the morning.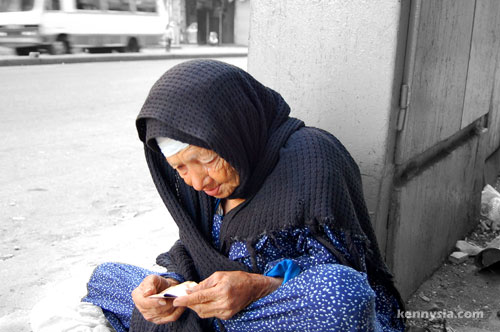 I don't know who she is, or what she does for a living. What I do know is that she possess one of the most hauntingly blue eyes I have ever seen.
It was as if behind those pair of deep blue eyes was a story of despair and hardship.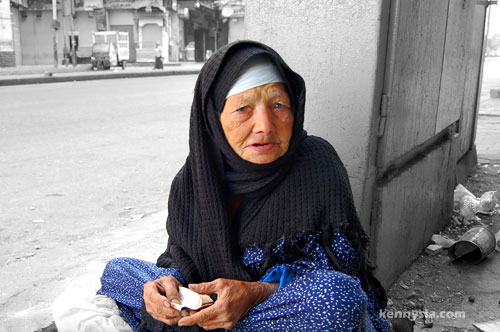 What is her name? How did she end up sitting alone in the streets so early in the morning? She couldn't tell me because we do not speak the same language.
I believe that every single one around us has an amazing story waiting to be told.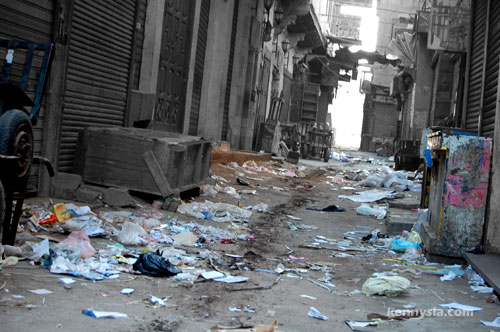 Most of us think that we all lead normal lives and that other people's lives are just so routine and boring it is not worth telling. We don't make an effort to get to really get to know someone because we throught there was nothing special to learn from them.
It is only when we managed to get someone to open up, then we truly get blown away.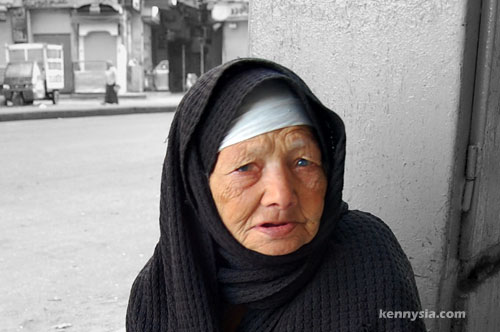 Have you got to know someone new today?

I will be at the Open Day of SEGi College's new campus at Kota Damansara on Sunday 20th May (tomorrow) from 10am to 5pm. If you guys aren't doing anything special on that day, please drop by and say hi.