Actually, she's just one of the models at a fashion show over here.
But this one cheat one. I check already.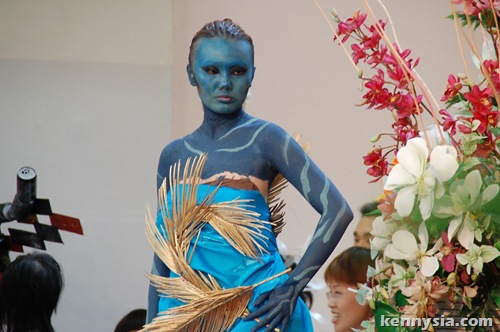 Her hair don't have the USB port thing one.
AD: Call me a skeptic, but when Malaysia Airlines launched flymas.mobi, I thought it was just another mobile website that only let you book flights or check-in through your phone. It does A LOT more than that. With flymas.mobi, you can actually check-in to your MAS flight just by using your phone as the boarding pass! No need to even print out anything at all.
I've written all about it right here.