This Hari Raya, I can't help but to feel a bit of tension and animosity around the country.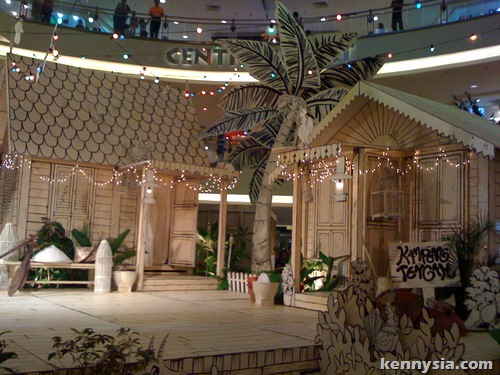 Open up the Star News Online, lots of reports of people protesting against concerts, against temples, people banning the sale of alcohol and people calling other people various insults and names. A lot of people are upset for no good reason and a lot of people are angry because of that too.
Why lah? This is very different from the way things were when I was a child. I guess somehow when the media and the Internet is involved, people suddenly becomes a lot more aggressive and easily agitated.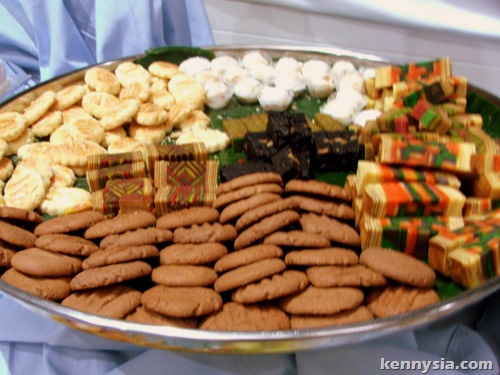 That shouldn't be the way things work. There is no need for this animosity. The Internet is supposed to be bring people closer together, not further apart. Yet somehow, this is happening.
That is why for this coming Raya celebrations, I propose we reclaim the Internet.
We want to use the Internet for the purpose of good, not evil. And the best way to do that this Hari Raya, is by sending out greeting cards to all our friends, acquaintances and even strangers around us – just to let them know that "Hey, we are all one big happy family. So chill."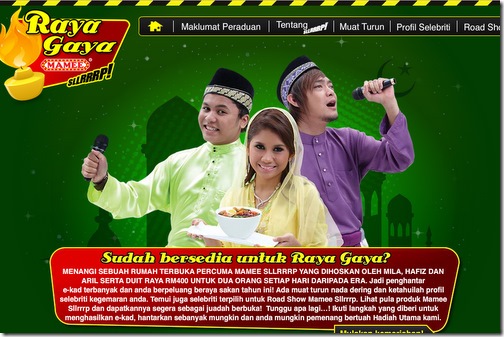 Mamee Sllrrrp has come out to support this ideology, but that take it one step further. To encourage people to send out e-greetings this Hari Raya, they have agreed to give out two RM200 cash prizes every day for the next two weeks.
Even better, if you have a blog with Nuffnang, you can win RM300 on top of that prize money.
Even even better, if by the end of next week you are the one sending out the MOST number of e-greetings, then Mamee will send some EraFM DJs and Cruisers over to your place, take some Akademi Fantasia peeps along with them to host, and then help you create the biggest Hari Raya Open House you'll ever witness in your own front yard for up to 100 of your priveleged guests. Nice!
Meanwhile, this is my way to spread goodwill and peace for this coming Hari Raya.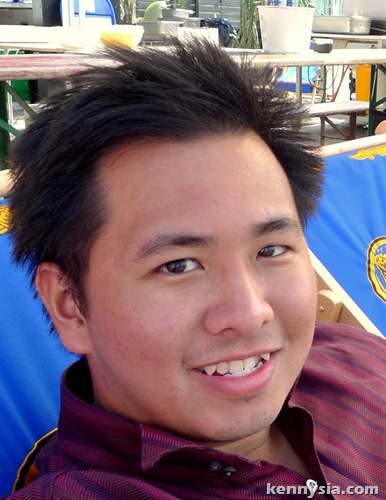 First, I take a picture of me.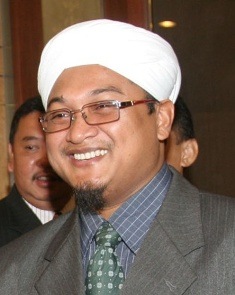 Then, I take a picture of PAS Youth leader Nasruddin.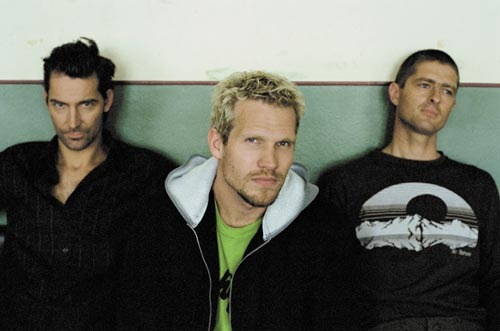 Next I take a picture of Michael Learns To Rock.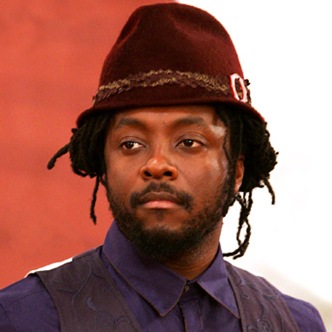 And will.i.am of The Black Eyed Peas.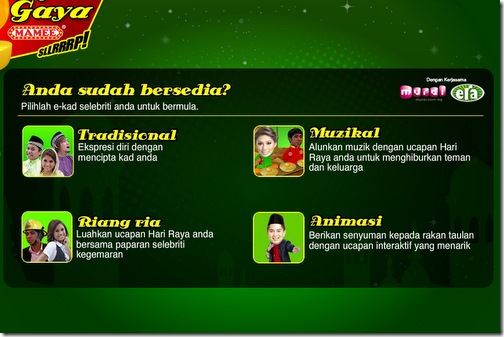 Choose my type of greeting to send.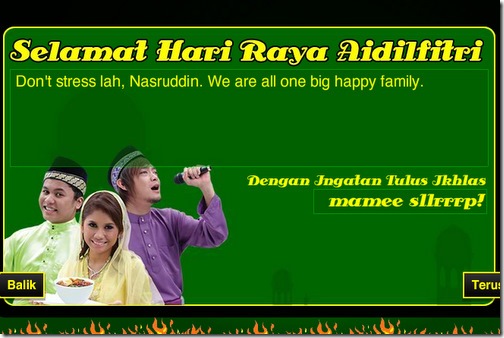 Then leave a bit of message, just for the sake of it.
Mix them all together in a bowl, put in microwave and set cook to HIGH.
20 seconds later, you have created your own Hari Raya e-greeting!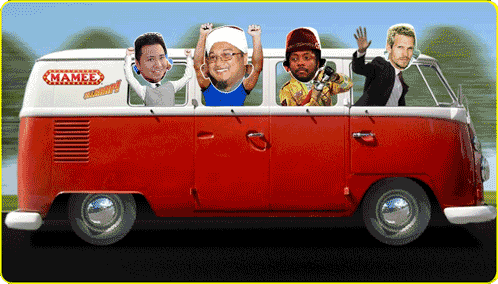 And that my friend, is how we should all achieve world peace.
Happy Raya Aidilfitri!
Must Watch Youtube: Miss World Singapore 2009 gives her expert fashion advice on what to wear this season.
Whoever our Miss Malaysia is, I think we finally have a glimmer of hope of winning.