By now everyone would have heard of Project Alpha.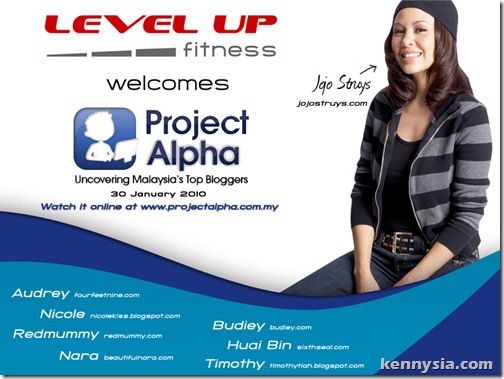 Project Alpha is a TV show hosted by Jojo Struys about Malaysian bloggers. The show started filming last year with a cast that wasn't even supposed to include me. Reason being, I was WAY too busy with work. I couldn't even peel my butt off the seat for one second to travel to KL for the filming.
Halfway through their filming process, suddenly I received a phone call from Nuffnang. Apparently, the show's main sponsor, adidas Action 3, insisted I must be on the show. I felt damn paiseh because the crew squeezed a normally 3-day filming process into just half a day.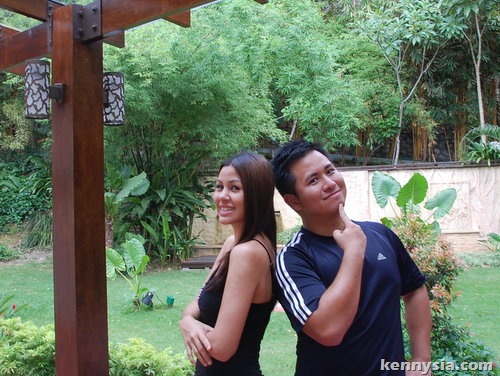 Next thing I know, the show went on to garner HUGE publicity throughout the country. It won accolades not just from bloggers, but also from traditional mainstream media like Hitz.FM, Hitz TV and heaps of local celebrities.
This is Amber Chia asking you to watch "Project All-fur, the show about Malaysia's top broggers.
Season 2 of the show sorta naturally fell into place right after that. Not only did adidas Action 3 returned as their main sponsor, Malaysia Airlines and P1 W1Max threw their support behind as the show's official flight and broadband sponsors respectively.
It's great to see a project you supported from its early days doing well.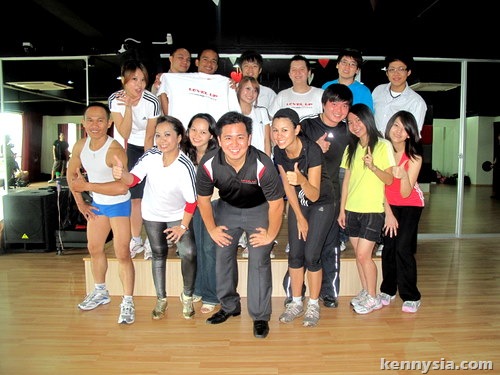 With a bigger budget this time round, instead of flying me over to KL, the entire cast and crew of Season 1 hopped on a MAS flight and came to Kuching, just to pay a visit to me and my fitness centre.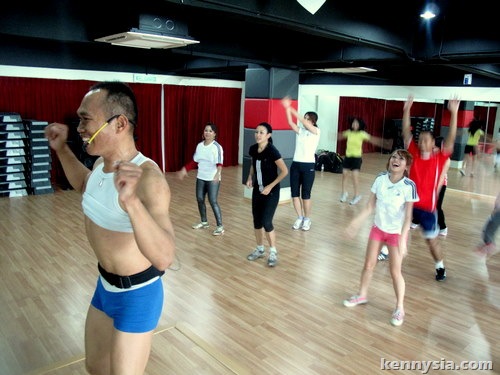 Obviously, I am very honoured! I am very proud of my hometown and my fitness centre. I couldn't wait to show the KL peeps personally where I live, eat and work.
Here are some of the Project Alpha episodes when the Season 1 Bloggers came to Kuching for a mini reunion.
The cast and crew touched down Kuching. Jojo almost could not get past immigration because she's Malaysian PR and she didn't bring her passport!
MAS Travel Tip: You can use your Malaysian IC to enter Sabah and Sarawak. But if you are not a citizen, be sure to bring your passport!
MUST WATCH this episode! The bloggers came to visit me at Level Up Fitness – Hilarity ensued when Audrey attempted Dance Aerobics with instructor Busman.
The bloggers took a stroll around Kuching's Main Bazaar. Meanwhile, I showed them a traditional Sarawakian viagra called "The Gambir!"
Adidas Action 3 Grooming Tip: Girls don't like guys with bad B.O. A deodorant spray up the underarms every morning will take care of that!
The bloggers travelled by looooong distance bus to visit a Bidayuh longhouse.
P1 W1Max Blogging Tip: If you travel long distances regularly, make full use of your travel time by subscribing to a mobile internet service. Getting productive on-the-go is the way to go.
Anyway, I'm not gonna put all the videos up here because there are heaps more interesting episodes online at projectalpha.com.my. Whatever you do, be sure to watch Niki Cheong and Xiaxue's trip to London!
Cheesie talking about how she ended up choosing blogging as her full-time career.
This is me talking about how I met Cheesie.
(Btw, this was shot last year when I was wayyyy overweight.)
I must say one thing though.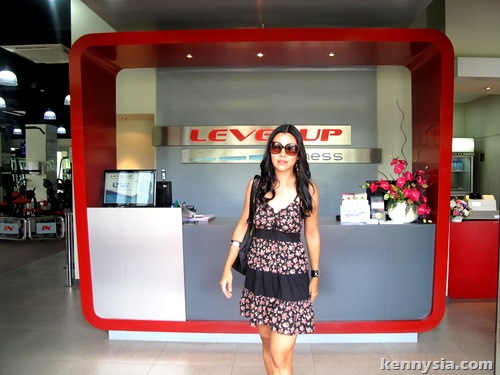 Jojo Struys made Level Up Fitness look good!