It's been 3 months since I started this business and I gotta say I'm really happy with the way it is progressing so far.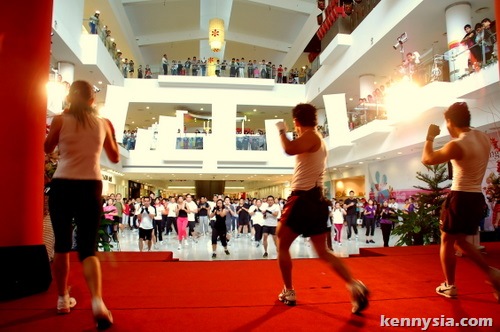 One weekend, I brought the entire BodyCombat class out to our local shopping mall, and I think we did a pretty good job rocking the entire place upside down.
We attracted a lot of attention, including some unexpected participants like this little Bodycombat-er like here.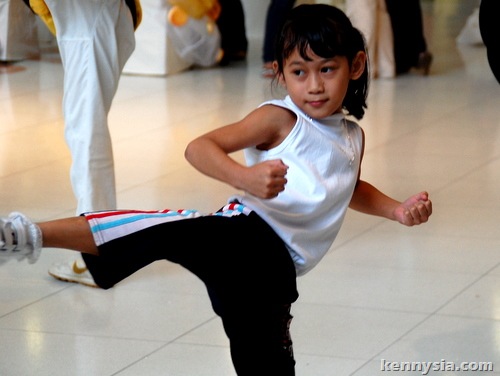 Don't play play, eventhough the movements are fast, this girl still has the stamina to follow the entire class from start to finish.
The participants loved it because its a change of environment. The crowd loved it because they've never seen anything like this before. The instructors loved it because it they felt like rock stars standing in front of a jam-packed audience.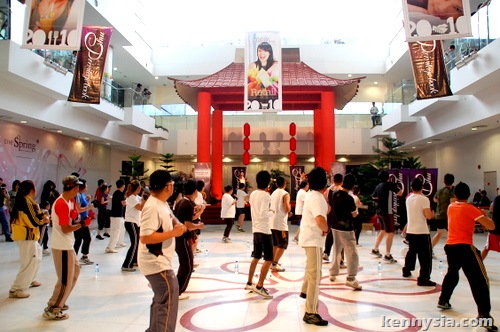 The only person unhappy is the shopping centre's security guard. The fella came by several times to ask us to tone down the volume.
Sorry lah bro. Doing BodyCombat without volume is like singing karaoke without music.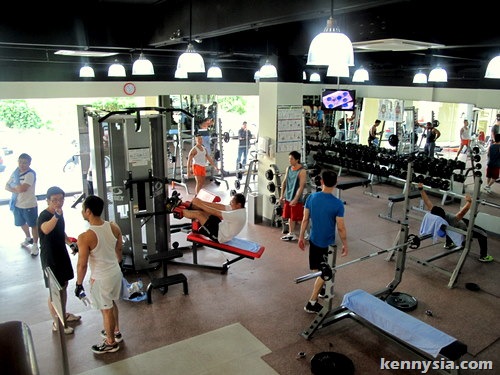 Knowing how passionate the BodyCombat gang at Level Up Fitness is, even *I* am afraid to mess with them.
The biggest headache I have now is that my fitness centre is starting to get a little packed by the time the clock hits 6.
We're still the largest fitness centre in the city area and we're still doing heaps better than others in Kuching in managing traffic. But hey, nobody likes waiting on treadmills.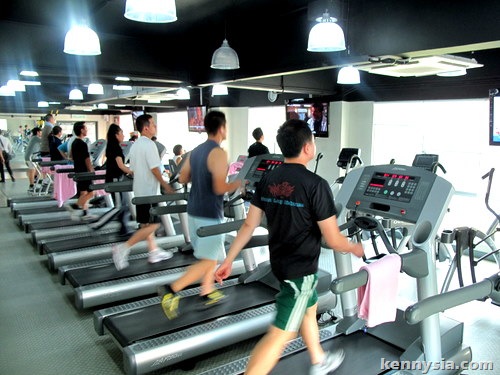 So just 3 months in, already I'm looking at having to spend more money buying new hamster machines treadmills for my members.
Meanwhile I gotta pacify my members with freebies. Like giving them sample packs of Milo Fuze 3 in 1 that Nestle Milo® has so generously donated to me.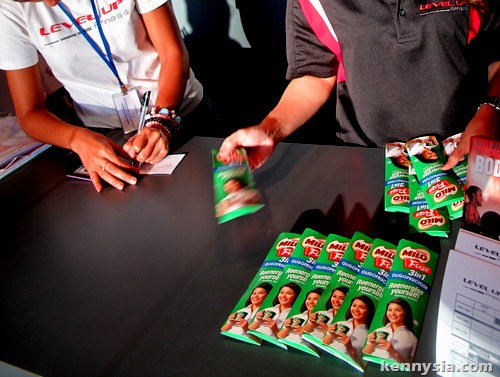 If anyone thinks running a fitness centre is as simple as buying a bunch of equipment and throwing them in a room, they're wrong.
I'm having such a difficult time juggling between my roles as Kenny Sia The Blogger, Kenny Sia The Business Owner and Kenny Sia The Human Being that I felt there's simply not enough time to finish all I wanna do in a day.
Sometimes, just sometimes, I wish there were three of me.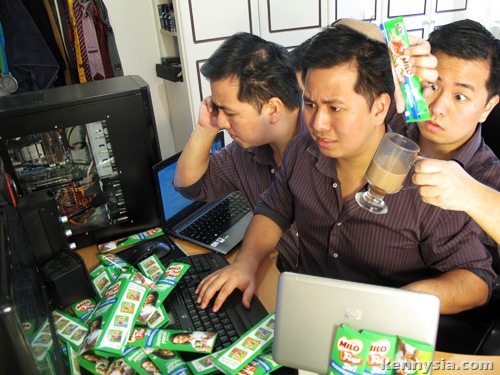 That'll make me a 3-in-1 Kenny.
Sadly it's not possible to have a 3-in-1 Kenny.
But it is possible to have 3-in-1 Milo. And it is even possible to win a new Apple iPhone 3GS and RM1,000 cash prizes if you submit a photo of how you "jam pack" your day with Milo Fuze. That's pretty awesome incentive just for camwhoring yourself with a pack of 3-in-1 Milo.
Quite a number has already submitted their entry on the Milo Fuze site. The question is, how far are you willing to go?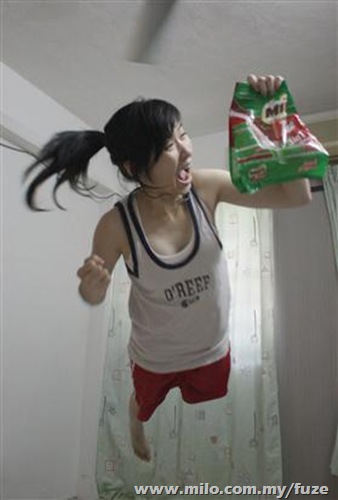 Will you fly for Milo?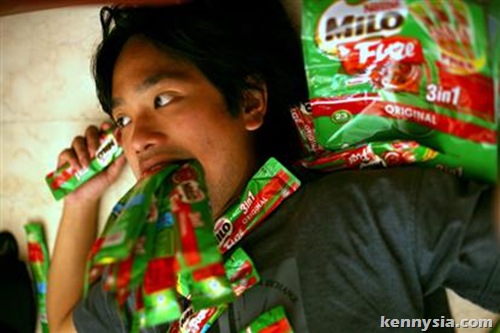 Suffocate self for Milo?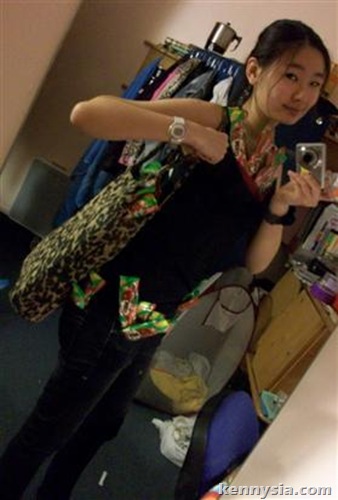 Stuff Milo down the blouse for Milo?
Whatever you do, just don't try too hard like these bunch of sumo wrestlers ok!
Dun wanna know what'll happen if someone farts inside.