When one thinks of a stereotypical Subang shopping crowd, this might come to mind.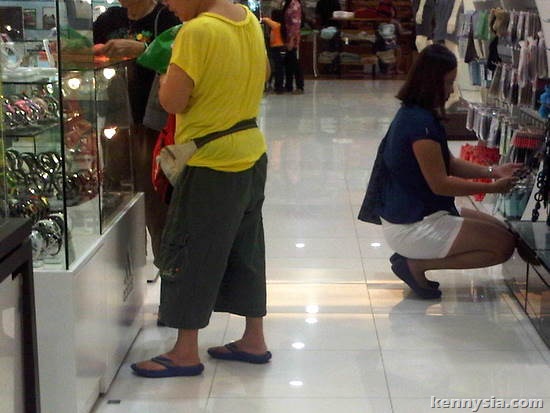 Subang Jaya is a housing area where people are down-to-earth and generally live a thrifty lifestyle.
For the longest time, the Subang crowd struggles with the stigma that they are perhaps not as glamorous compared to their counterparts living in Damansara condos or KL area. Back then, it was a common sight to see aunties wearing shorts and slippers, speaking loudly in Cantonese, cruising around Giant supermarkets.
But that was before.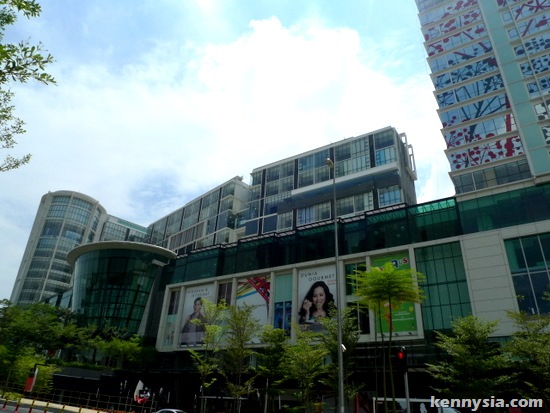 The opening of Empire Shopping Gallery, is a sign that the Subang crowd has actually grown to become… more stylo-milo and upmarket.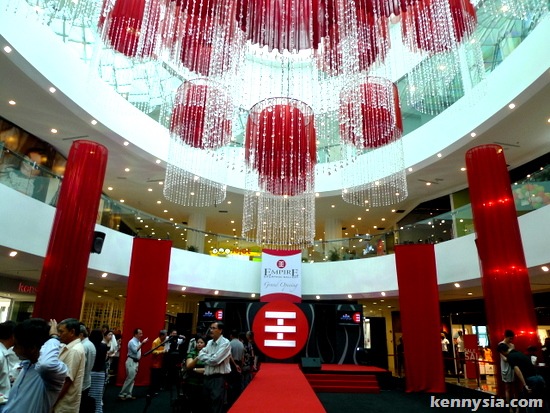 Empire Shopping Gallery is a brand new contemporary boutique-style shopping mall located in SS16 section of Subang Jaya.
The mall is located right behind Subang Parade and Wisma Consplant. Unlike the old buildings in its vicinity, the look and feel of Empire is refreshing with contemporary architectural details befitting an upcoming mall the neighbourhood style-makers would soon to call home. Even the skylight ceiling boosts mega style with splashes of red and stylish Chinese dynasty-inspired design for an event recently.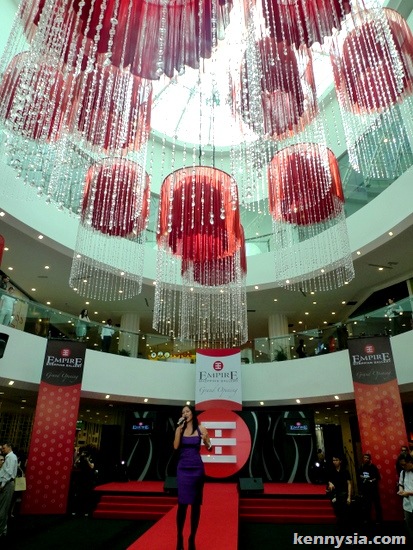 Don't let the name fool you though. Despite being called "Empire", the size of the mall itself is quite manageable. It's large without being overly maze-like and complicated like Berjaya Times Square.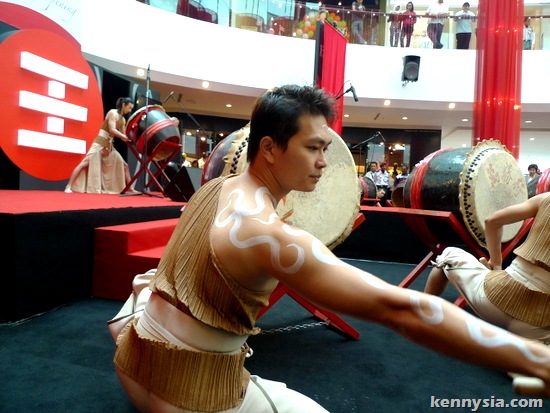 I was at the Grand Opening of Empire Shopping Gallery last Friday. The event was graced by some familiar faces I know in the local entertainment circles.
Former Miss Malaysia Elaine Daly was there.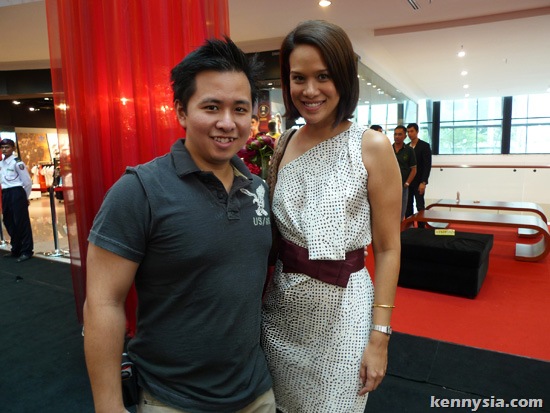 It's quite difficult for me to see Elaine in person again after seeing her pose in Singapore FHM like this.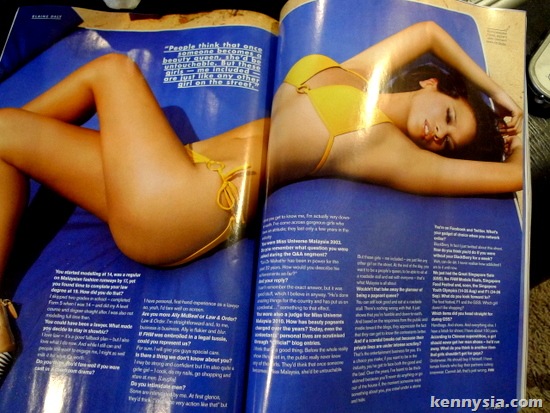 Another former Miss Malaysia, Deborah Henry was there too.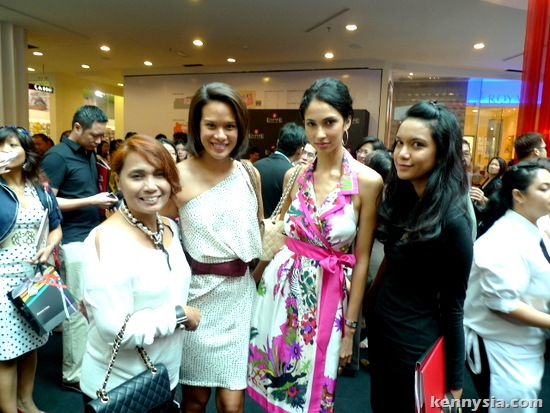 Apparently she took time off from dancing and singing "you can pay your road tax and your car insurance online".
Rounding up the celebrity presence are Bernie Chan, Atilia, Will Quah and Amber Chia.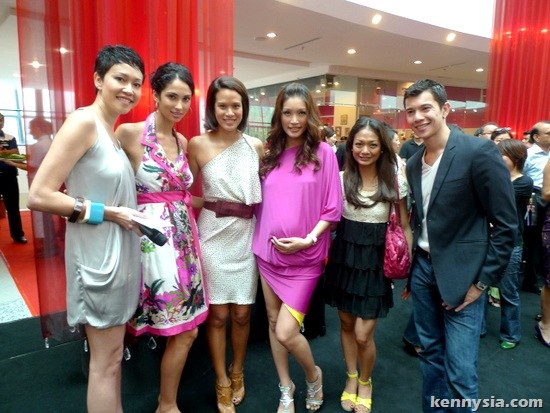 Yes, even Amber Chia could not resist bringing her baby bump to the Grand Opening.
To be honest, she looks positively glowing. During the Grand Opening, we were treated to a fashion show by some of the mall's tenants.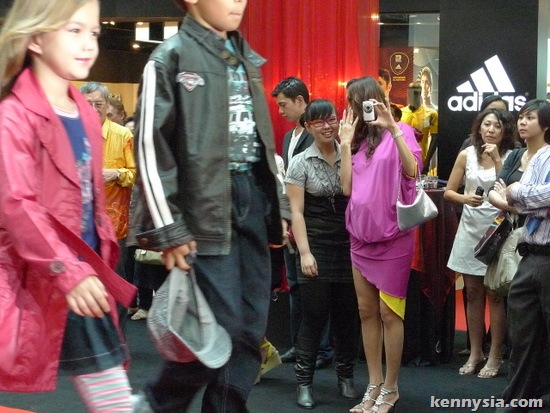 When the child models did their strut down the catwalk, I could see Amber's face lit up. It's like she really can't wait to be a mom.
When introducing his mall, the managing director was upbeat about the prospect.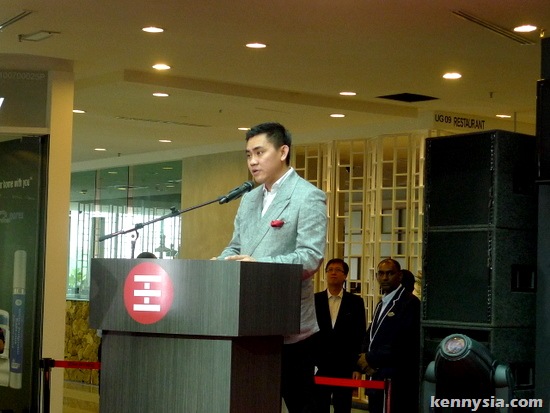 Apparently, Empire Shopping Gallery is a mixed development for the entire project called Empire Subang. The others are Empire Office Tower, Empire Hotel and Empire SoHo.
The shopping mall itself has already achieved over 90% tenancy, attracting premium lifestyle-brands like Guess, Fitness First Platinum, Ed Hardy, Italiannies, Jaya Grocer and TANGS.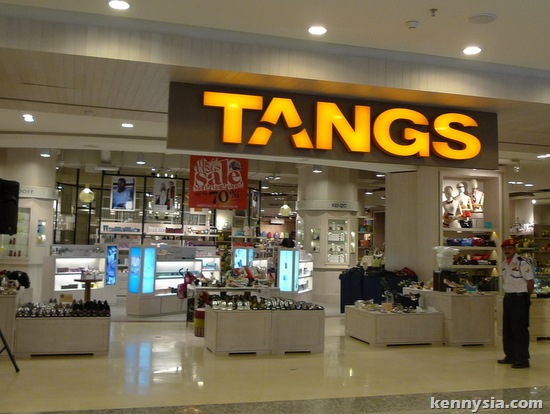 TANGS in Subang? You bet.
Even in its home country of Singapore, TANGS wasn't built in residential areas. It's a sign that the Subang crowd is more affluent now compared to ten years ago.
Perhaps in times to come, your stereotypical Subang crowd will no longer look like this.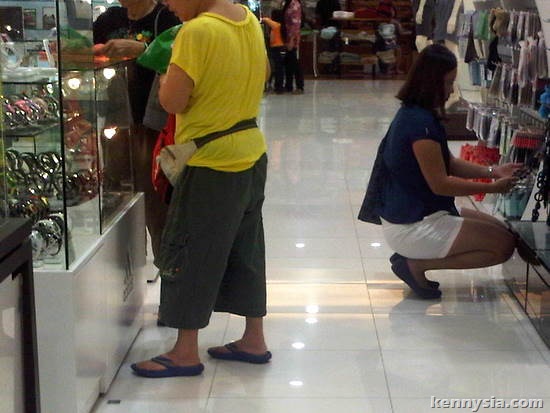 But more like this.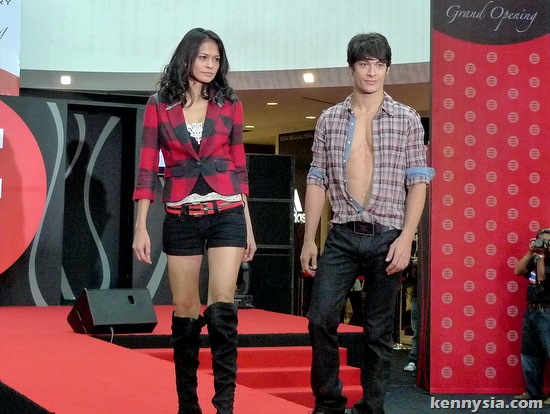 WAH.