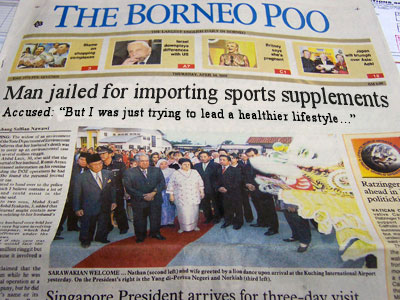 Gee, how bad would that headline look?
So many illicit drug dealers and anabolic steroid traffickers out there and yet they jailed me – an innocent person trying to lose weight, work out, take my vitamins and improve my health.
I sincerely appreciate all the comments from both sides of the camp – those who support my stance and those who think I was being stupid for making a big deal out of this. What you all wrote in my comment box definitely crossed my mind at some stage. Oh, and a special thank you also to all kennysia.com commenters with a sense of humour. 🙂
"*ROFL* i will write you letters when u stay behind bars…maybe once in a while bring magazine or chewing gum for you lol"
– kahsoon
"I'm tuning in tomorrow to see what happens! And if i never see another update ill know they smacked you over the head at the post office and dragged you away to prison. :)"
– Adrian
"all i can do is hope that you'll have your internet access to blog bout your life in jail for coming 3 years ..*praying*"
– sandkan
Gee, thanks for having so much confidence in me guys.
And here's my personal favourite.
"You see, this is no free contry hosay. You gotta do it like the Cubans. Send someone there, take out the supplements and put them in a Vitamin C bottle. This will surely pass the customs. Or else do it old school. Condoms and stuff it up the transporters ass. Even the dogs can't sniff them shat."
– Body builder officionada, Arnold Susahnakeja.

HAHA! Susahnakeja = Susah Nak Kerja. In Malay that means 'Too difficult to wanna work'. Hmmm its not funny anymore once you try to explain it.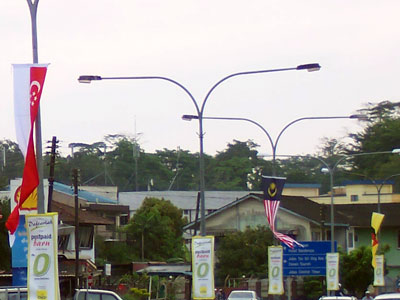 There were those who advised me to err on the safe side. Uzyn , xar and 'civil servant' all kindly warned me that I run the risk of creating more trouble for myself. Malaysian government bodies has been known to be inflexible, stubborn and unnegotiable. My chances are too low. I have to give up my money. They are the law and I cannot win. I am David, they are Goliath.
They were right in many ways. In hindsight, it was probably a bad move for me to argue with a government official over something trivial that's worth only RM500. This drama could easily balloon up to thousands of dollars in legal costs or worse, me getting locked up.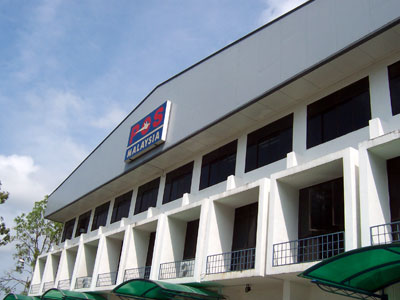 I admit I was wrong losing my temper. I over-reacted, definitely. I was upset at the prospect of losing my money.
However one thing clear from my phone conversation yesterday was that they were unprepared for my rebuttal. They're probably used to people backing out and have their items confiscated all because these minions have memorised the name of the Act, the fine and the jail term etc to scare these innocent civilians.
The sad fact is that most people simply surrender and raise their white flags when government officials get in their face.
"Too much trouble lah! Can't win them lah! Better to lose RM500 than to lose RM25,000. I dun wanna go to court. Aiya what to do? Boh pien lah! Blame on myself being suay loh!"

But heh, I was such a hard-ass. I blame my roots with University student unions for my refusal to budge. I just thought I was bullied into a no-win situation. The bullies being the Customs and the Ministry of Stealth… I mean, Health. Why can't I send my items back despite the assurance me and my seller have given them? It is just something I couldn't swallow.
From my perspective, they gained absolutely nothing from destroying my items, and I stand to lose a lot of money for absolteuly no reason at all. Maybe its too much work for them to allow me to send the items back. Maybe their attitude really is susahnakeja!
"Too much work to let this guy get his refund lah! Need to sit through watching him pack and wrap everything up some more. Fuiyoh. Think I so free ah? I'd rather go home and watch Astro you know? Haiyah just pop it into the incinerator enough liaw lah. Make some BBQ-vitamins. Teeheehehe."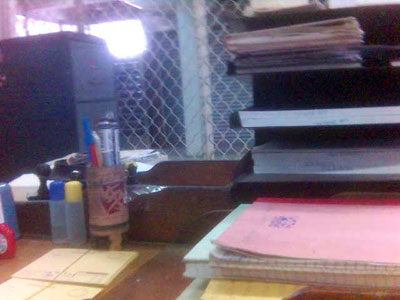 I think eventually they realised that it is only gonna reflect badly on them if they were to drag me to court over some vitamins. Two big government bodies versus someone who just wanted to take his supplements and get healthy. Besides I've created a win-win situation for them: They're not breaking any rules by not giving me the items, and by allowing me to return my items I get to have my refund. So who's losing?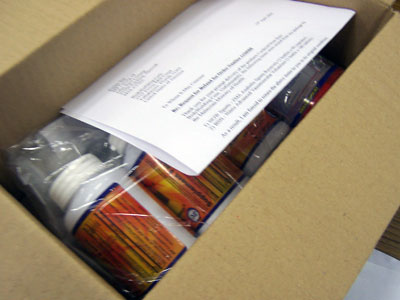 Which is why I'm glad they came to their senses. 🙂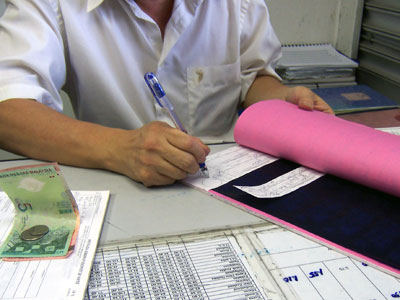 PHEW! Luckily I'm still here blogging instead of spending the night behind bars whilst risking my asshole being manually expanded. Heh! Sorry I deliberately update late to create suspense. 😉
This afternoon I went over to the Post Office and met with the official/minion from the Ministry of Health. No further questions were asked – I was given my supplements right away. With both the Customs and the Ministry of Health watching, I packed those four bottles of supplements into a box, paid RM15.30 for postage and mailed them off right then and there.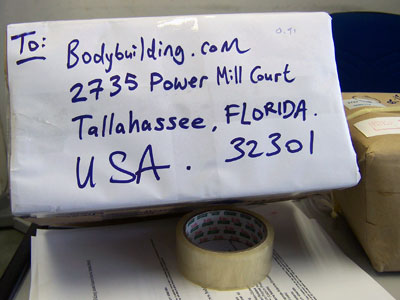 And that's the end of the story of a 22-year-old who questioned the decisions of the authorities, but yet managed to negotiate a situation that benefits everyone.
Let this be a lesson to be learnt: just because their ass is bigger, doesn't mean you're fucked. You won't be fucked if you don't just lie there and allow them to fuck you. Ok sorry for the crass language. But hey, if you believe you're right and they're wrong – question them, argue with them, negotiate with them and work out a win-win solution. That's the only way things can change.
So as I walked back to my car, I adjusted my underwear slightly to account for the slight expansion of my testicles. 😉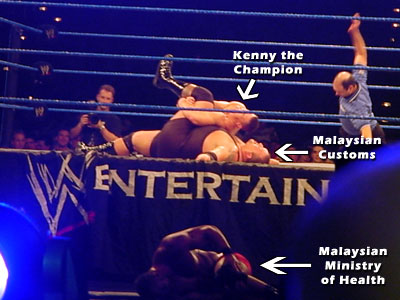 Kenny – 1 Malaysian Customs – 0