In the year 2006, I plan to: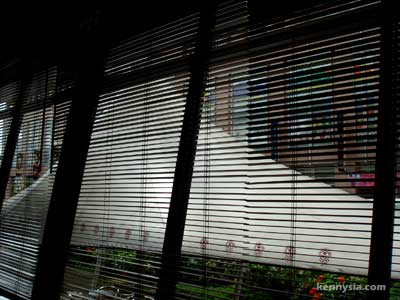 Stop guzzling alcohol like it's water.
Put 40% to 50% of my salary into savings each month.
(The above resolution is waived if I had to travel during that month.)
Ponder about my future a little bit more Scrap that, I have no control of my future after all. No point pondering.
Nabeh. Use less cuss words on kennysia.com. KNNCCB.
Stop writing about politics, and never use the "A***h" word ever again. Aiseh.
Remember Kenny, alcohol is not water… alcohol is not water…
Lose 10kg off the spare tyre around my waist. As opposed to gaining 10kg like what I did this year.
(The above resolution is waived if I'm really really hungry.)
Travel to Singapore once every few months. I can never get enough of Singapore. But can someone like, ask the hotels there to charge a little less?
Carefully read the MRT Station regulations before proceeding to take more photos inside the City Hall MRT station.
Alcohol bad. Kenny good. Kenny no drink alcohol!
Most importantly, avoid slacking off from January to November, then try to achieve all my new years resolutions in bloody December!
What is your new years resolution?

Nicole is finally back from Perth and I'm flying off to KL later today to meet up with her.
Things I plan to do in KL:
– Countdown to the new year at Zouk and KLCC!
– Get a haircut from the Lab at Hartamas.
– Wrap my hands around Danny's All American Hot Dogs, also at Hartamas. Mmmmm….
– Do a studio shot at Portrait One. Thanks Kid!
– Decide whether to get the O2 Atom or the Eten M600.