At Level Up Fitness, we have a suggestion box.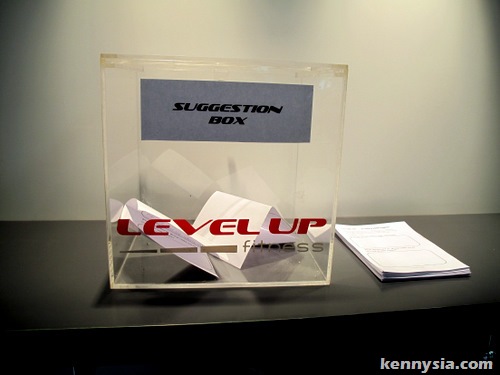 To me, it functions a bit like a blog comment box. Except it's all in real-life.
From time to time, I'd open it up to see what my blog readers customers have to say. Also to find out how I can improve my place.
Just the other day, I stumbled across this gem.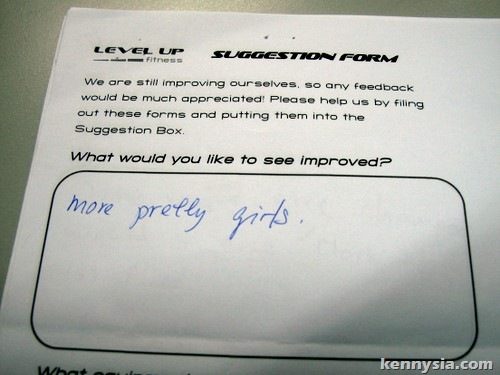 Not something within my control, but I certainly appreciate his honesty. :)