Steve Aoki is many things.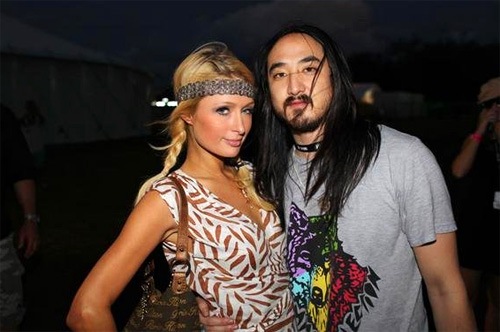 He is an internationally-known DJ specialising in electro-house music.
He is the founder of independent music label Dim Mak Records.
He is the half-brother of sultry Sin City star Devon Aoki.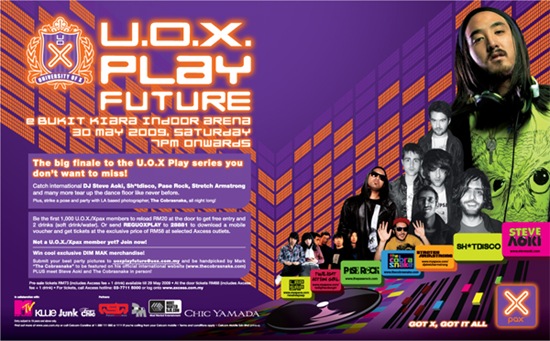 He is also coming to Malaysia to play at the U.O.X. Play Future party this Saturday, 30th May at the Bukit Kiara Indoor Arena.
The first 1,000 U.O.X. or Xpax members to arrive at the door and reload RM20 to their SIM card get free entry and drinks. Otherwise, tickets are RM73 pre-sale via Axcess, RM88 at the door, or RM53 if you are a U.O.X. member who texted 'REGUOXPLAY' to 28881.
This is Steve Aoki's second visit to Malaysia. If you've been to his KL gig last year, you'd know how wild this guy's party can get.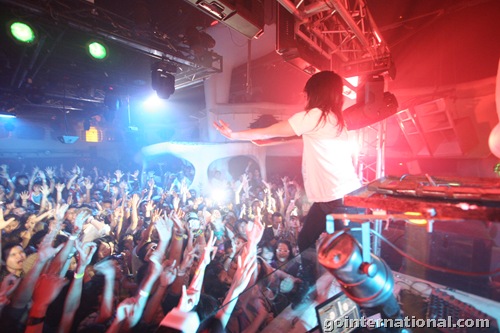 The club was literally packed tighter than a can of sardines! There was not even much room to dance at all. Everyone pretty much just huddled together, jump at the same spot a few times with their hands up in the air and wave it like they just don't care.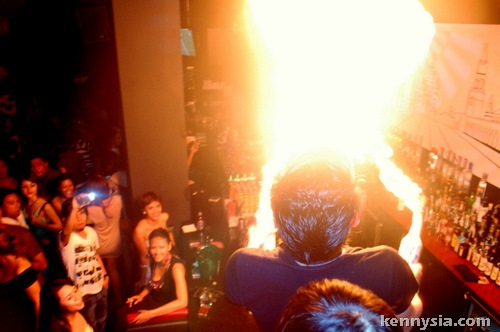 At least this time round, it's inside the roomier Bukit Kiara Indoor Arena. The crazy DJ with the long hair is also flying in his friends from the Dim Mak label directly from New York, DJ Pase Rock and Stretch Armstrong, as well as DJ collective Shitdisco from Glasgow, Scotland.
Ever heard of them? No? Me neither. ;) But it doesn't matter because they are all from Aoki's record label, so they must be good!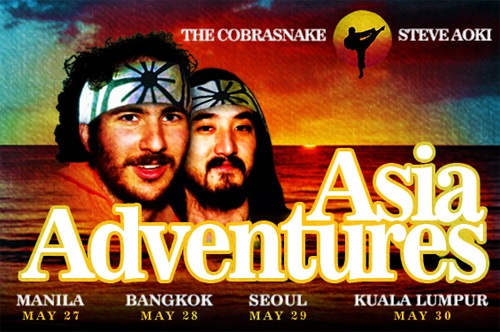 Now add Los Angeles party photographer The Cobrasnake into the mix. Then round it up with local DJs Twilight Action Girl and Lap Sap, and you got yourself a recipe for a electro/house/punk disco fit to be called the Grand Finale of U.O.X. Play parties.
MTV, KLue, Junk and Tongue in Chic magazines are the engineers behind the series of U.O.X. Play parties happening around town. With these people behind it, it's pretty much a guarantee that they're gonna tear the house down this Saturday for their final night out.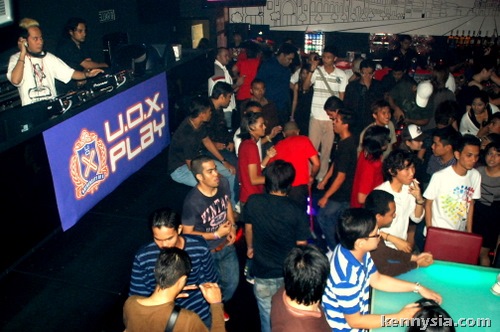 Anyway if you've never heard of Steve Aoki, Twilight Action Girl, Lap Sap or any of the names I mentioned, then forget it lah.
Most likely it is because:
(1) You don't hang out at Barsonic on Friday nights, or
(2) You don't groove to electro house music, or
(3) You're too old for this, or
(4) You only listen to singers like Mawi.

But hey, that's okay. Absolutely nothing wrong with liking Mawi. Really.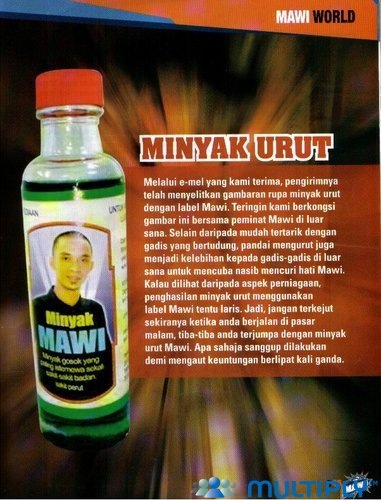 You can always stay at home and rub yourself all over with this... Minyak Urut Mawi.