... of his pet hamsters.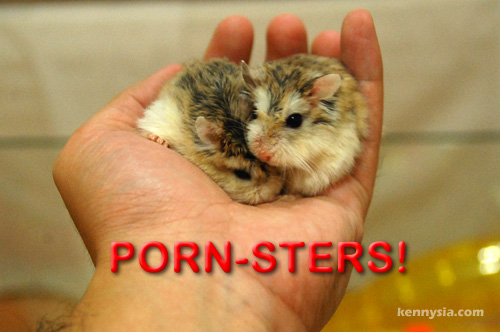 There's nothing quite like watching your two innocent furry little creatures going at it at supersonic speed. That's after one year of wondering why they never mated.
Goodness. They sure are horny alright. Look at them go!
Even my phone doesn't vibrate as quickly as they did.