Still reeling from the excitement of the MTV Asia Awards this past weekend.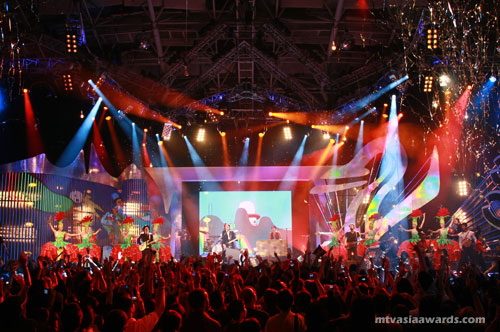 Although I did not get to watch the show inside the live arena, there are still plenty of moments of highlights for me. The MTV Asia Awards definitely tops the list of the most memorable events I attended this year.
Here are some more photos I did not managed to post up during my 7-hour-long live blogging on Saturday.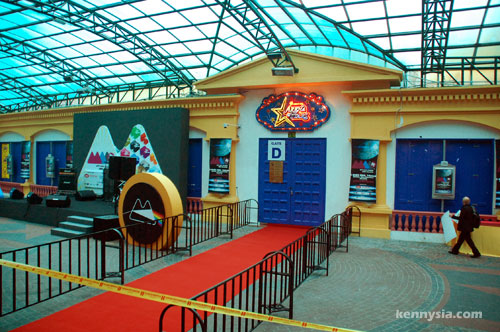 Apparently there were two Red Carpets. One for VIPs to go front of house, and the other for artistes that goes backstage.
We were waiting at the VIP Red Carpet for over an hour before we realised that it was unusually quiet for an international awards show, so I rushed to the correct Red Carpet 15 minutes after it started.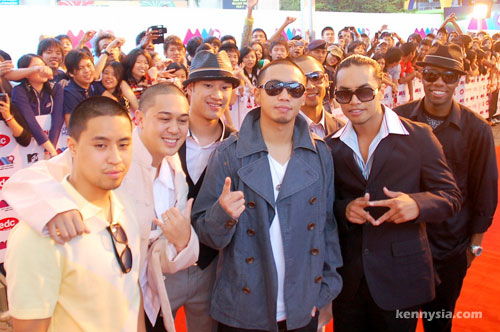 The Jabberwockeez. I got their name wrong the first time because to be honest, I've never even heard of them!
They're a dance crew from the US who won a dance contest, and now they get to travel the world attending awards shows like these.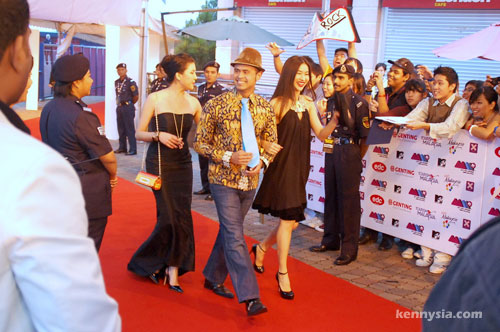 VJ Mike doing the Red Carpet with two lovelies. Oh how I wish to be in his shoes one day.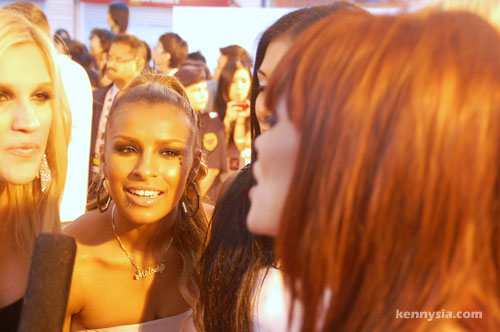 Without a doubt, the biggest name on the Red Carpet is The Pussycat Dolls.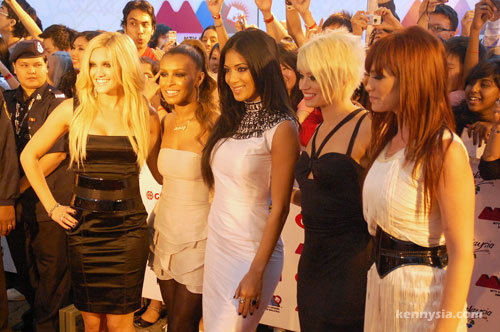 They received the biggest cheer from the crowd, and deservingly so.
No, the police makcik on the left is NOT a Pussycat Doll.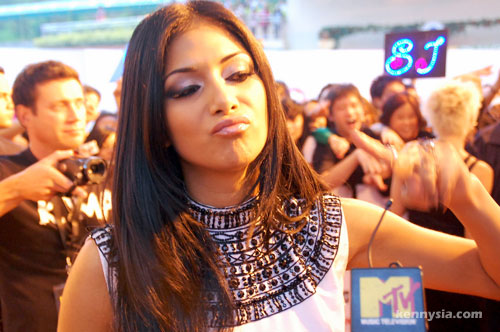 The lead Pussycat Nicole Scherzinger pimping it for MTV.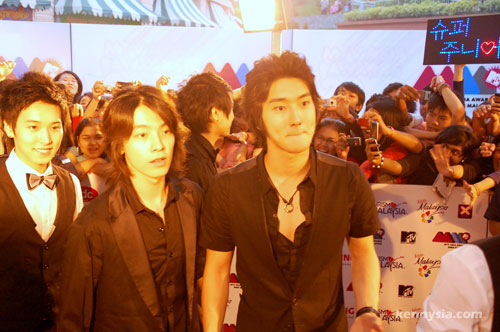 Immediately following the five-member all-female band from the US, is Super Junior, the eight-member all-boy band from Korea.
The girls are all going nuts over them. Why lah do girls like pretty boys so much.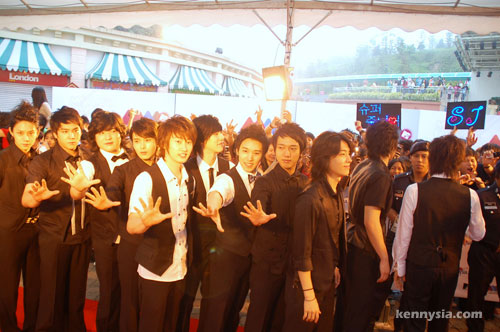 This is Super Junior, grabbing an imaginary boob.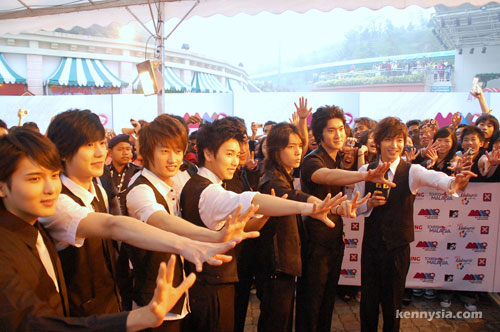 I wonder, when Super Junior eventually get to like, 70 years old, are they gonna change their name to Super Seniors?
Hmmm.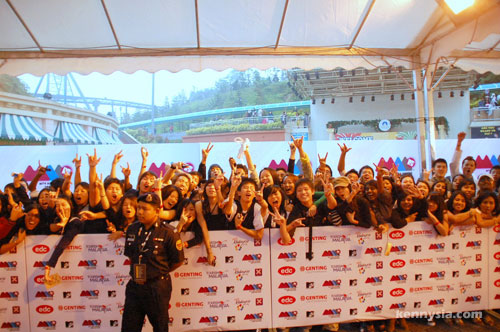 MTV fans on the other side of the barricade. You guys really made my day lah.
I was there to snap photos for kennysia.com, but these guys spotted me and started chanting my name! It was an awesomely kick-ass moment for me, because I don't get acknowledged like that very often. Somemore so many stars were there to outshine me.
One reader even caught me doing the live-blogging thing on my HP Mini.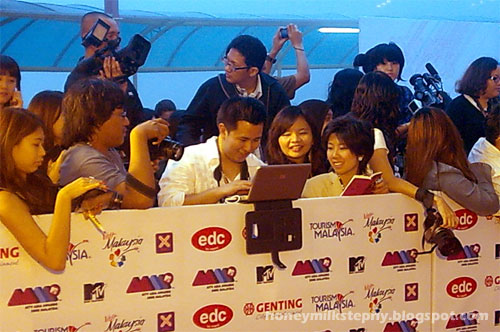 It was a highlight of my evening but also kinda awkward because I don't know how to react to that.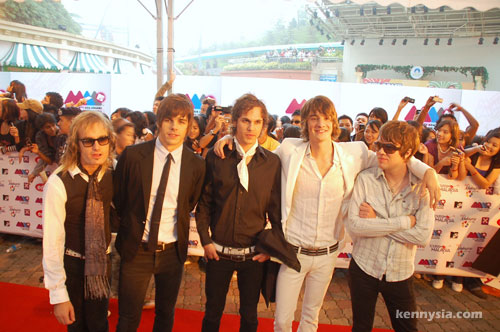 The Click Five came out next.
That's when the fans bastardised their hit song Jenny and instead sang, "Kenny, what's the problem?"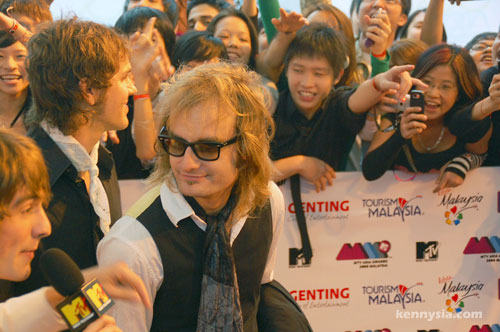 I know what's the problem.
Me not being able to get into the show, that's the problem!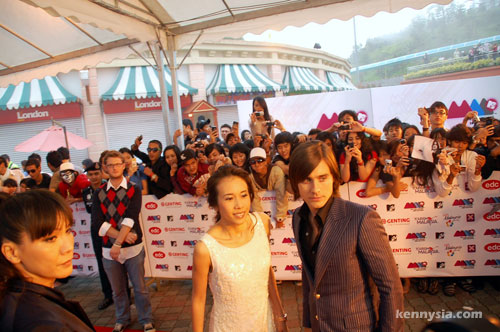 HK superstar Karen Mok and US superstar Jared Leto spent at least 20 minutes on the Red Carpet, taking photos and shaking hands with fans.
The two hosts received the biggest reaction from the crowd after the Pussycat Dolls.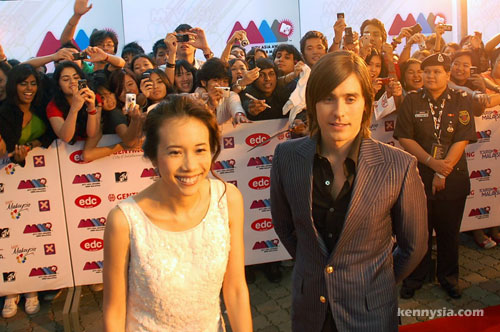 I've always been a fan of 30 Seconds To Mars, the band fronted by Jared Leto, so to be able to watch him in person was a major "fanboy" moment for me.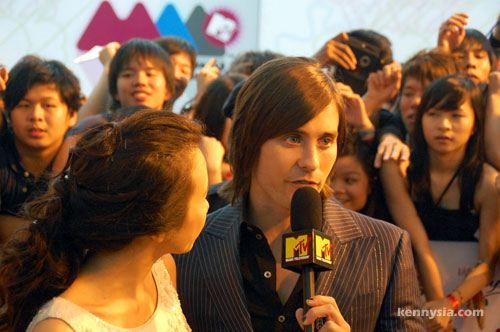 I have always imagined him to be more cool, mysterious and reclusive, suited to the type of angry rock music that he plays.
Surprisingly Jared Leto was warm, friendly and very charismatic. No wonder the girls love him.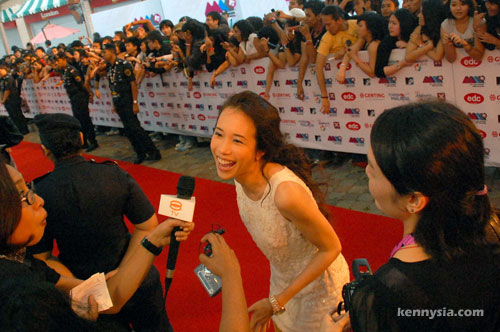 Hong Kong superstar Karen Mok spoke exceptionally good English without that annoying accent that plagued most actors from Hong Kong.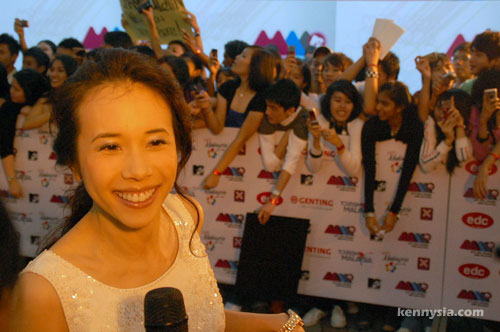 She is surprisingly petite. And also very skinny.
She is so skinny, she made Cheesie look fat.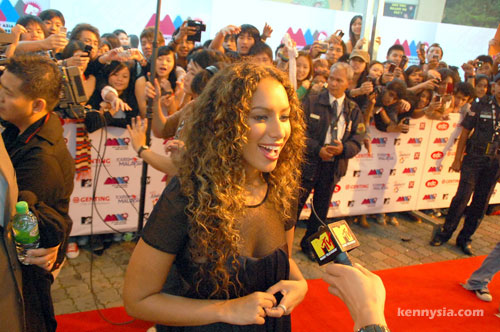 The most elegantly dressed star on the Red Carpet is British sensation, Leona Lewis.
I don't think I remember seeing her at the after party. I think she took the award and left.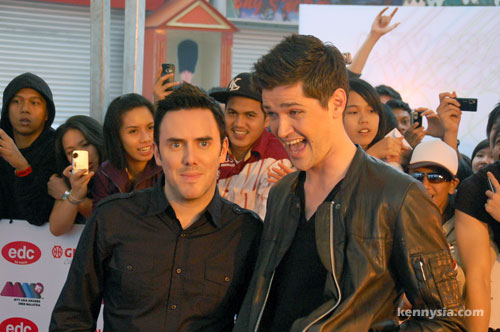 Irish band The Script was definitely at the after party. Too bad they didn't pick up any award.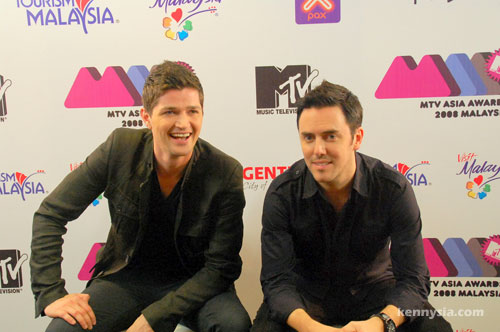 The Script is not very well-known here, but whilst everyone else were behaving a little full of themselves, The Script vocalist Danny is possibly the most down-to-Earth person among all the international artistes attending the awards.
You shall see why later. ;)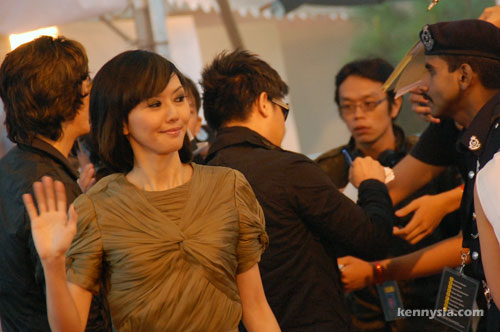 Singapore's Favourite Artist Stefanie Sun, came bopping down with band Electrico.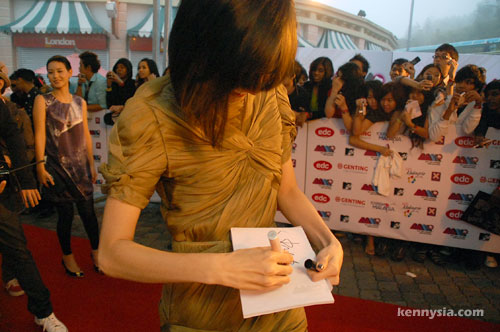 She also signed my autograph!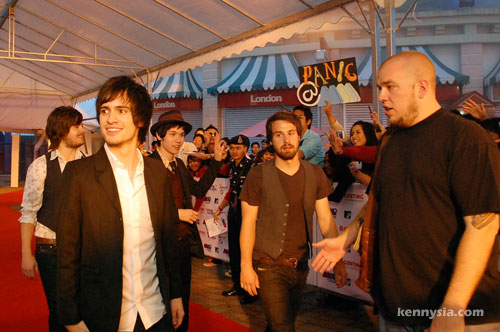 Panic At The Disco came along with that big bald burly bodyguard of theirs.
The bodyguard made his presence felt at the after party, stopping people from getting anywhere close to the stars.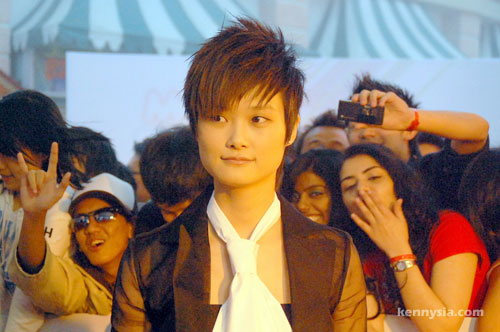 Favourite Chinese Artist Lee Yu Chun came, took her award and left.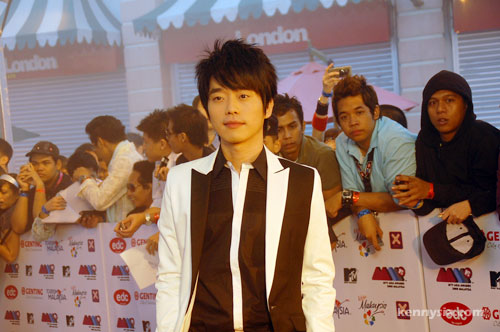 My ex-CHMS No 1 schoolmate Nicholas Teo also came, took his Favourite Malaysian Artist award and left.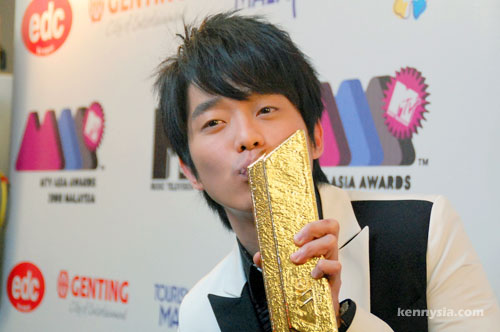 To be honest, I'm kind upset Nicholas Teo did not acknowledge me eventhough I attempted to speak to him twice. First on the Red Carpet, thenin the Media Room afterwards.
I'm not sure if he's pretending not to recognise me or if he really does not remember me, but I think that's the kinda overprotective attitude most Taiwan-based pop artists are expected to have.
That's very unfortunate, because it seems to insinuate that pop artists are on one level higher than than normal folks.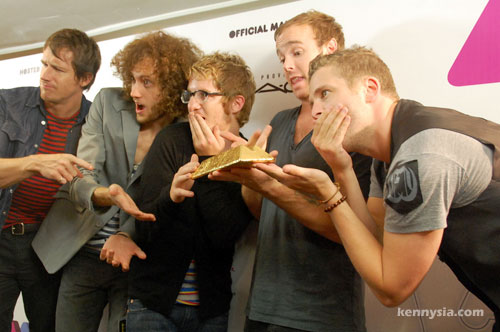 It's unlike OneRepublic, who have no qualms acting goofy and poking fun at themselves.
Personally, I thought the awards show was kinda short. Security stopped checking for passes halfway through and I could sneak in if I want to. I was ready to pack my bags and leave the Media Room, but just when I was about to do so, they abruptly announced the end of the show!
It was only 2.5 hours long from start to end!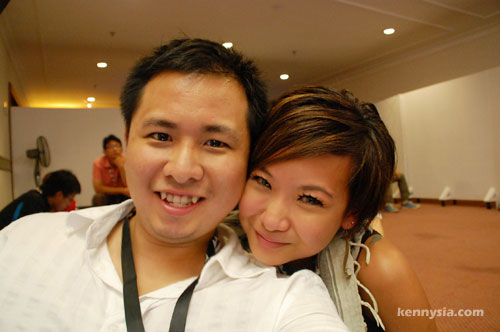 Heck, it was boring as hell being stuck in the Media Room the whole evening while the live show was going elsewhere.
Thanks to a certain mythical winged creature, I was lucky enough to get passes to the official after party.
There I met beauty queens Adelaine Chin and Levy Li.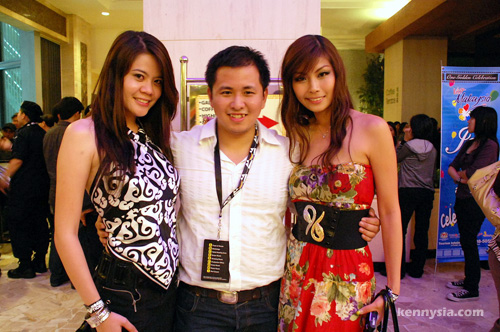 One is Miss Malaysia Universe 2007 and the other is Miss Malaysia Universe 2008.
Since I'm in the middle, does that mean I'm Miss Malaysia Universe 2007.5?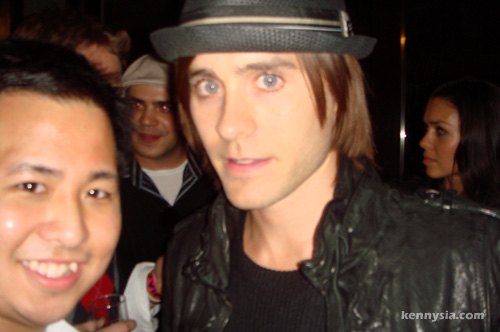 I managed to slip into the VVIP lounge.
There, I took a photo with Jared Leto, who had a hard time trying to enjoy the party because too many damn people was trying to take photos with him.
I spent the rest of the evening pretty much mingling with the usual bunch of people I mingle with in KL.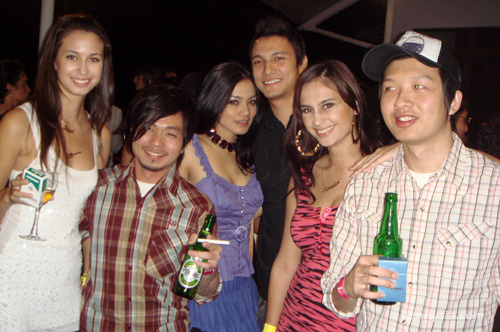 Now, something very juicy happened at the party.
See, I've always heard that rock stars always get groupie action whenever they travel abroad, but I never really believe any of that is true. That was, until last Saturday night.
I'm not gonna reveal any names because: (a) that girl is a friend of a friend, and (b) I don't wanna jeapordise my chances of going to exclusive parties in the future.
Suffice to say, there was some hot and heavy action inside the VVIP lounge at The Coffee Terrace involving a leading member of an overseas band and one of our local chicks! And not just any chick - this one is a pretty damn hot chick!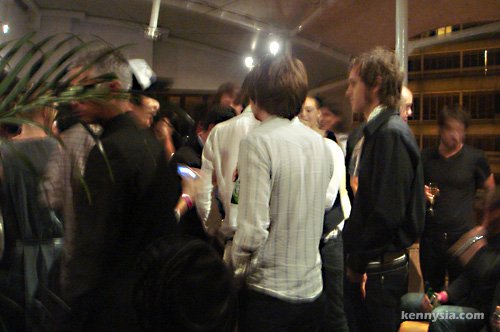 This was what I saw.
First, they were sitting on the couch together. They were talking. She was flirtingy stroking his leg with her foot. Then they kissed.
Next moment, she was throwing one leg him and they kissed further, passionately, licking her tongue all over him like he's a 7-Eleven Slurpee.
Then came the eye-popping moment.
This girl literally climbed on top of our international rock star, straddled across his lap and proceeded to suck his brains out!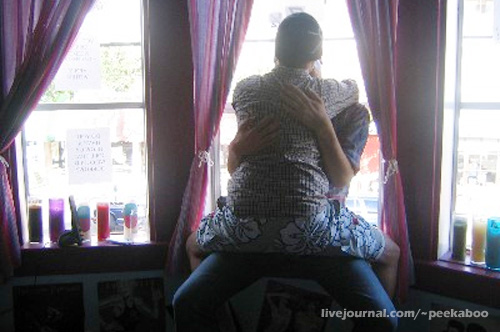 Bear in mind, this was in full view of people around them. Whoever said Malaysian girls are conservative have obviously never been to an MTV Asia Awards after party. ;) I don't think I need to second guess what happened afterwards.
All I can say is, I'm sure my eyes are not the only thing that "popped out" that evening.
But enough about them. Here's something a lot milder, a lot less scandalous, but still a highlight of the event for me.
Earlier I wrote that Danny, vocalist from The Script, is the most down-to-Earth international artiste at the MTV Asia Awards.
This is why.
I've been kissed, BY A MAN!