Hello everybahdy, this is Egg McMuffin.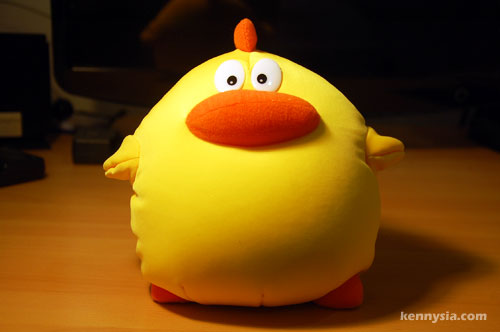 Egg McMuffin is a present from Pinkpau. It's yellow, it's round and it's very very soft. I have been obsessing over him ever since I saw it on her blog, so she bought one for me right before she left for New York.
Thank you, Su Ann. Now I have something to use as a football.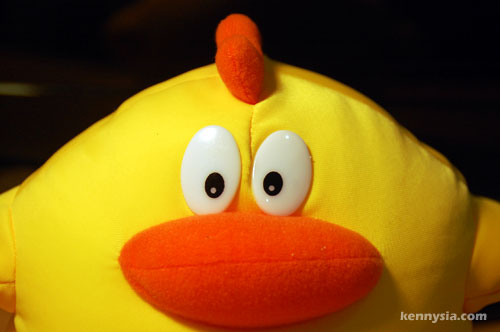 Kidding!
Don't worry, I will sayang my Egg McMuffin so when you come back he can mate with your Egg McMuffin. I know your Egg McMuffin is male as well but that is okay.
They can just swear on a religious book and pretend it never actually took place.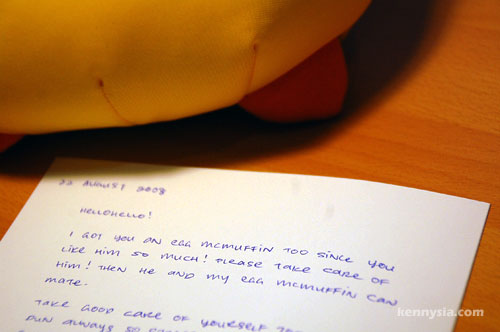 Thank you again. I really like it. I also have no idea why I like your overstuffed round chicken so much.
But I think it's because I secretly think he looks like me.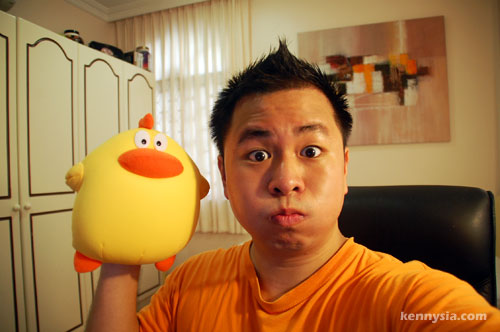 Yes, our resemblance is just so uncanny.