Finally, Chelsea Football Club has arrived in Malaysia!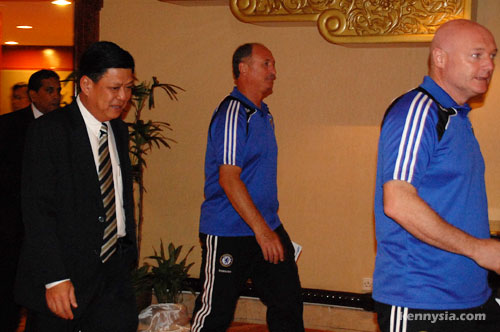 A lot of readers have been anxiously awaiting for my interview with Luiz Felipe Scolari.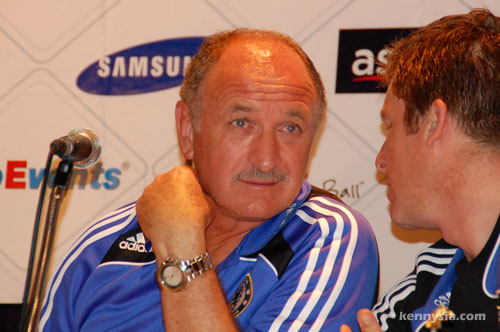 The thing is, I have been unable to get on the phone with Chelsea coach, and he has yet to even reply my e-mail interview! Bugger Scolari, kennysia.com too small fry for you is it!?
Doesn't matter, because there are still plenty of things to get excited about.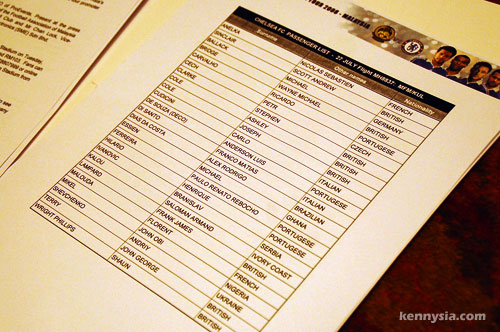 Earlier today, 24 players from Chelsea's first team took the chartered MAS flight from Macau to KL.
Among the elite 24 are Chelsea and England captain John Terry.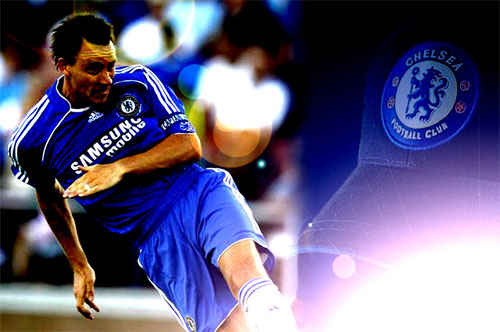 Scolari's first catch for Stamford Bridge, Deco.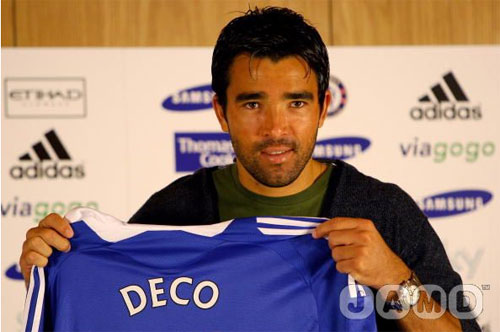 German national captain, Michael Ballack.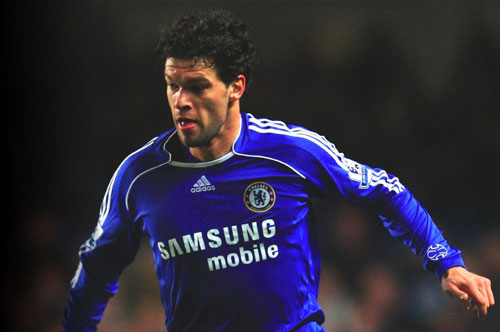 Star midfielder, Frank Lampard, one of England's highest-paid football players.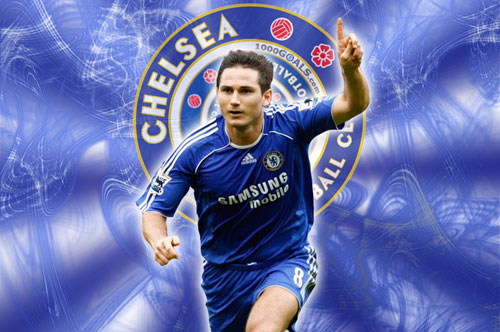 Also in town are of course, Chelsea goalkeeper Petr Cech, winger Joe Cole and defender Ashley Cole.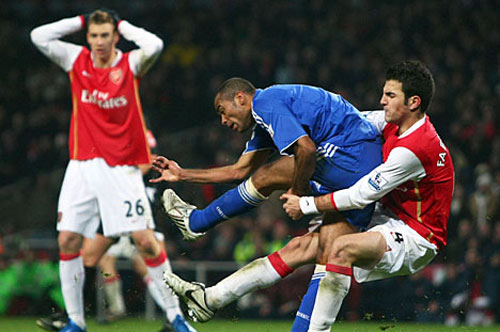 Notably missing from the 24 is notorious troublemaker Didier Drogba.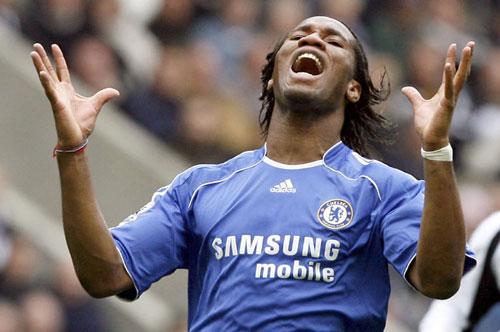 Maybe he already got a red card before he even boarded the plane to KL.
The Blues are here to play against Malaysia in Shah Alam Stadium this coming Tuesday at 8:45pm.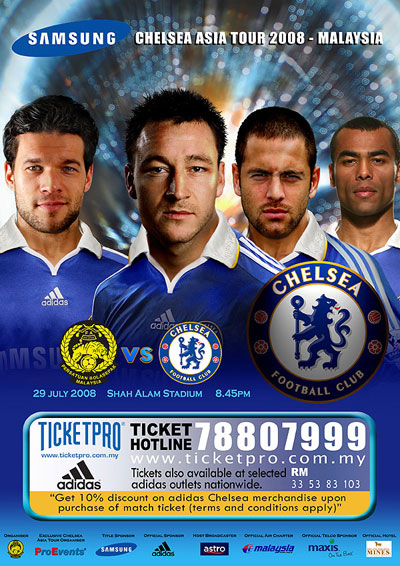 It's a rare oppportunity for us to witness one of EPL's Big Four in action before the official EPL season starts next month.
Word has it that exclusive official merchandise will be specially flown in for sale on match day. ;)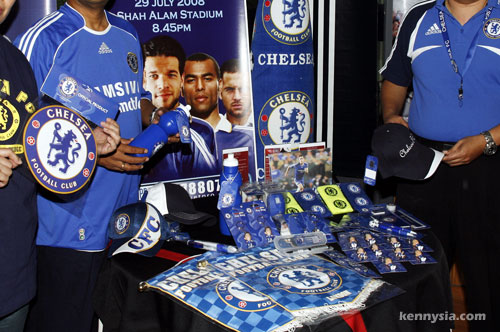 Today (Monday) from 4pm to 5pm, the team will be at the adidas store in Pavilion KL for autograph signing session.
Later in the evening at 6:30pm, the team will move to Shah Alam Stadium where they'll be doing their warm up for their upcoming match. Those with the training passes I gave out earlier will be able to meet and greet the players after they have finished.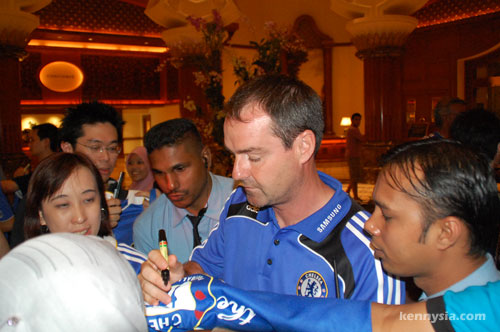 And of course, tomorrow night is Chelsea's match day against Malaysia.
Somehow I get the feeling that there will be more blue shirts in the audience than yellow. Poor Malaysian footballers.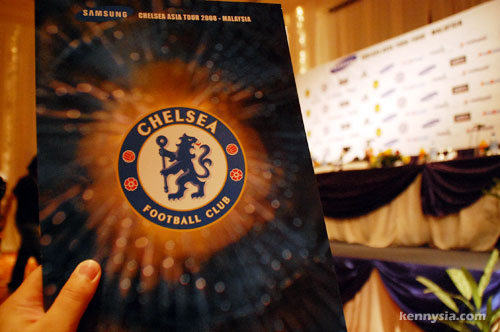 kennysia.com is one of the official media partners for the Samsung Chelsea Asia Tour 2008.
Last night, I attended the press conference at the Palace of the Golden Horses.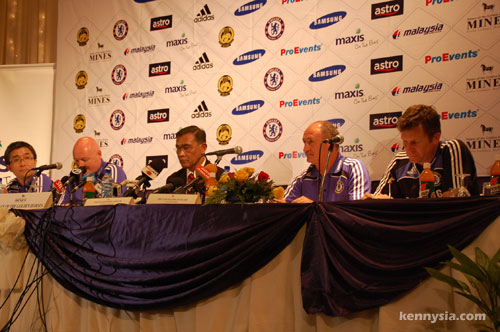 Luiz Felipe Scolari was there, and he fielded questions from the hundreds of journalists from various news media in attendance.
Most of the journalists there asked football-related questions, like "What's your strategy against Malaysia F.C.?" or "Why do you pick this player over that player?"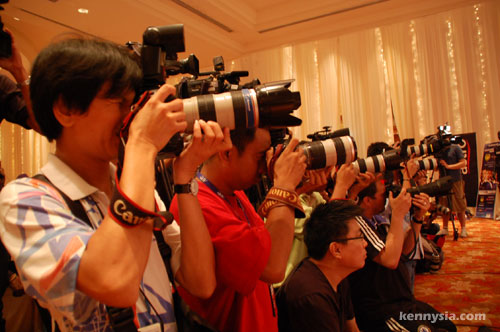 When I finally managed to grab hold of the mic, I seized the opportunity and asked Scolari a non-football related question.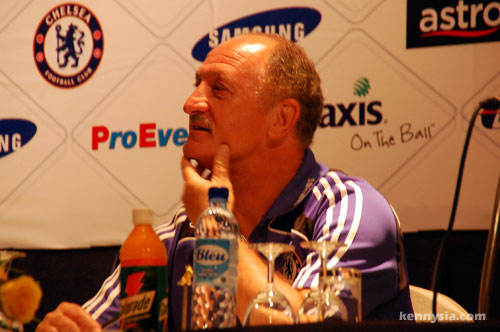 "Mr Scolari, I noticed that you speak many different languages. Have you picked up the Malaysian language and can you say to us a few words?"
This was how he responded.
Next, I'm gonna teach him say KNNCCB.