I got myself the latest Sony DSC-T9 about two months ago.

src="http://pagead2.googlesyndication.com/pagead/show_ads.js">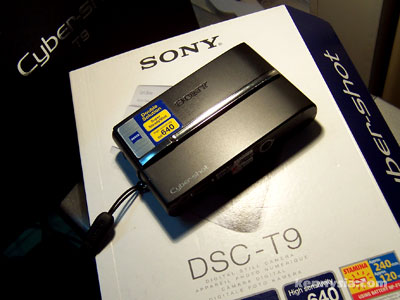 The Sony shop at Tun Jugah was selling it for RM1,639 with nylon pouch and 256MB card. It's a pretty sweet deal.
I bought it to replace my trusty Kodak DX6340, which has been serving faithfully kennysia.com since the dawn of time.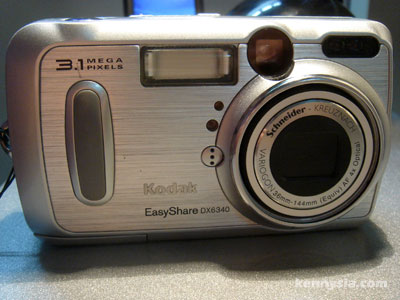 I like my old Kodak. It's capable of taking amazing shots like the ones you see here. The only complaint I have is that it's built a bit like Kenny Sia - too slow and too damn bulky.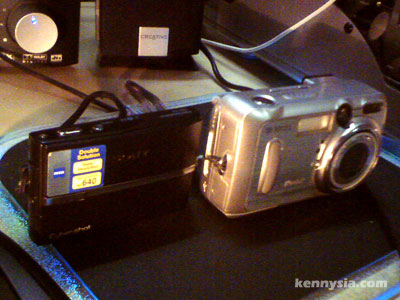 The svelte Sony T9 is completely different from the monstrosity that is Kodak.
It comes in two flavours, silver and black. I chose the latter because silver is so passe and we all know black is the new black.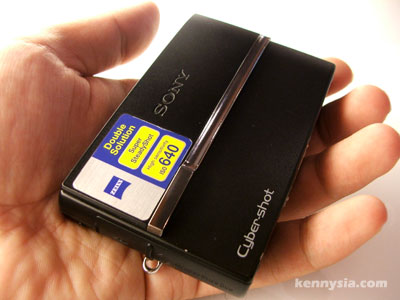 Measuring no bigger than a deck of cards, the camera fits comfortably in the pocket of my pants without my humungous testicles getting in the way.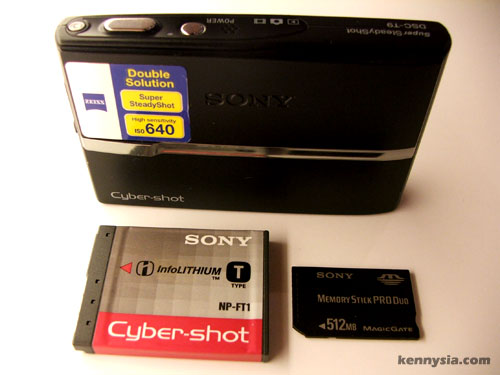 The camera supports Sony's proprietary Memory Strick Pro Duo (that's a mouthful) and InfoLithium battery. Sony is the only digital camera manufacturer in the market that shows you how many minutes you have left on your battery.
The downside of course is that all these bloody "proprietary" stuffs can cost an arm, a leg and your first born baby.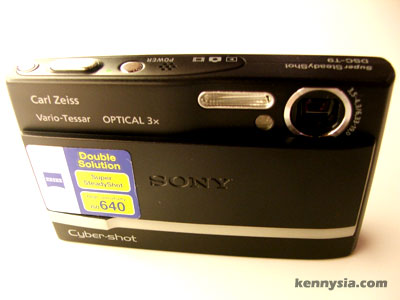 The Sony T9 oozes sex appeal. I like how it's front cover slides down with a satisfying snap, revealing the lens and activating the camera. How cool is that?
Like most Sony cameras, the T9 uses Carl Zeiss lens, whoever that bastard is.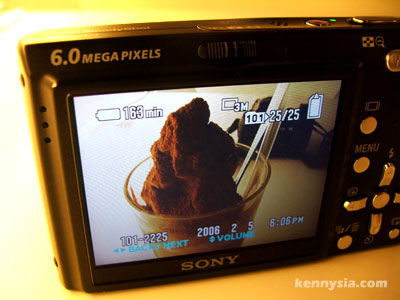 The thing I love most about this camera is on the back. Despite having a small real estate, Sony manages to pack a full 2.5" LCD screen in it. It's hi-resolution and the photos look great in it, not like those bullshit LCD screens Casio uses.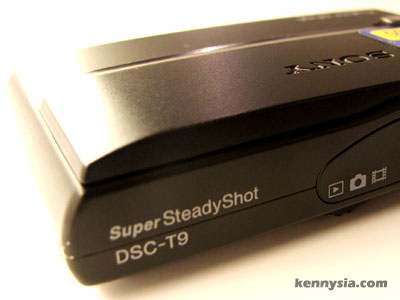 Of course, the biggest selling point of this baby is what Sony likes to call "Super Steady Shot". Steady steady pom pi pi.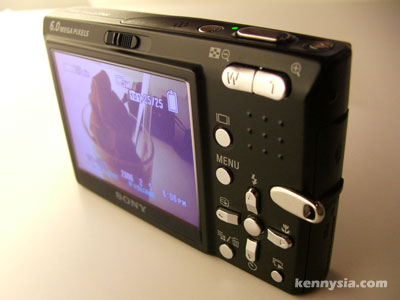 In theory, it is supposed to correct Shakyhands Syndrome that usually occurs when noobs take photos of chiobus.
In practice, theory always fail. I find that the improvements aren't all that obvious with or without "Super Steady Shot".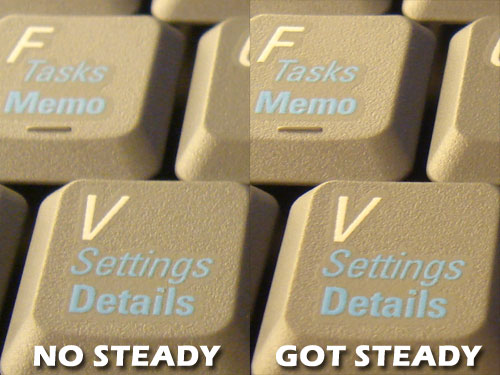 I took the Sony T9 out for a ride with my old Kodak DX6340. Here are the results.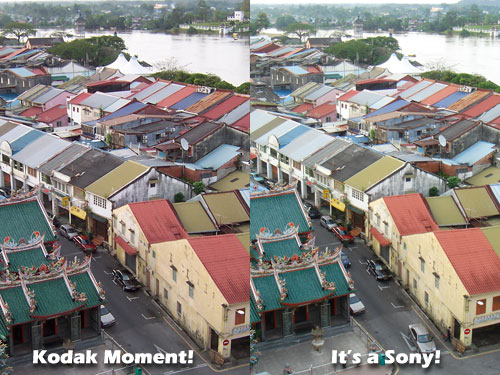 Personally I prefer the Kodak's image quality.
One thing I don't like about the Sony camera is the lack of manual functions. I need it to take stunning night scenes. The T9 allows you to set a night mode, but it can't do long expsure. That sucks.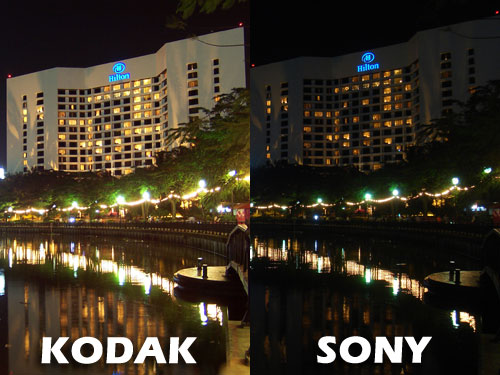 There's a lot to like about the Sony T9 eventhough it isn't perfect. The Kodak may take better pictures but it's a chore bringing them around due to it's size.
Not sure if this is a wise idea, but I plan on carrying the camera with me during the race over the weekend. Then maybe I can secretly take photos of other marathoners.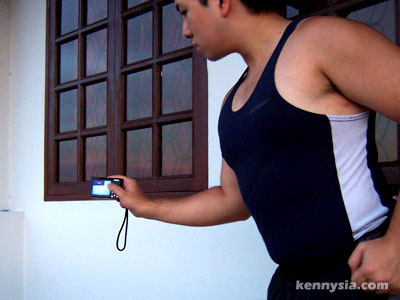 The Sony T9 is slim, light and a great joy to use. Extras like the "Super Steady Shot" though not necessary, is a definite plus.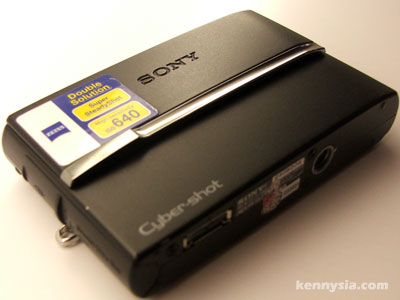 For someone who likes to take his camera everywhere he goes, this droolworthy camera is just perfect for me. :)