It's love season again!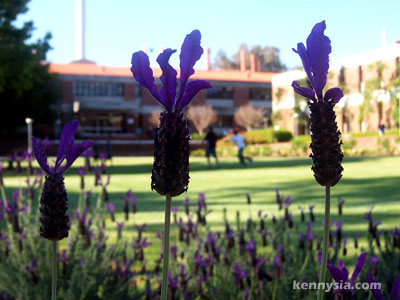 About a year ago, Finicky Feline wrote an amusing entry listing the guys she'd hypothetically date based on their online personalities. I thought it was pretty cute (partially because I was on it. hehe)
It's always been very difficult and time-consuming to know someone new online. You spend a lot of time chatting and e-mailing to find out about that person. With blogs these days, things are sped up a lil bit. You can usually get a pretty good idea what a person is like from their blog before you even meet up with him/her.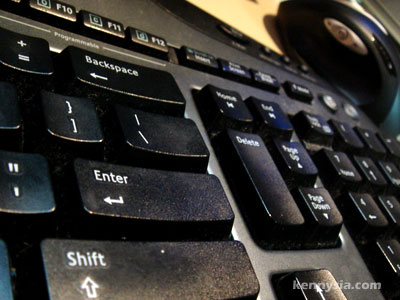 In the lead up to Valentine's Day, I thought I'd put up a list of chicks I'd date solely based on their online personalities. Looks sorta count. Habits and real life personas don't. I'm judging them based only on how they present themselves online and nothing more.
Oh, and I better emphasise that we're only talking about a HYPOTHETICAL situation here. ;) I'm absolutely not trying to go after any of them. So to the boyfriends of the girls below, you can put away your sticks and parangs now. Don't bash me up hor.
Girls I'd date, in no particular order.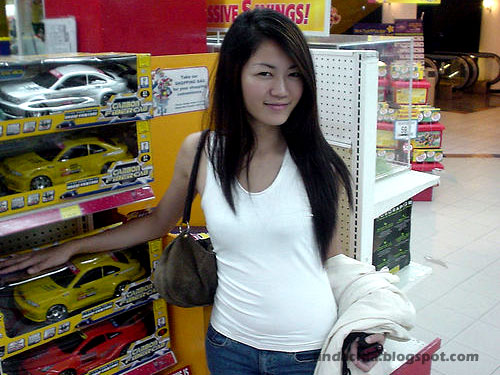 This girl is all class from head to toe, but Linda is more than just a pretty face.
I've seen so many guys mistook her for an idiotic slut, and then I watch them get shredded to smithereens by dear Linda without her even breaking a sweat. It shows that she's tough and independent enough to defend herselves, and all the small obstacles in life mean shit to her. Too many girls are bitching and whining about every damn thing from boyfriends to Hello Kitties these days, Kick-ass chicks like Linda Chia is rare gem. Low maintenance also. Nice.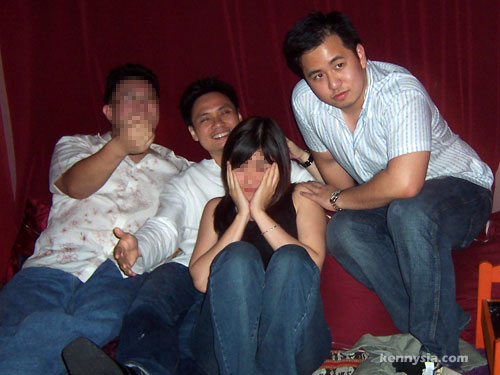 She has it all. The brains, the wit, a stable career in engineering. I read about how she tried quitting smoking, how she's picking up Mandarin, how she dealt with breakups. Unlike many others, this girl is not vain, not narcissistic and definitely not a bimbo. In fact, FF has already achieved and experienced much more than anyone her age could imagine. She is just full of inspiration and determination, and I reckon she should be the role model for all young emo girls out there.
What I like is that she writes really well and puts up awfully truthful entries on boys, girls, and boy-girl relationships. Although she can be a lil intimidating at first, the moment of truth came when I rang her up during my last trip to Singapore. She was already fast asleep so when she picked up the phone, all I could hear was the most erotic bedroom voice on the other end.
"Heelllloooo?"
For a while there I thought I was calling 1900-GirlsChat.
Nabeh, she just put up a post saying she won't date Saggitarians! :(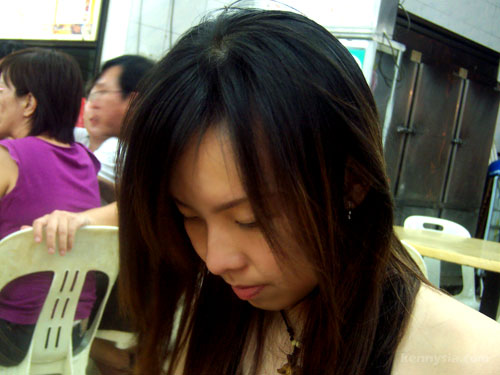 The real question is, who doesn't want to date her? FireAngel is sassy, she's pretty, and she's absolutely downright hilarious. I like that. If you're not convinced, check out her homemade video here (not the one like Paris Hilton lah, you dirty-minded bastards!)
FireAngelism is not just a blog. It's an attitude. No no no, it's a RELIGION. And I'm a follower. So don't even think of putting up stupid cartoons of her or I'll burn down your blog.


There's actually a lot more lah, but I'll just put up these three 'cos this is getting long and it's getting late.
But I think it's pretty clear the type of girls that I like, right? I like the smart, informed, witty and intelligent ones, independent and strong on their own, yet not afraid to kick some serious ass when the situation calls for it (as long as it's not my ass).
Think Angelina Jolie in Tuan dan Puan Smith.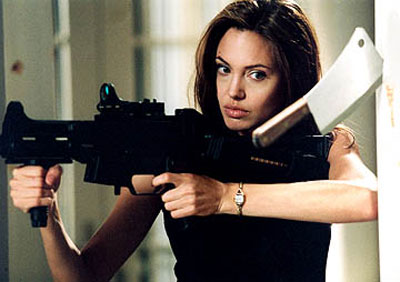 Those are really sexy qualities in a lady, and I think those girls have it and more.


Is there someone online, blogger or not, that you don't mind dating if the circumstances are right? Perhaps now is the time to brighten up someone's day and let that person know. :)