Hari Raya matters more to me this year compared to previous years. To my Muslim friends, it marks the end of Ramadhan.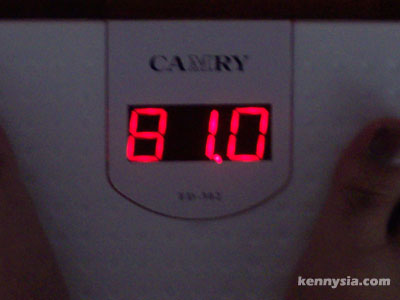 To me, it marks the end of my Detox Diet. Woohooooo!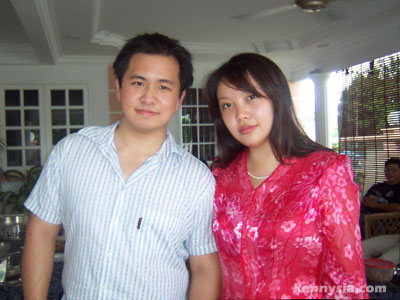 This is Aileen, who generously invited me to her Raya open house.
I knew Aileen from way back. We kinda lost touch for a while, and now she's an English teacher working in Johor. She told me once that one of her Form 3 students reads kennysia.com. Ehhh... my blog is not educational material ok!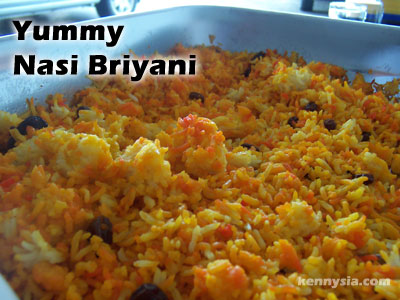 I like going to Aileen's place for open house because she always prepares gastronomical amount of yummy Malay/Indian food.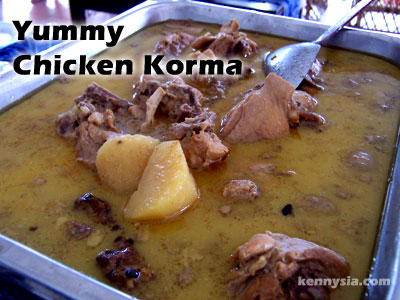 This is chicken korma, a mild curry made with yoghurt, cream and nuts.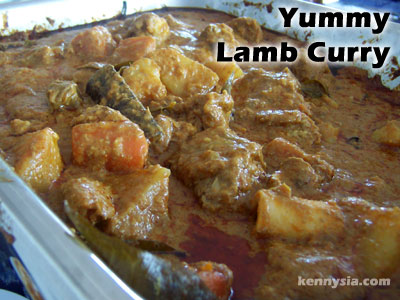 This dish is super-tasty and oh-so-sinfully oily. The lamb curry is easily my favourite dish from the buffet table, and I don't even like lamb.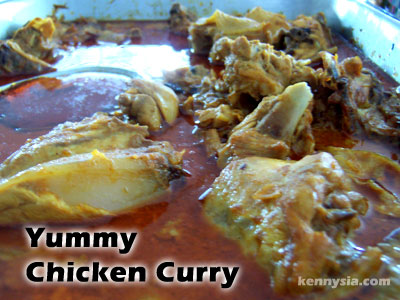 Red chicken curry, or rendang, or masak merah, or whatever. I'll be honest. I couldn't differentiate between the different types of Malay dishes.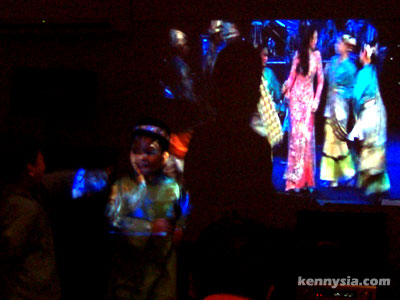 Having been away for so many years, I forgot how beautiful the Malay culture is. Even back home, I live in the Chinese-dominated Kuching South and seldom get the chance to know many Malay friends. It's fulfulling in a way watching friends and families coming together celebrating Raya.
These are Aileen's friends, Amy and Cecilia.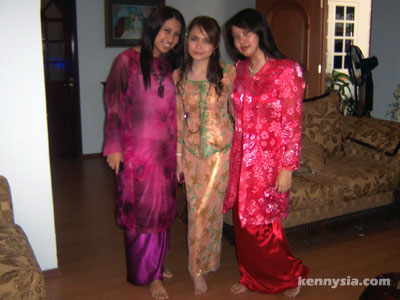 I always thought Malay clothes look like pyjamas, but everyone at Aileen's place look so fabulous in lustrous traditional Malay clothing. I actually felt out-of-place with my shirt and jeans.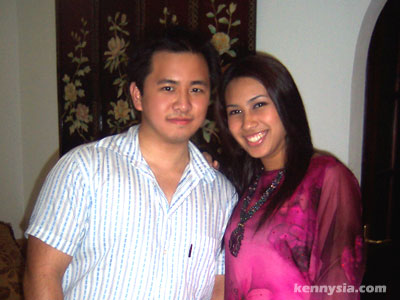 This is Aileen's cousin Amy. She's the only finalist from Sarawak in the 3rd season Akademi Fantasia (Malay language version of an Idol-format singing competition). Gotta love her purple-coloured baju kurung.
I went home after spending a good 2 hours at Aileen's place. I was full after two rounds at the buffet table, each time filling my plate to the brim with nasi briyani topped with delicious curry. You can't blame me for being such a glutton though. I hadn't touch meat for 3 days!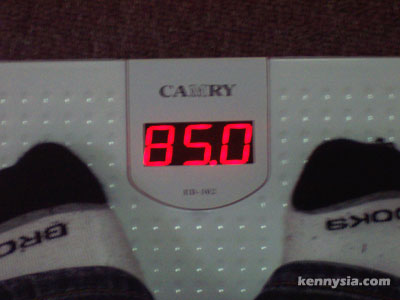 Crap.