Poor dude. He needs to get his money back from whoever made this sorry-ass signboard for him.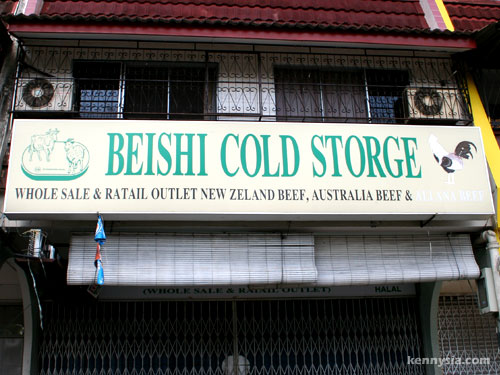 Poor signboard maker. He needs to seek out his primary school English teacher and ask for a tight slap across his face.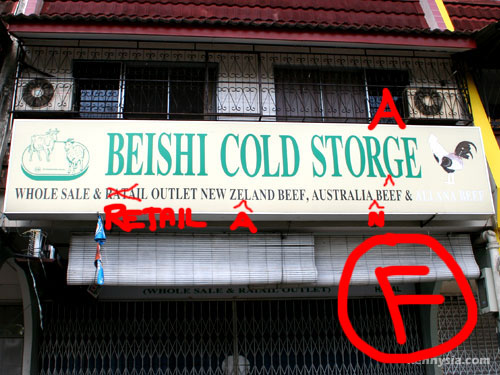 I don't think there's another signboard out there with more spelling mistakes than this one.