A year ago, I wrote a entry titled the kennysia.com Kuching Food Awards.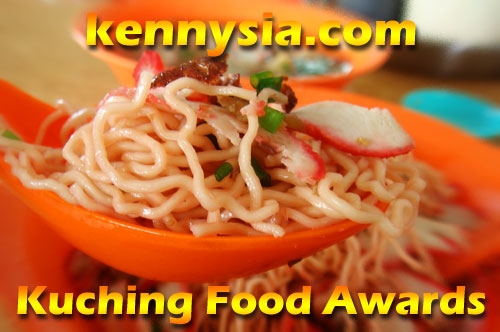 It was meant to be a list of what I personally think are the best food around Kuching, Sarawak.
In the end, it turned into a topic of wild debate and controversy. Although there are many visitors to Kuching who found that list useful to find good food here, there are also many Sarawakians who hated me with vengeance because I erroneously left out a lot of good recommendations on my list.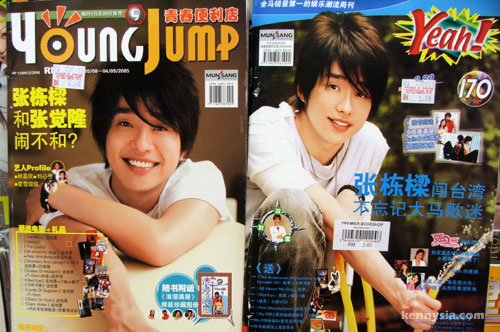 The kennysia.com Kuching Food Awards honours the best-tasting food you'll ever lay your tastebuds on in Cat City.
But it was last updated one and a half years ago. Since then many new eateries have popped up all over the place.
Good places go bad, bad places go bust, and big ass franchise chains from KL have taken over the casual-dining scene in Kuching by storm.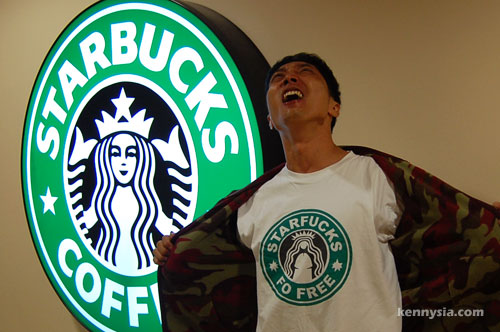 Yet, even with the unforgiving assault of the Starbucks, the Secret Recipes, the Sushi Kings and the Kenny Rogers over the past 18 months, I believe there's still a place for good ol' cheap hawker food in the unpretentious side of Kuching.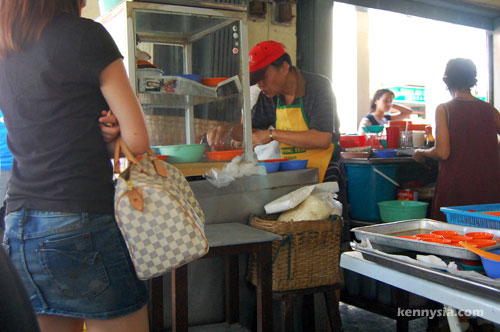 So here's the thing.
I am a proud Kuching boy, and I stand by my belief that my hometown has the BEST hawker food scene in the whole of Malaysia. (Sorry Penang and Ipoh, its our time to shine.)
In two weeks time, Pussytown will be inundated with thousands of visitors from all over the world descending here for the Rainforest World Music Festival.
I'd love to have everyone enjoy themselves at the music fest, but I also want everyone to go home at least 2kg heavier after sampling all the good hawker food in my hometown.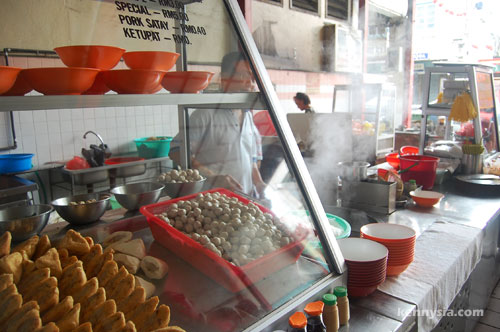 Forget The Miele Guide. It is worthless. They have included Tokyo, Hong Kong and Singapore, but tragically it does not even include a single Kuching eatery on their list.
That's the reason why I'm compiling a fresh new list of the kennysia.com Kuching Food Awards for 2008, and I'm seeking help from everyone in Kuching to nominate their favourite outlets to include in the list.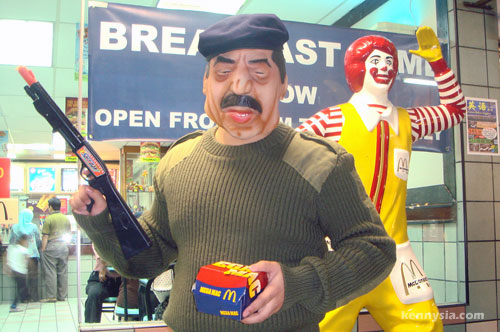 Over the next one week, I'll go on a food-tasting mission all over the city. Right before the visitors come down for Rainforest, I shall reveal which eatery is worthy enough to be on the prestigious winners list of the kennysia.com Kuching Food Awards.
I'll be the judge with a few friends, and I'll be as impartial as possible. Therefore any attempts to bribe with food, cash, hot chicks or otherwise will not be entertained.
Ok lah, maybe I'll accept the hot chicks.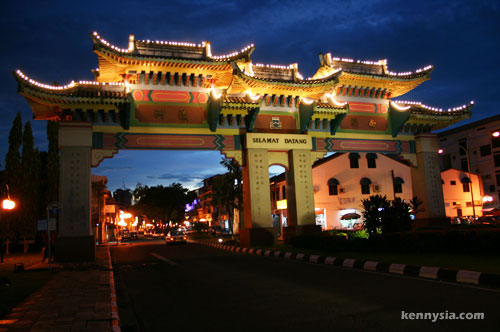 Here are the categories up for nomination.

1. Best Kolo Mee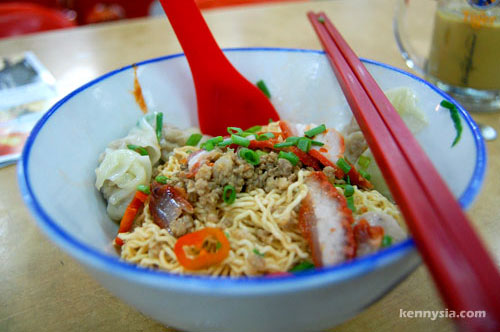 Past winners: KY Cafe, Sekama Road; and Ah Ping Mee Stall, Siang Siang Foodcourt Tabuan Jaya

2. Best Sarawak Laksa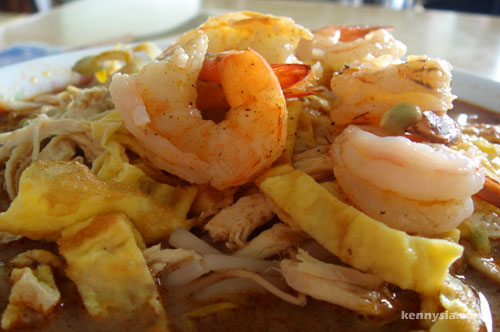 Past winners: Madam Tang's, Petanak Road; and Chong Choon Cafe, Abell Road.

3. Best Tomato Kueh Teow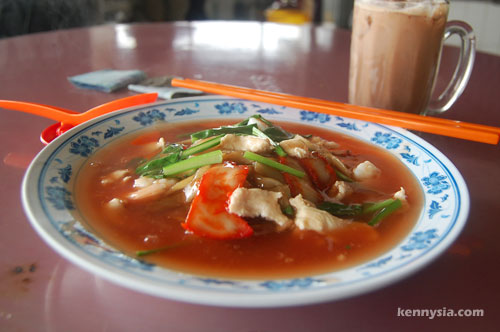 Past winner: Hap Hap Hin, Kenyalang Market.

4. Best Chicken Rice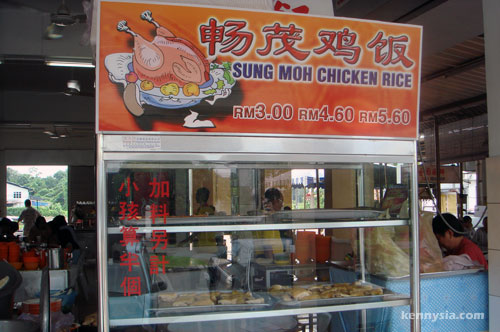 Past winner: Good Thumb Food Centre, Dogan Road.

5. Best Beverage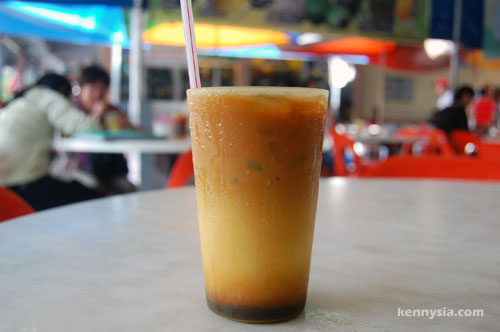 Past winner: Teh C Special, Fresh Food Court 7th Mile; Iced Milo Dinosaur, Mambo King at Travilion which has since closed down.

6. Best Place To Have Breakfast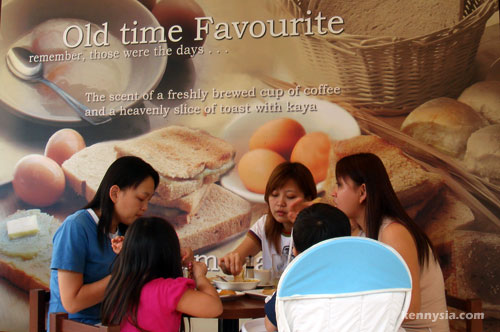 Past winner: Kaya & Toast, several outlets throughout town.

7. Best Nightspot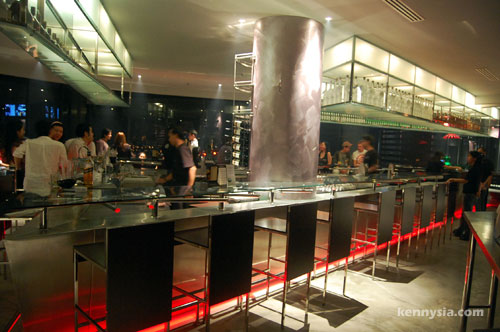 Past winners: Links, Kuching Civic Centre; and BarZing, Travilion.

8. Best Food Court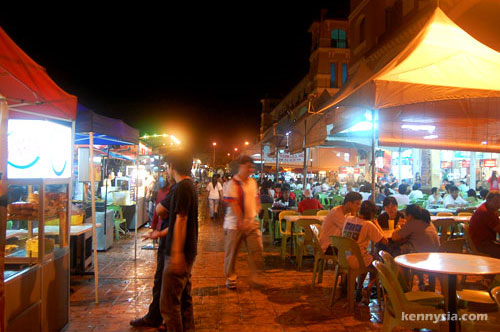 Past winner: Jalan Song food courts

9. Best Casual Dining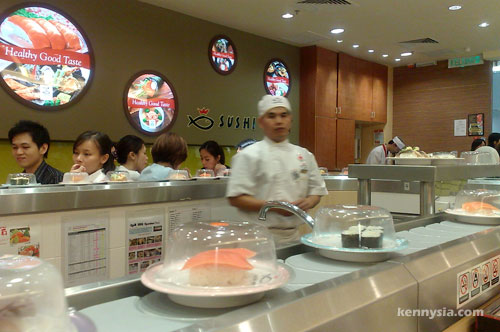 No past winners, but basically casual-dining places are one step above hawker food centres, one class below fine-dining. Prices are usually around RM15 per meal.
Sushi King, Bella Italia, Chicago 7 and so on would fall under this category.

10. Best Fine Dining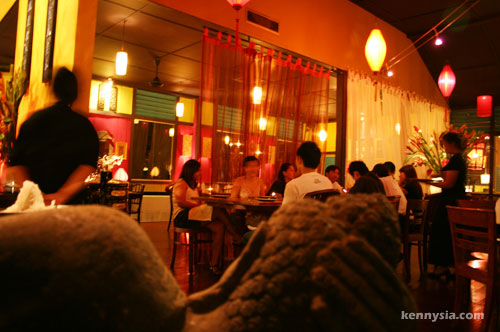 No true fine-dining exists in Kuching, so let's just assume this refers to the type of restaurant you'll bring your partner to on a romantic Valentine's date. Prices in this category of restaurants are usually more than RM20 per meal.
Past winners: Bla Bla Bla, Jalan Tabuan; Magenta, Jalan Nanas.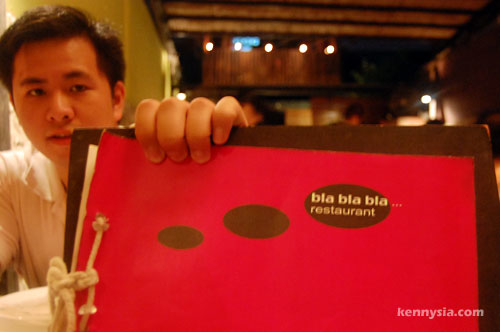 So, who should be on my list this year? Nominate by leaving a comment.
Winners shall be revealed next week!

I know Malaysian Dreamgirl is over a long time ago, but have anyone seen this MDG Simulation Game?
It is the most amusingly hilarious thing ever created!